Sunday was a lazy day and perfect for smoking some ribs on the Egg. Decided to go with some Salt Lick rub and used cherry wood for the smoke.
On to the Egg along with the trimmings

Done after about 5 hours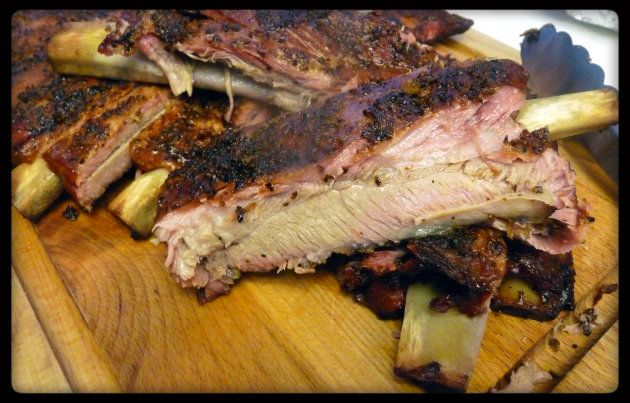 Plated up with some grilled corn, pasta salad and some baked beans.

Was a great day, sitting around reading the paper, watching some TV, napping and letting the Auber Pit Controller run the Egg for me. Almost seemed like cheating.
More pictures and details HERE
Rowlett, Texas
Griffin's Grub or you can find me on Facebook
The Supreme Potentate, Sovereign Commander and Sultan of Wings