I just put 2 large racks of St Louis Ribs on my LBGE for dinner this evening. On at 1 pm EDT and "hopefully" done around 6pm.
This time next week I'll be cooking my ribs on a new Adjustable Rig R & B Combo from Tom at CeramicGrillStore.com
Here are some pics for you, with more to come
Humphrey Lump all set with several chunks of apple and cherry
Ribs coated with a mix of Turbinado Sugar, Dizzy Dust, and Swamp Venom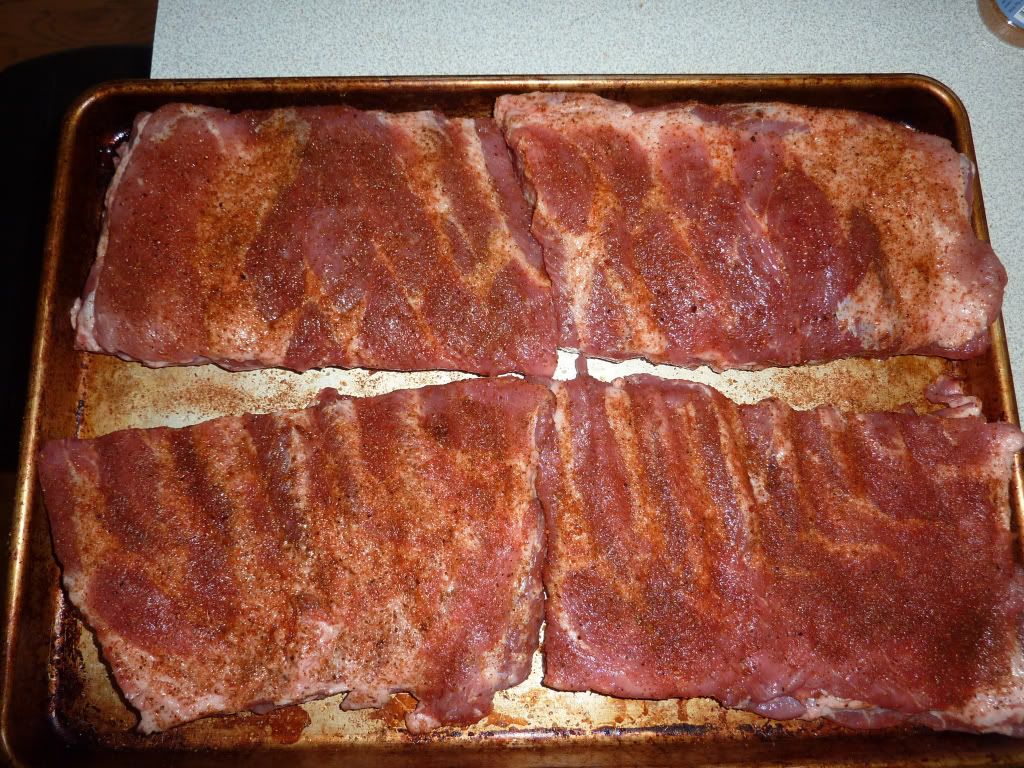 Ribs going on the BGE with a drip pan full of Apple Juice & Cider Vinegar
The Stoker WiFI doing its job - this cook is at 235*
More pics to come as dinner time approaches!