Just got my custom table delivered last night from Brian at:
https://biggreeneggtables.com/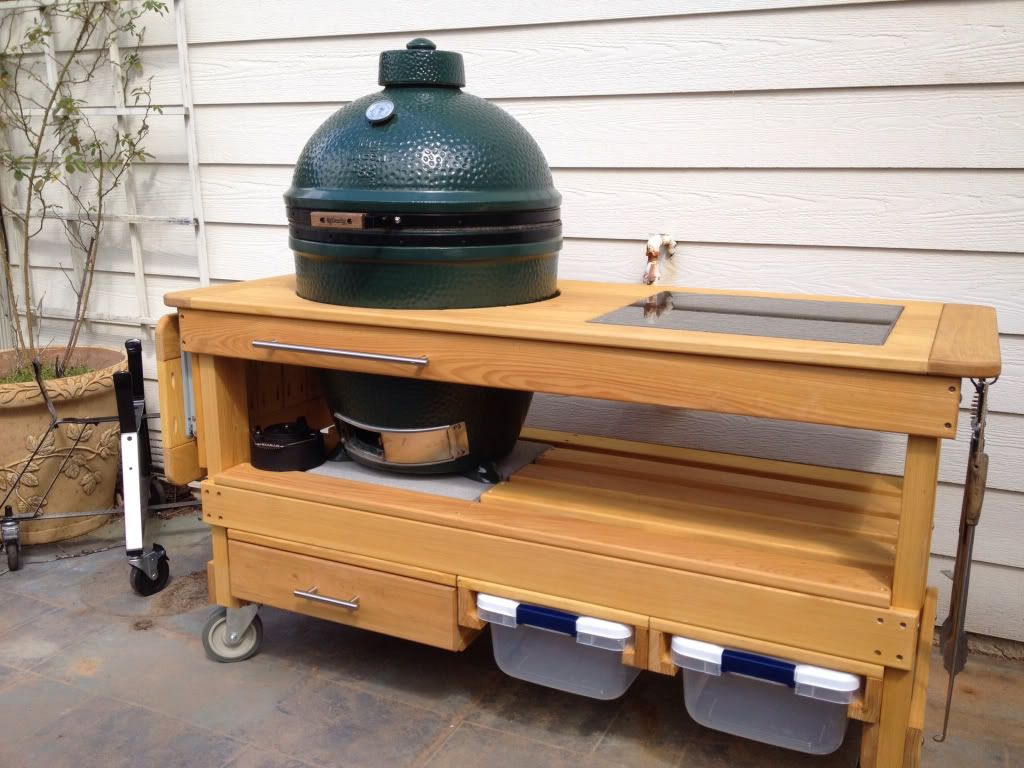 It has a platesetter storage drawer and 2 plastic storage bins as well as a folding side shelf. The craftsmanship is awesome and I couldn't be happier. Here's a closer look at the drawer for the platesetter.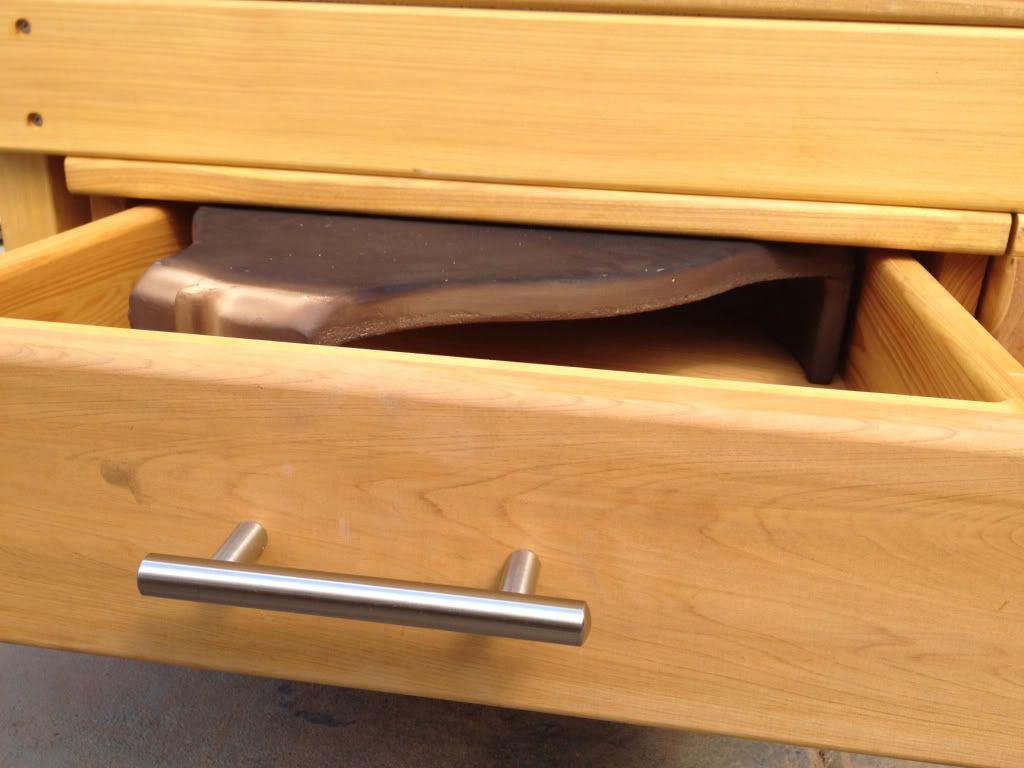 Last night I mad a small 4 bone Prime Rib with Dizzy Pig Cow Lick and some fresh chopped rosemary. Pulled it at 130* and wrapped for 20 minutes before carving it up and serving it with garlic smashed red potatoes and sautéed green beans.