I picked up a mini a couple of weeks ago and have been doing a little work on it before he joins the rest of the family.  Thanks to our own Mickey from the forum the nest for tailgating and camping has the padded and heat resistant tape to allow for expansion.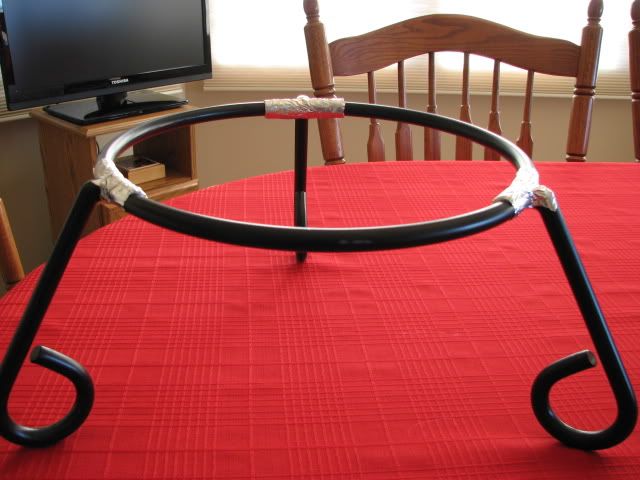 I stripped the factory gasket and added a Rutland along with a Hi-Que fire grate.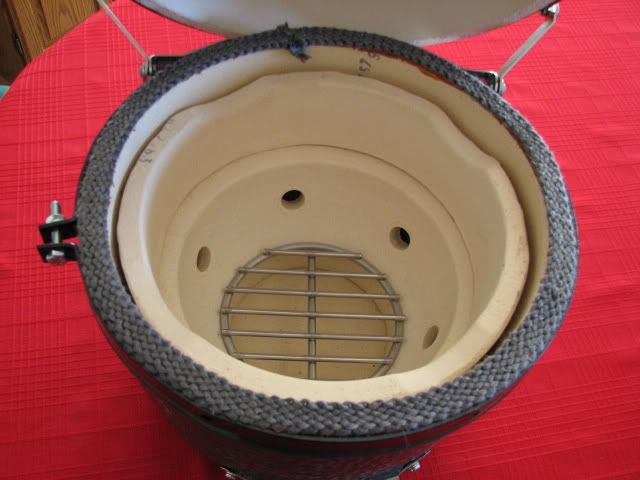 Since it had the 10" grate, a mini woo and pizza stones were in order.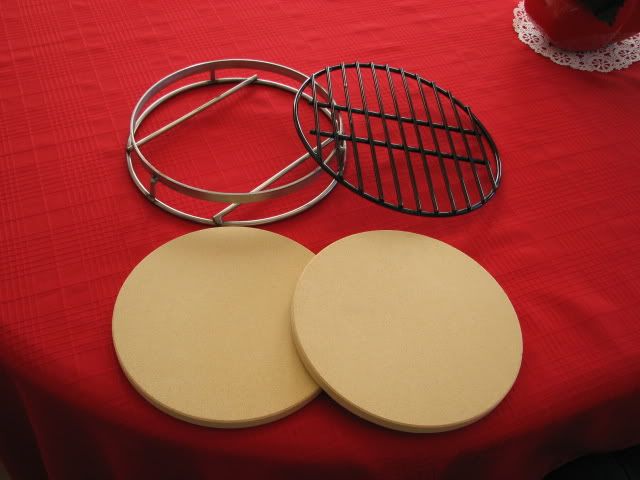 And he just wouldn't fit in without a custom handle from Danny B.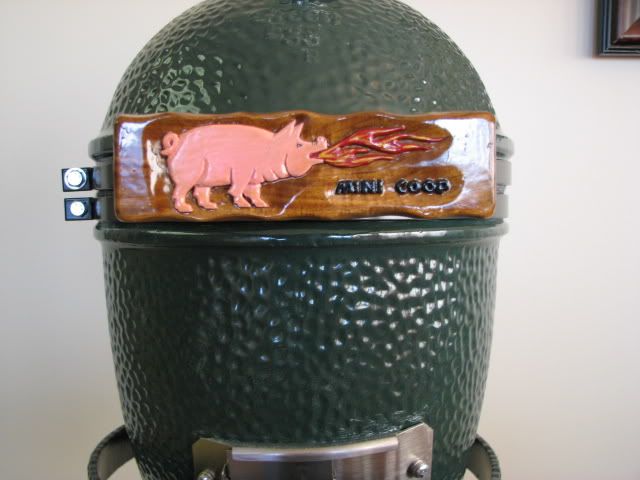 Last but not least a wrought iron stand for his home on the deck.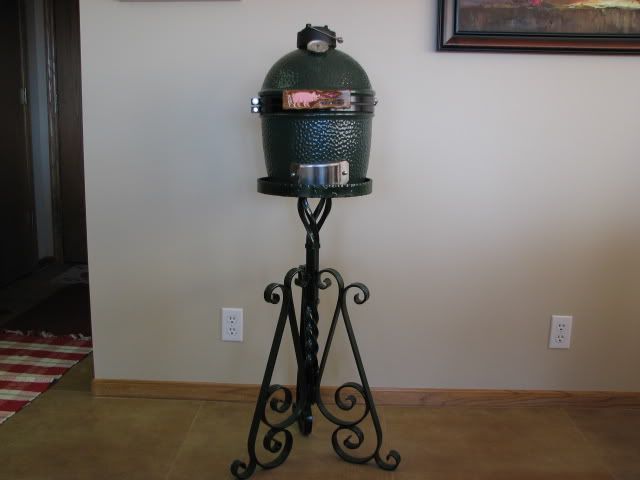 Welcome home little guy!!!!  Cook pics to follow. 
Mike
Omaha, NE