I figured I better post this picture because none of you will ever see this.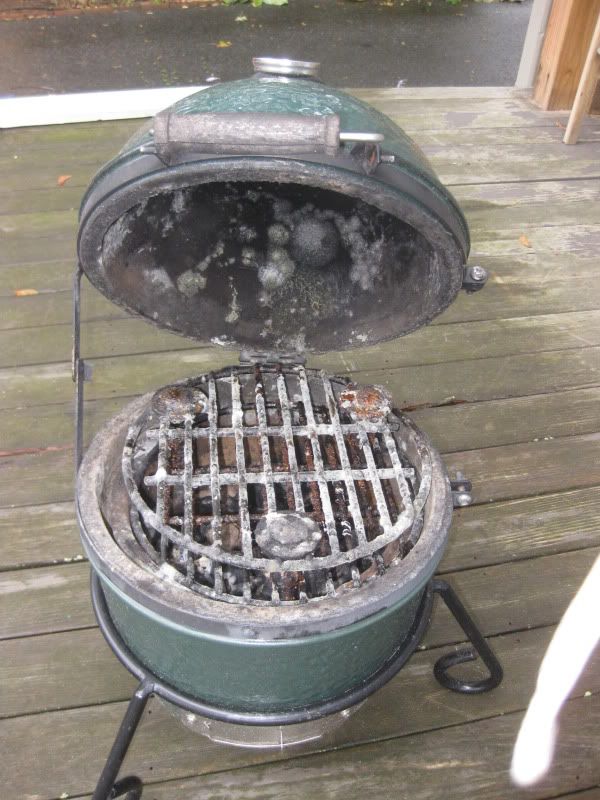 I haven't used the Mini since early July! I guess I tend to use the large during the warmer weather months and the mini in the winter (and on vacations). Moisture gets in there, the charcoal gets damp and it stays damp and dark in there. I keep the DFMT in there and it is quite rusty.
Last night I loaded it up with lump, opened the vent wide and let it burn (including the damp lump that was in there) it took a good hour to get up to 400 and it may have peaked at only 600. I let it burn from about 5:00 - 9:00. Of course now I realize I should've taken a picture this morning to show how well it cleaned up! maybe tonight....
lesson here is if you find mold, don't panic, just light it up and have a good cleaning burn.