Lake Superior trout and whitefish. Trout are the taller pieces, those are mine.
DianaQ gets the whitefish. Simple is good. Cast iron skillet, egg at 400 degrees and when the pan is hot I spoon in clarified butter then toss the fish in.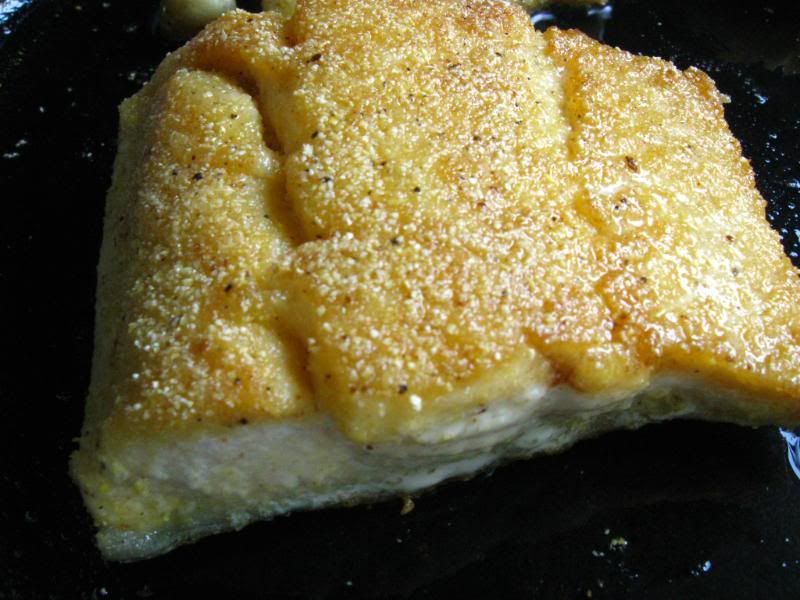 The trout was deeeelish, :cheer: a youngster caught in deep cold waters. A light breading by Louisiana Fish Fry is always excellent. The salad of baby greens from Diana's square inch garden rounded out this Friday night dinner. Peach crisp later tonight.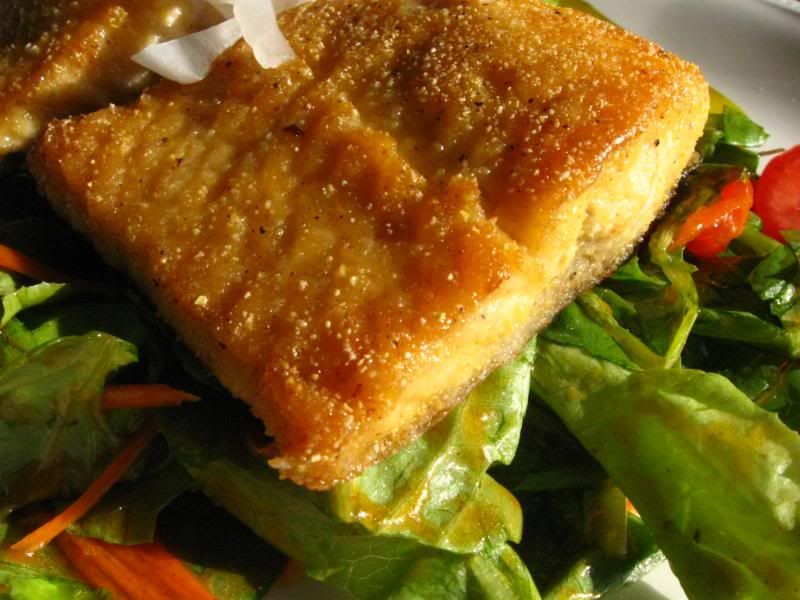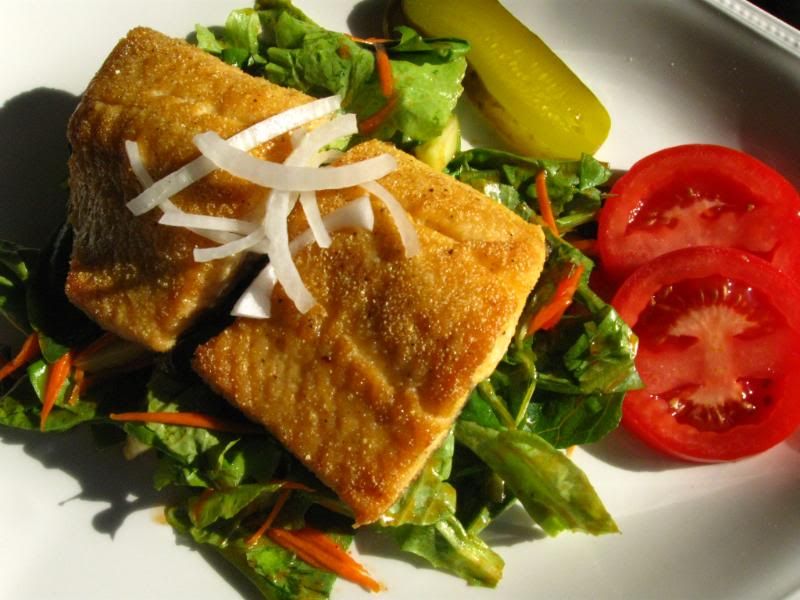 Eat more fish, it's good for you.