The wife wanted burgers tonight, so who am I to argue. Straight forward simple cook, so I won't elaborate. Egg at 450.
Tots on, made me think of LawnRanger. Hope I do them justice for his viewing pleasure.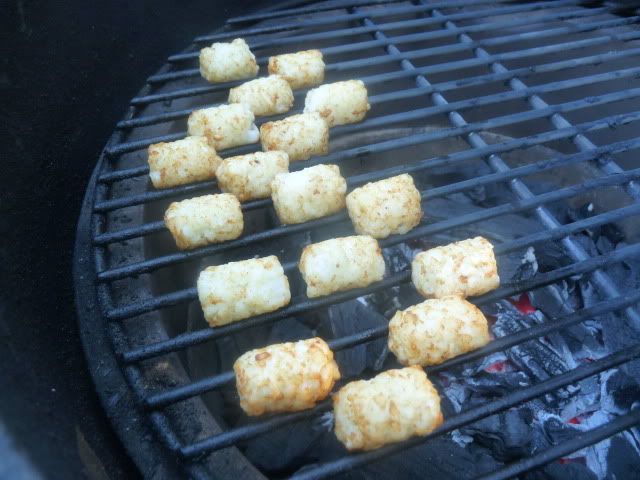 And joined by some burgers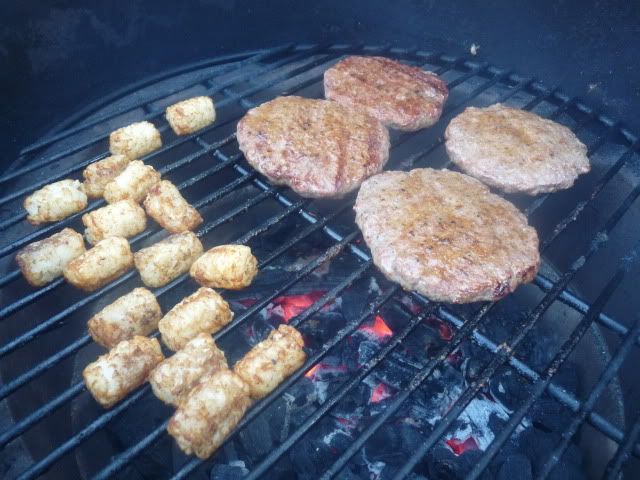 Almost done so added some cheese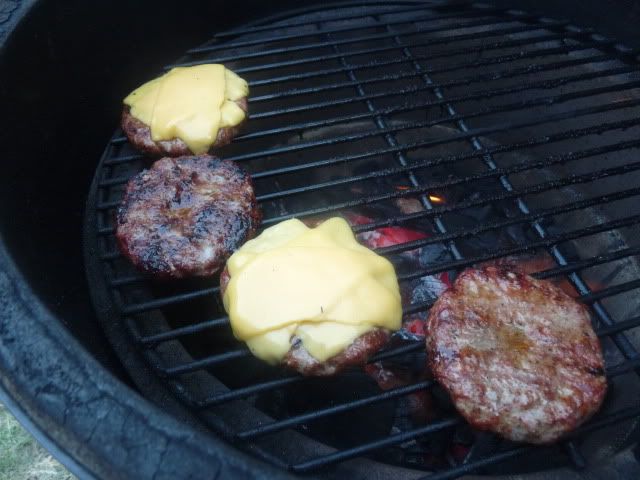 And plated up with some sauteed 'shrooms and a home made pickle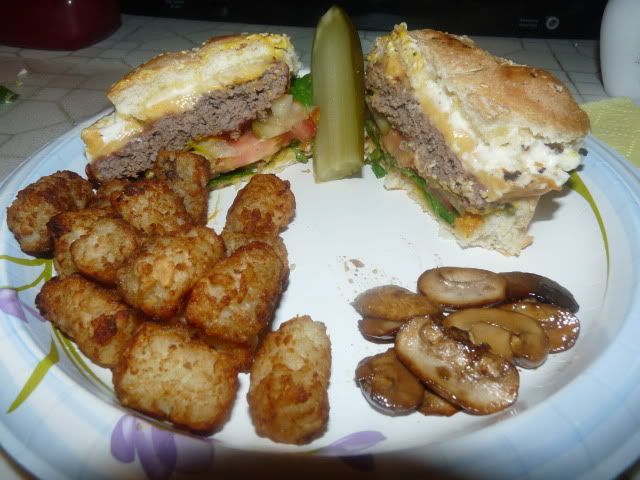 Pretty tasty meal even if I overcooked the burgers. Now we are gonna watch The Unkown and have a relaxing night at home. Hope all have a good weekend grilling it up.
Rowlett, Texas
Griffin's Grub or you can find me on Facebook
The Supreme Potentate, Sovereign Commander and Sultan of Wings