My first time making this. I got the recipe from Throwdown, yes, this guy beat Bobby Flay:
http://www.foodnetwork.com/recipes/shrimp-and-grits-recipe/index.html
I used the one from the cookbook which calls for homemade shrimp stock instead of chicken stock, yes I used homemade fish stock. I also used smoked paprika and did not use italian seasoning.
The egg is happy and ready for the shrimp to go on. It is raining but I'm not sure if you can tell in the pic: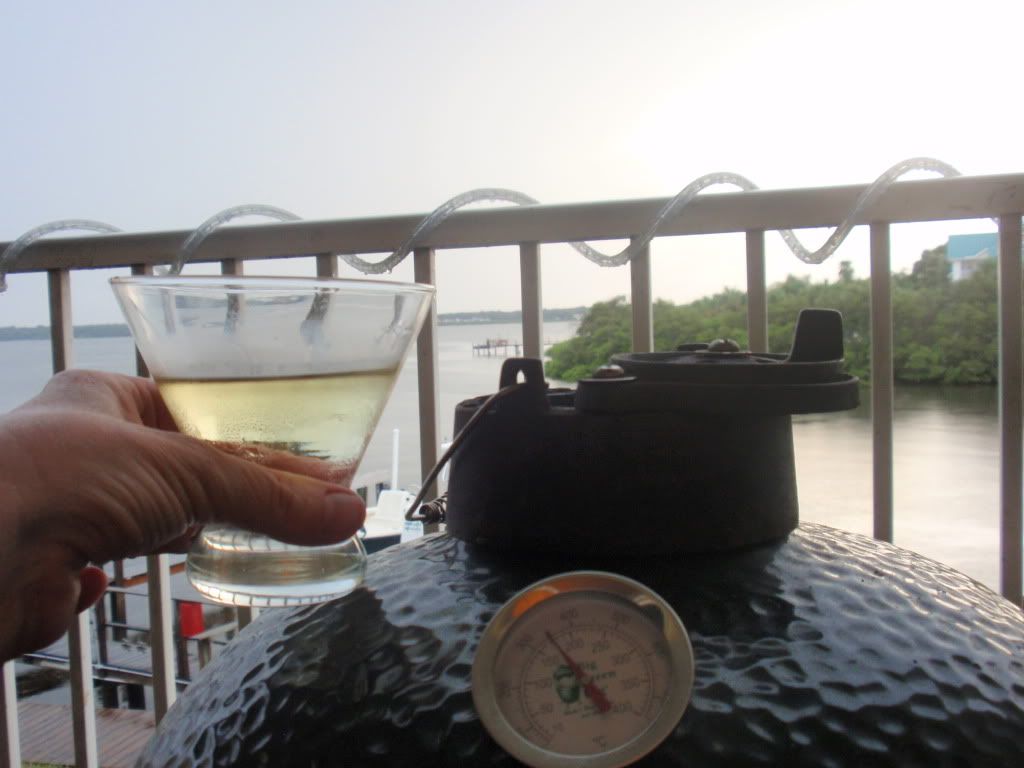 The shrimp were egged very gently - here they are right before the flip: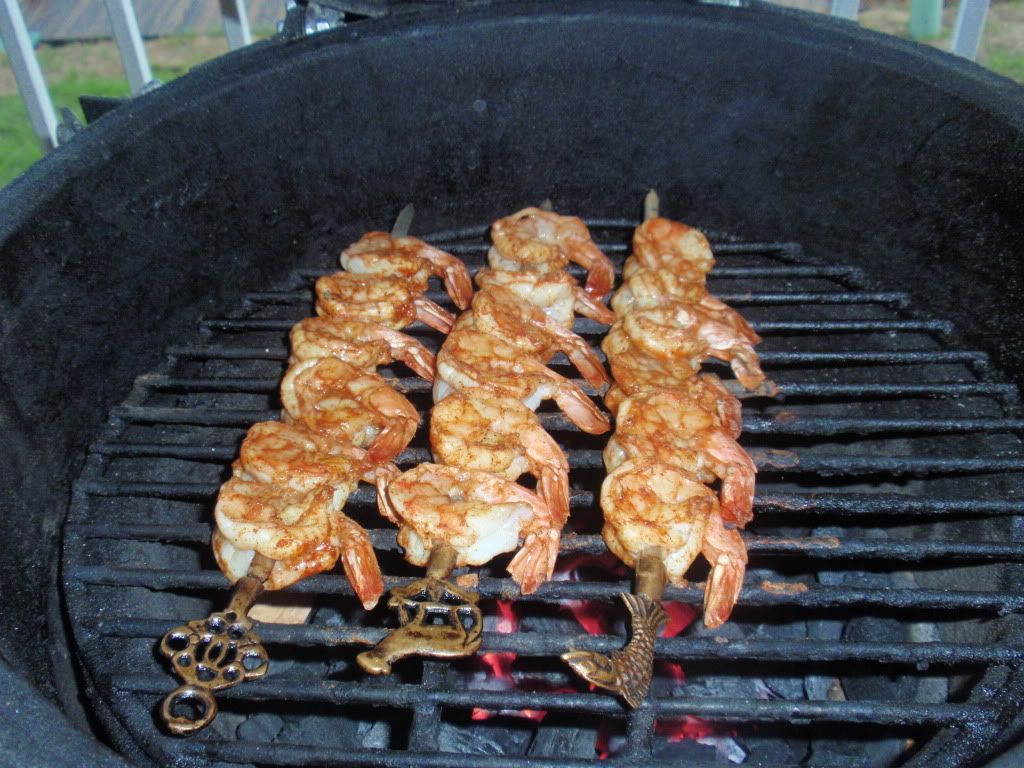 I made the cheesy grits and the sauce in the house, not to mention fried up some pancetta, too.
Plated - grits first, then shrimp, then sauce, garnished with parsley and crispy pancetta~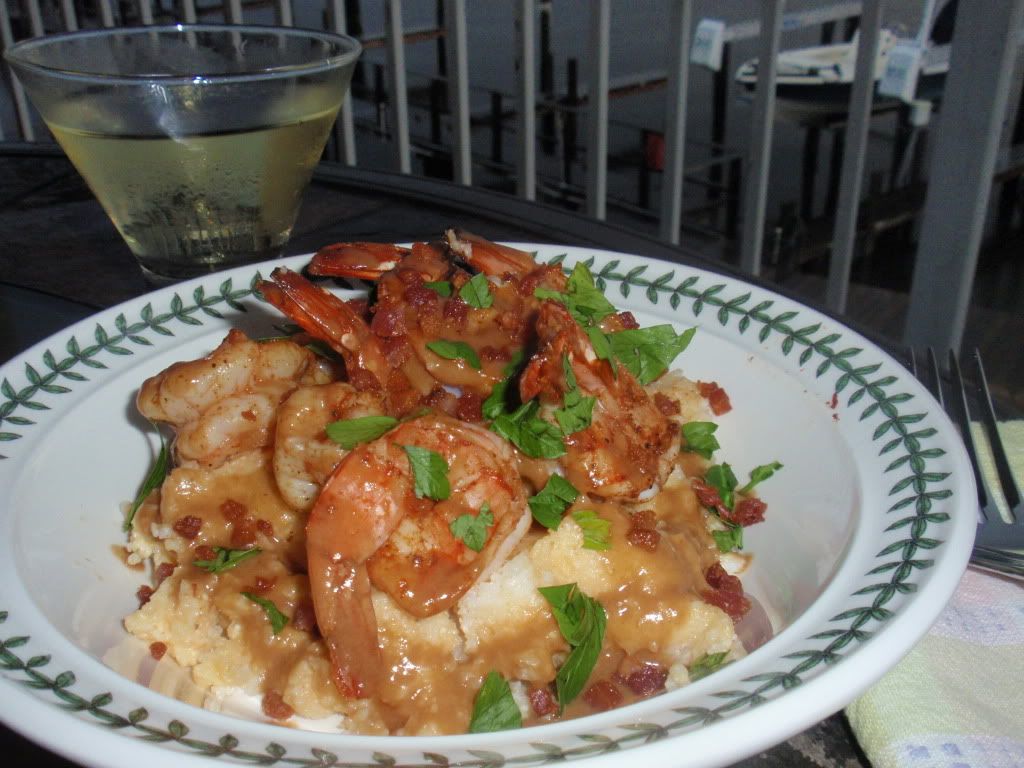 Closeup, wish I knew how to use a flash correctly: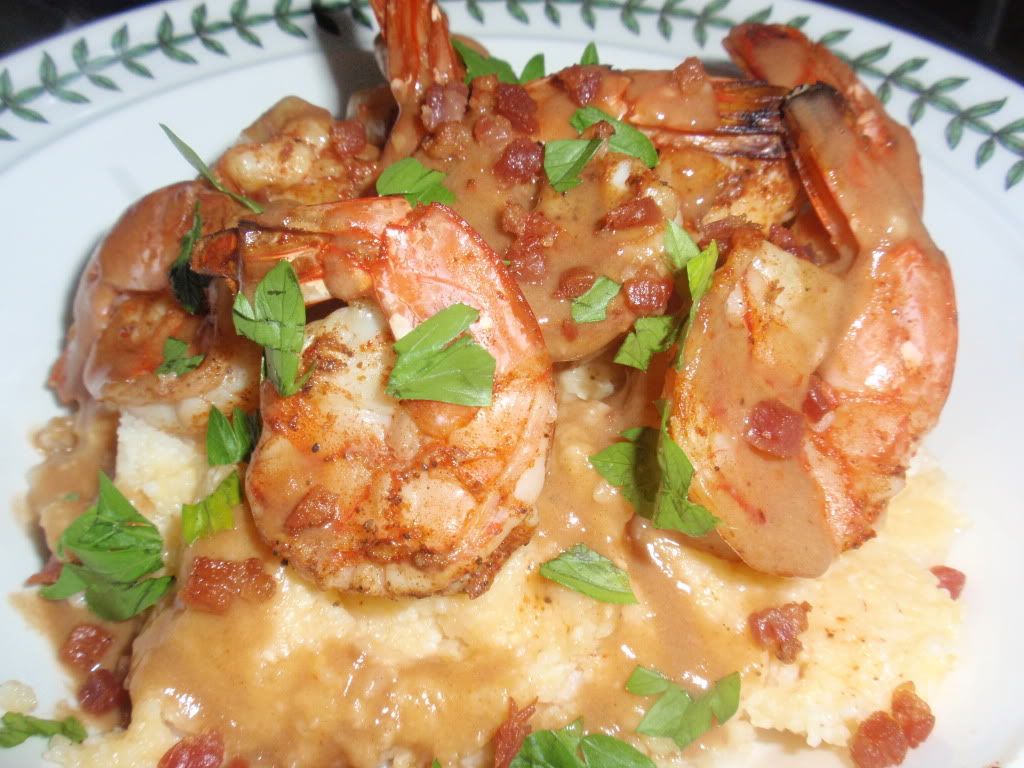 WOW, what a great dish. A definite do over!
Happily egging on my original large BGE since 1996... now the owner of 6 eggs. Call me crazy, everyone else does!

3 Large, 2 Smalls, 1 well-used Mini