and she's still going.Rendering out a point for burnt ends.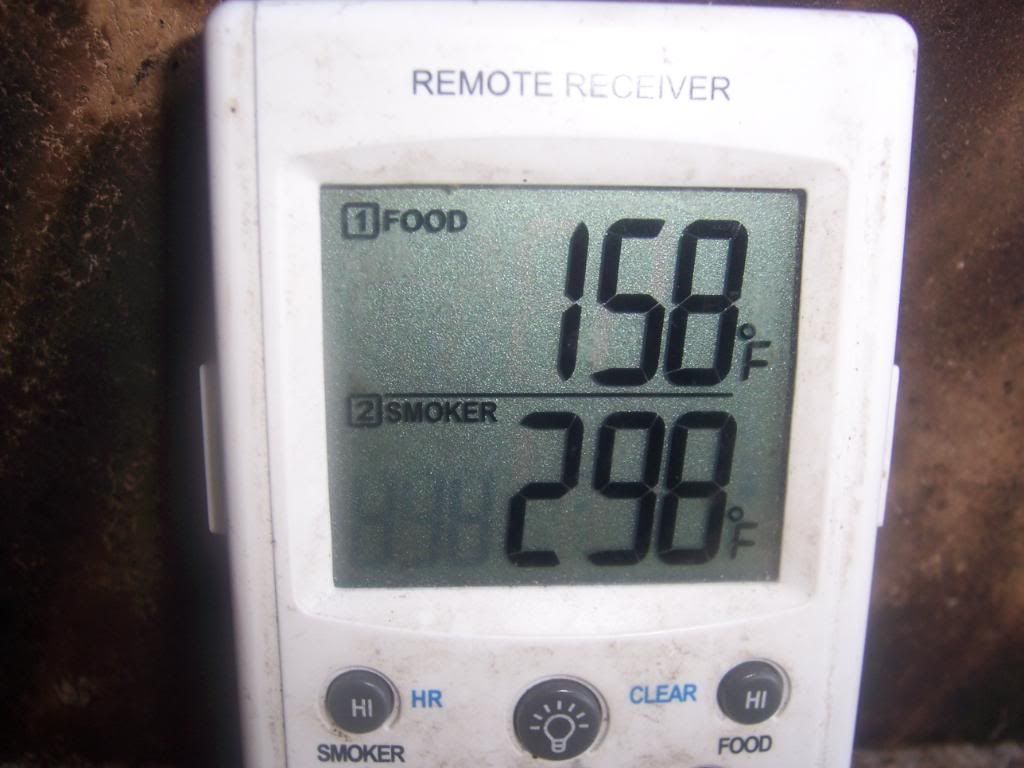 The original load of lump,no additions,no gadgets,no gaskets.
The Brisket hit 190 at 2 pm today.I wrapped and coolered it and let the butts keep gettin happy.BTW,I had to set the vents in a position that would NORMALLY maintain 350 dome in order to matain 250-275 dome with this load of meat.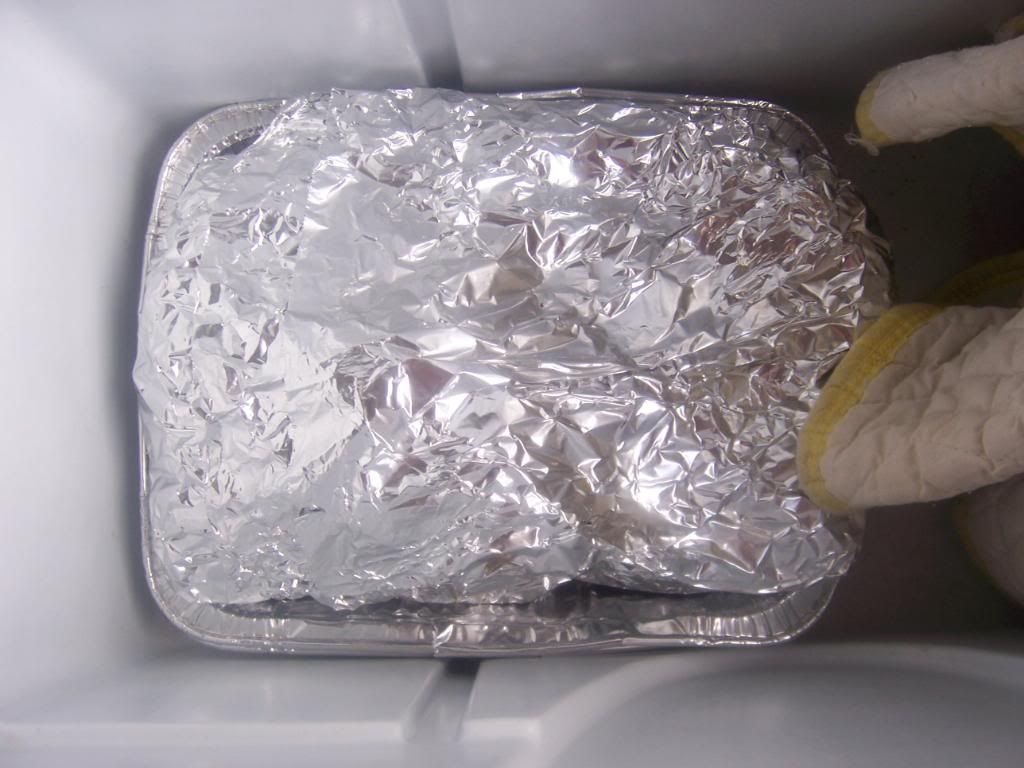 The brisket after resting.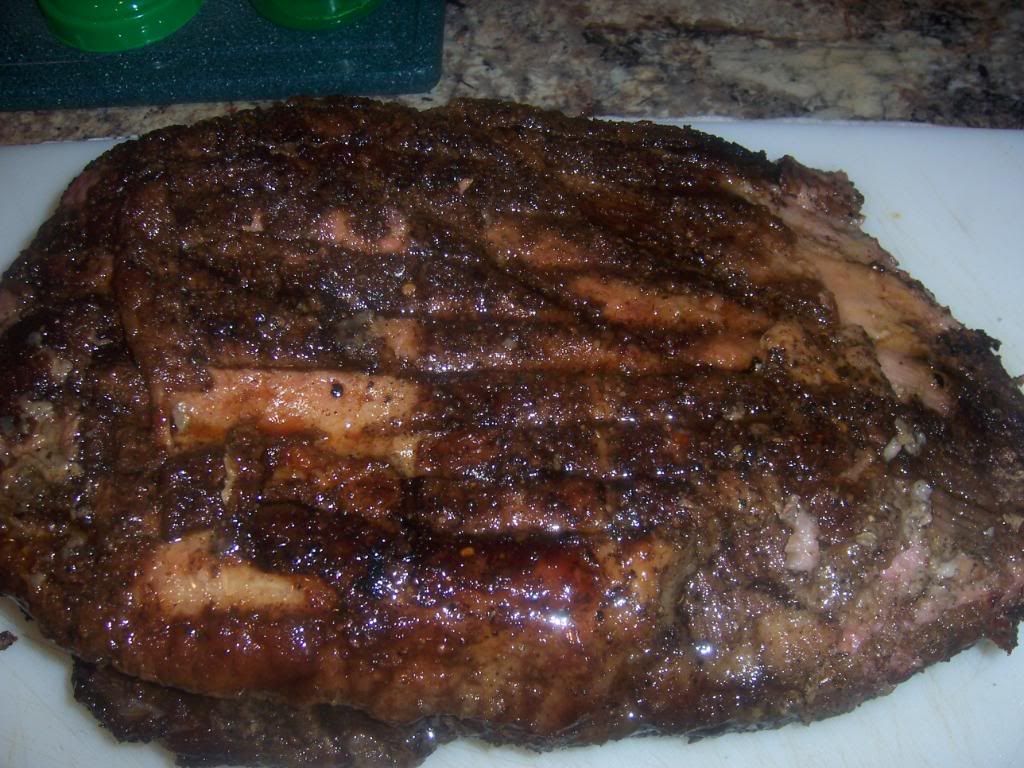 The point.It is still on.26.5 hours after I lit the egg with the weedburner.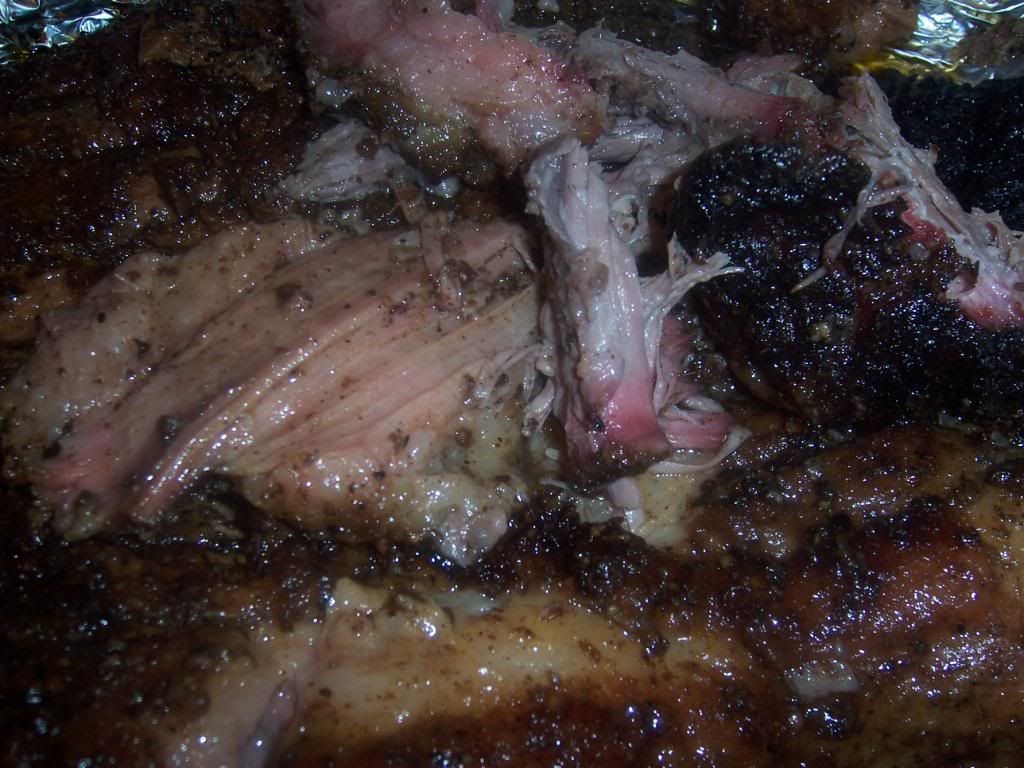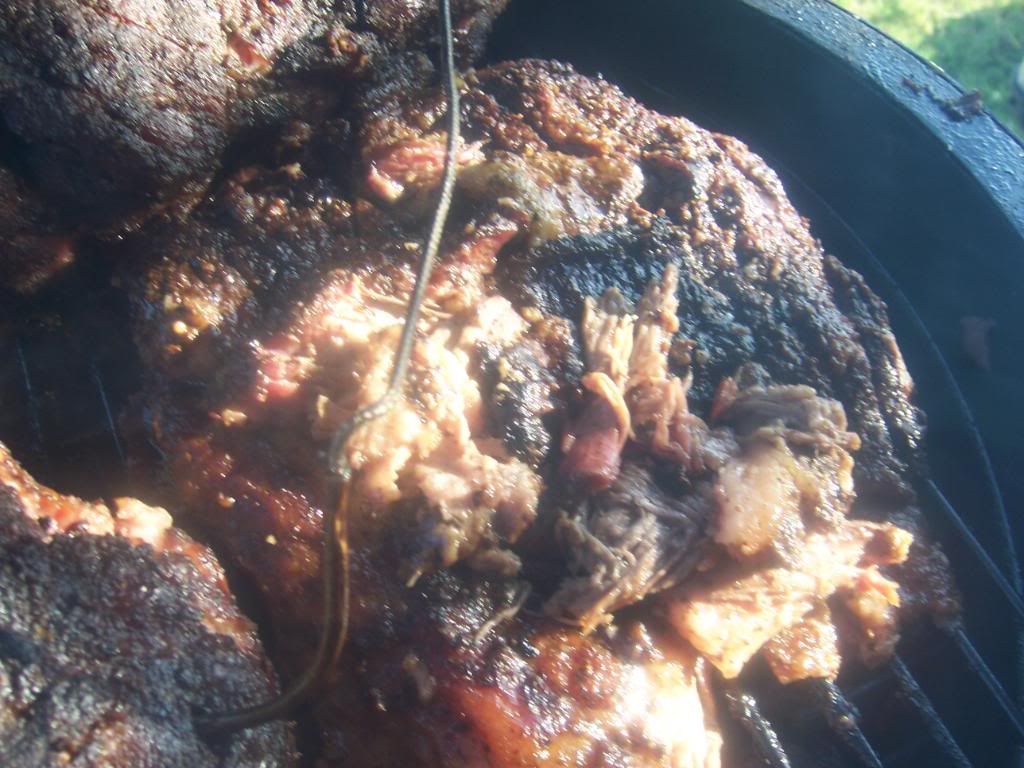 Two butts were done at 6 pm.The other two had to ride til 7:30.They are resting in the cooler now.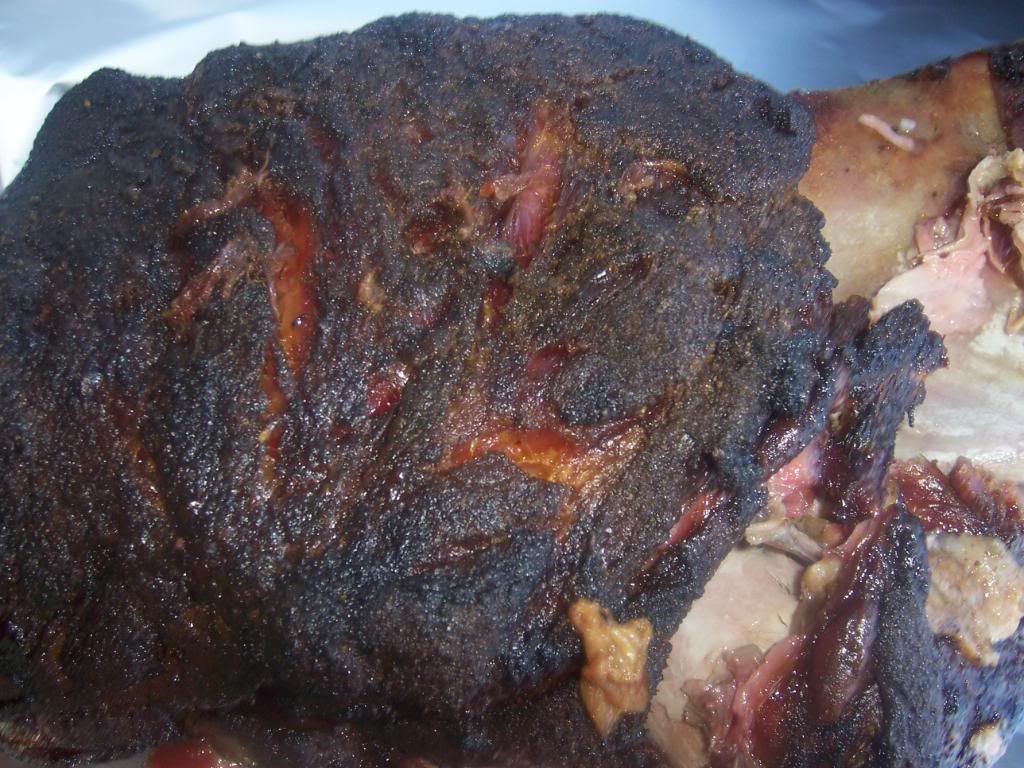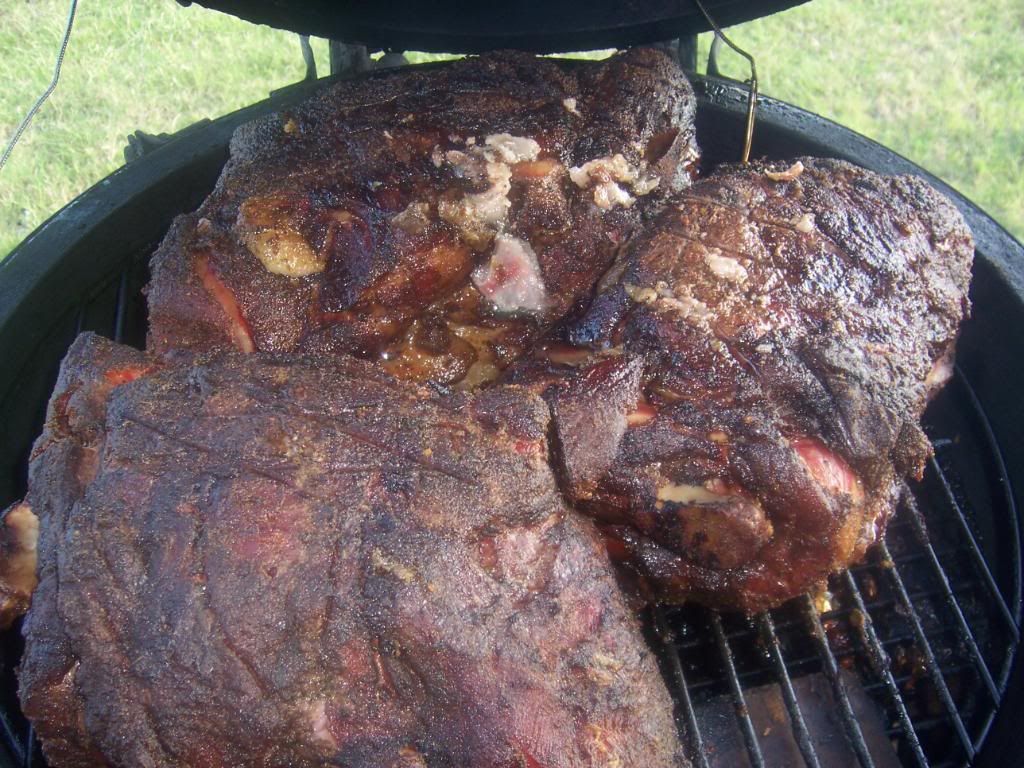 Sliced flat.BY FAR the bestest brisket I ever cooked.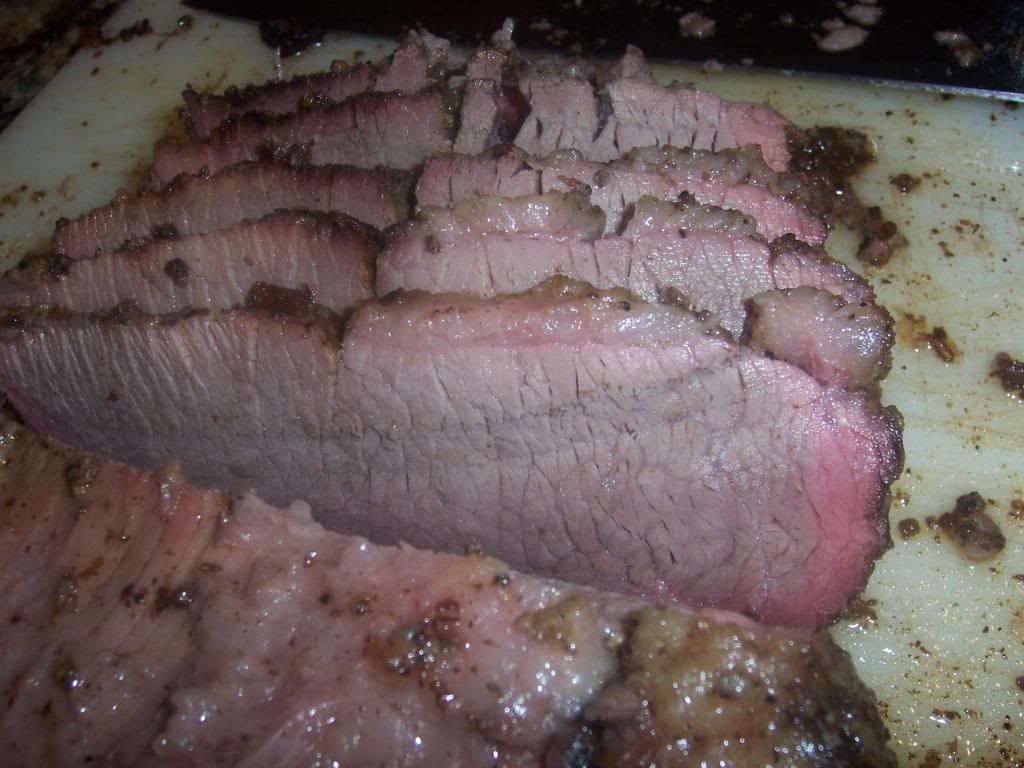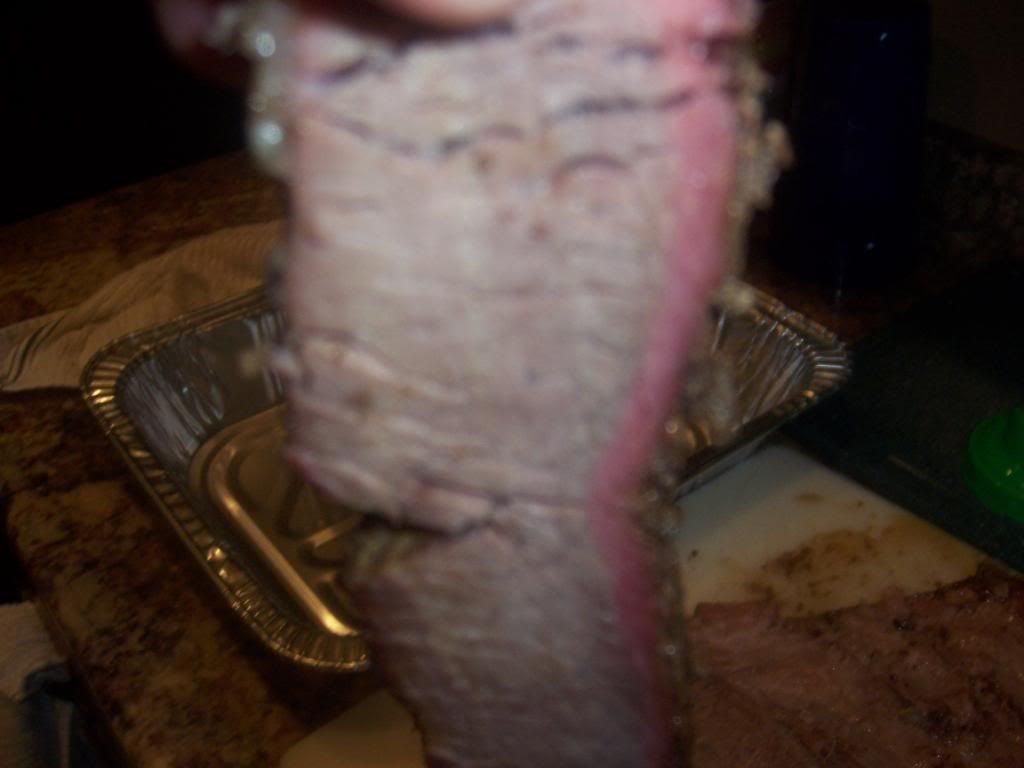 I think I'll let the point ride til 10,then I'm callin it quits!