The lamb ribs were good, but there is nothing like some good chops! These four bad boys weighed an unbelievable 1.76 pounds!
I did a quick grill at 500, on a raised grate, on the small Egg, with some pecan for flavor. The rub was DP, Dizzy Dust.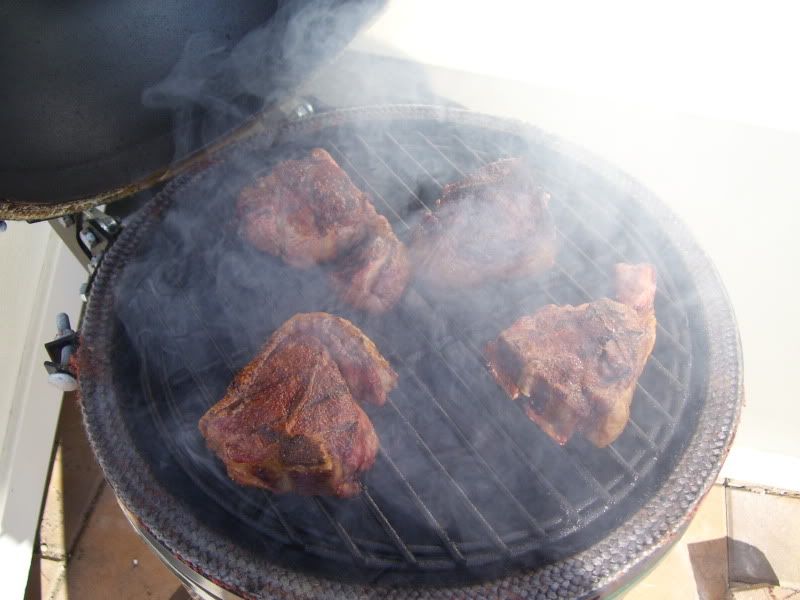 I added some sliced tomatoes and called it good!