First try at ABT's today...I used sausage in the cream cheese and some with "little Smokey's" and some without, had all but 8 or so wrapped in bacon when I realize I forgot to sprinkle rub inside or put my shredded cheese there as well. :ohmy: Good excuse to try again!
They were good as is, thanks for all the discussions on this board for the last few years, I learn something from almost every post on each subject!!
Wrapped and ready!
Getting Started....Filled her up!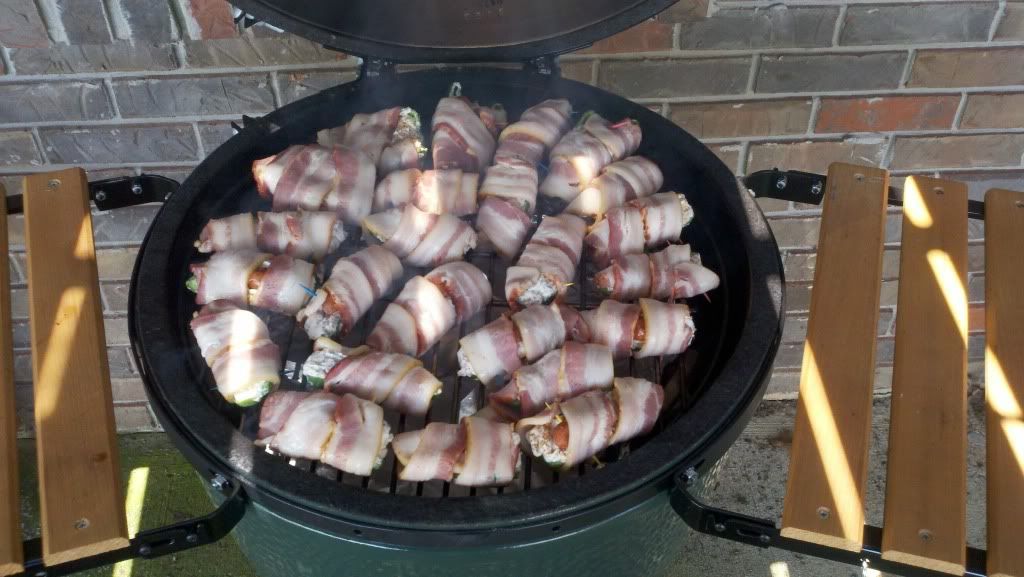 Ready for LUNCH!!