I'm really tired of the selection from the deli counter so decided to make my own.
I started with a nice eye round roast and liberally coated it with DP rub.
Cooked indirect with raised grid at 350 degrees until an internal of 140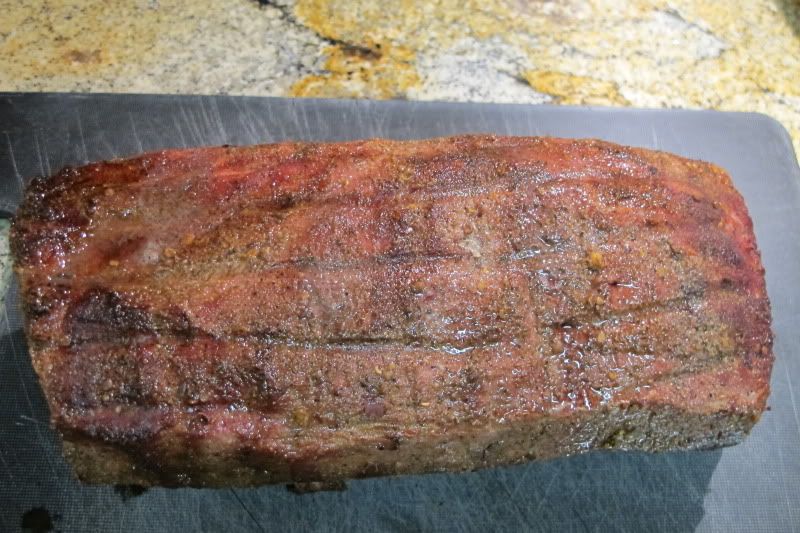 Pulled and tented for a rest but then decided I just better cut a couple of slices and try it
Into the fridge to chill overnight and then on to the slicer in the morning
Added a little mustard, horseradish, raw onion, and a fresh tomato and the result sure beat anything from the store.