I decided to make cedar planked salmon for the disinterested teenager and somehow it turned into a small seafood feast....
The salmon went on first, I used DP Raging River and fresh dill and lemon. Cooked direct with the plank on the grid at 350 dome. Then I raised it up to cook some corn underneath, threw on some crab legs, and what the heck, a lobster tail:
Here is the lobster after the flip to get some char on the tail: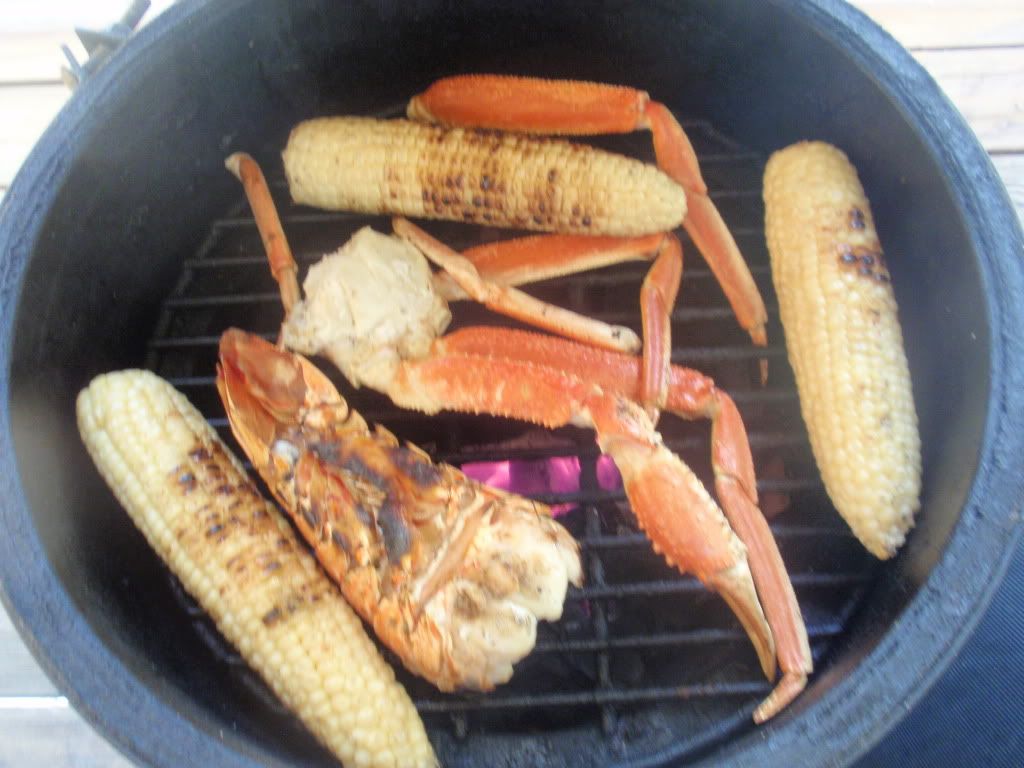 The sunset happened while I was cooking~
The teenagers plate - his first time tasting lobster meat (in center) with butter poured over....
I have created a monster, he LIKED it!!
Happily egging on my original large BGE since 1996... now the owner of 6 eggs. Call me crazy, everyone else does!

3 Large, 2 Smalls, 1 well-used Mini