This was one cook that I was really looking forward to. I decided to do the standard method the first time, but will try the Trex method soon. I was not disappointed. Eggs are absolutely awesome cooking machines!!!
Started with some sirloins from Sams
Seasoned with just some kosher salt and fresh ground pepper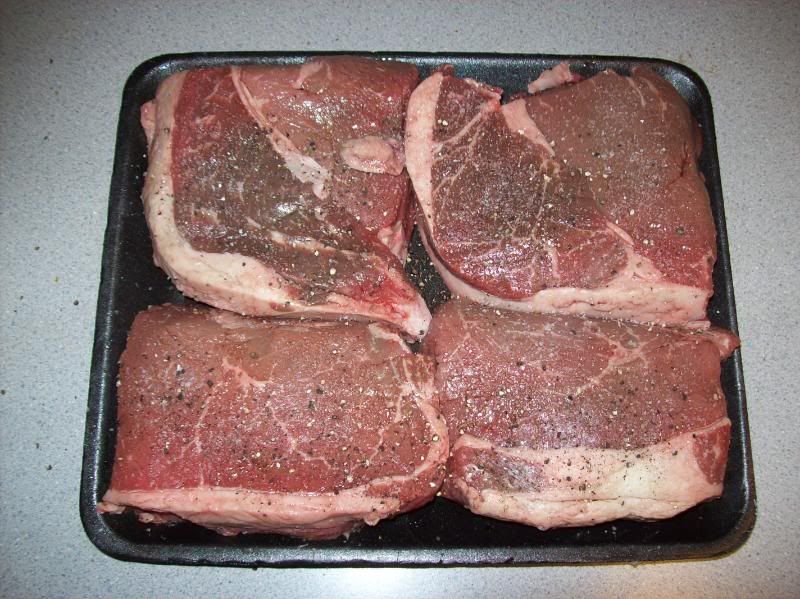 On the Egg. I got the egg up to 700, then seared each side for about 3 minutes. I then shut down the Egg and let cook for about 5 minutes for mine.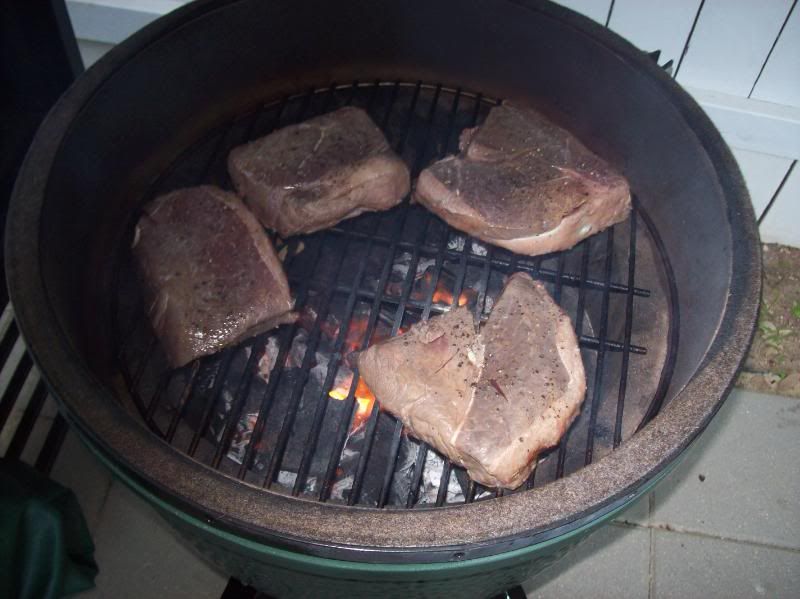 Mine came out perfect!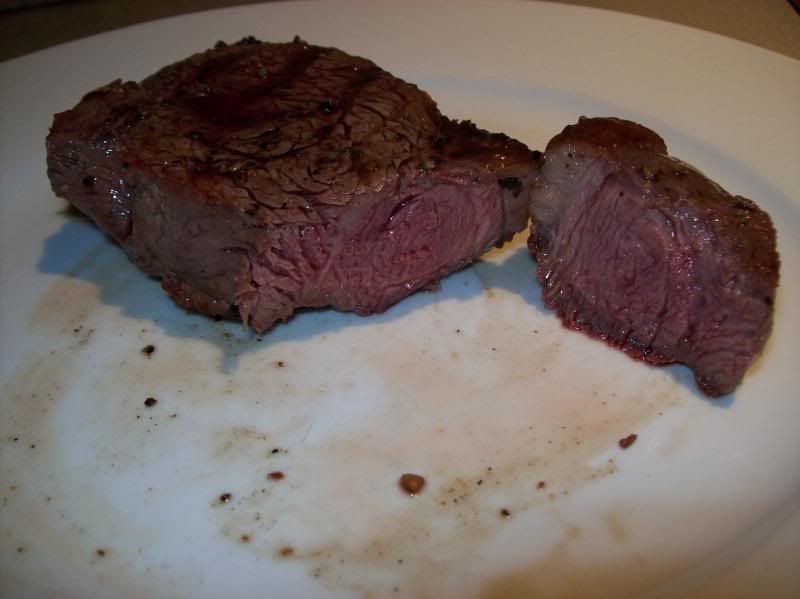 This was the best sirloin that I have EVER grilled myself. I like to get more of a crust during the sear, I'm thinking I need to get the steaks closer to the coals for that.
My challenge is that my wife likes her steaks well done (I know, its a crime). Any one have any tips on getting steaks well done. I'm almost thinking I'll have to butterfly hers or something. I left hers in the egg during the cook process for probably 15 minutes and the were still medium well. I now have a thermapen which will help, but I'm thinking they will dry out if I leave them on there too long.