First just wanted to share my breakfast this mornin. DianaQ made Door County Cherry Pie, could not eat this last evening because I was stuffed. So this is what's for breakfast, mighty fine.
On to the potater wedgies. Excellent next to BBQ ribs. Roasted in the small egg, was easy to make. Here's what I did.
Egg 400 dome, plate setter legs up and grid on legs.
Wash and slice potaters lengthwise into quarters. Oil liberally and dust with your rub of choice. Roast 45-60 minutes or until browned and crispy. Serve with sour cream and chives.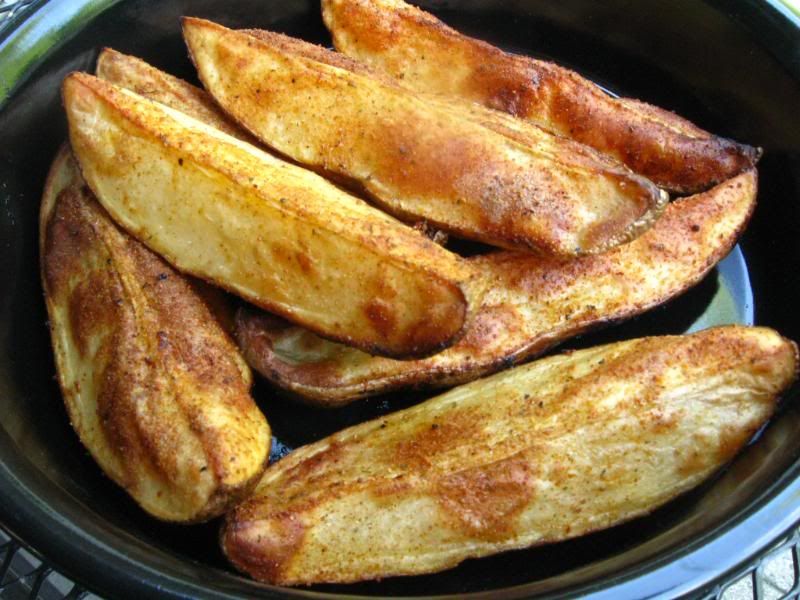 I had a terrific time smokin spares on the 4th. Weather was beautiful and the beer was cold. I'm on a learnin curve as they turned out fall off the bone and would not win points in competition. Family enjoyed however and so did I. I'll keep workin on it.
Have a great day.