Our beloved Mainegg/Julie came in first place in the NewEggland fest Dutch oven contest! She cooked a Mediterranean pie that was amazing! Faith and I came in second, with fresh snapper topped with crabmeat and a mint mango rum sauce! So much fun! Here is the pie: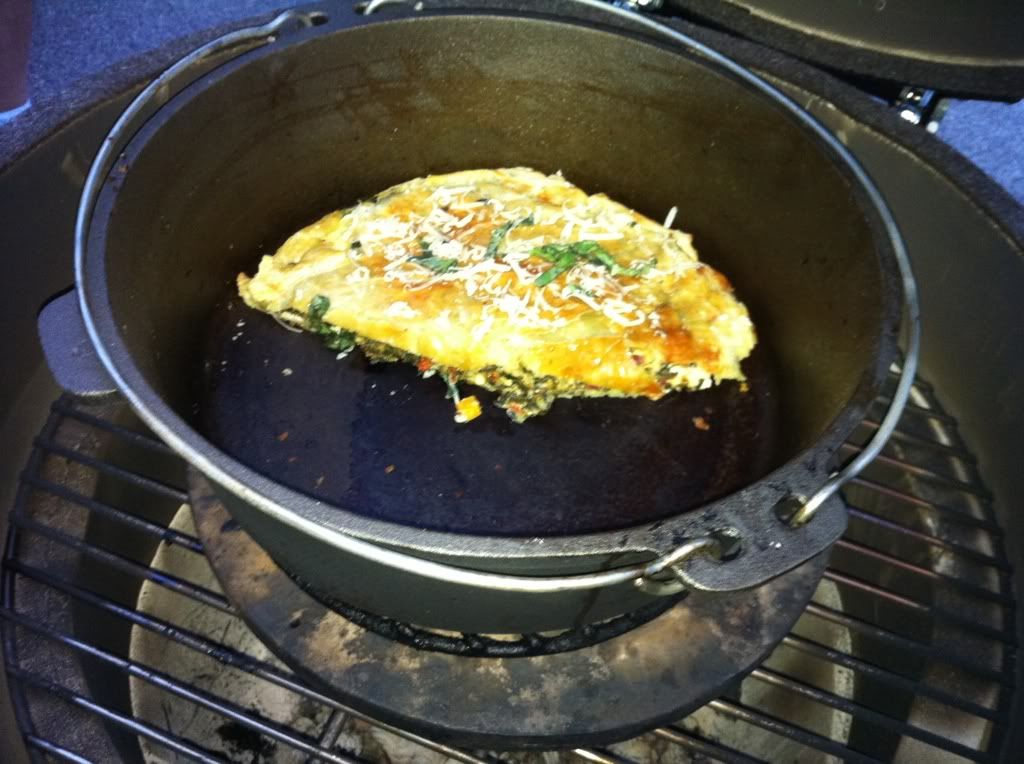 And the snapper: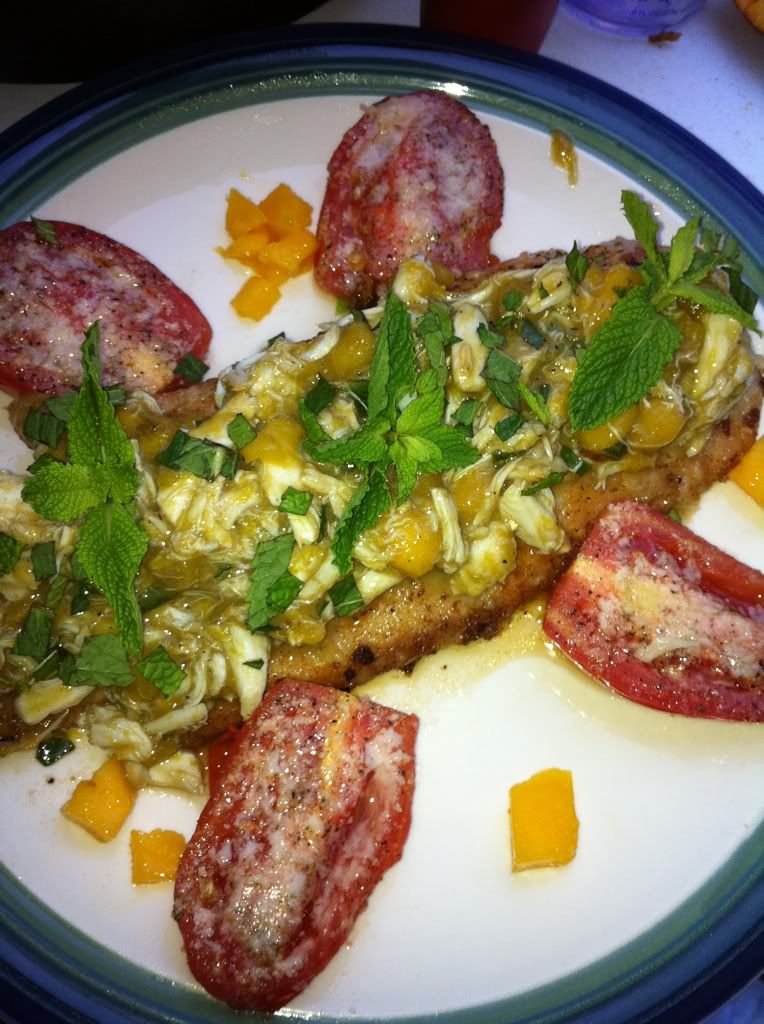 And the happy ladies!
And our good friend, Dr. BBQ
We are having a good time so far...
Oh, and trouble brews...