Saturday I am able to make the 50 minute trip to the Big City for the Farmer's Market and the Fish Monger. June is the Best! Today, besides the blueberries, peaches, local organic meats, I got local grown snow peas and fresh sockeye salmon.
Salmon on the Mini with Dizzy Ragin' River (Salt Free) and some alder chips....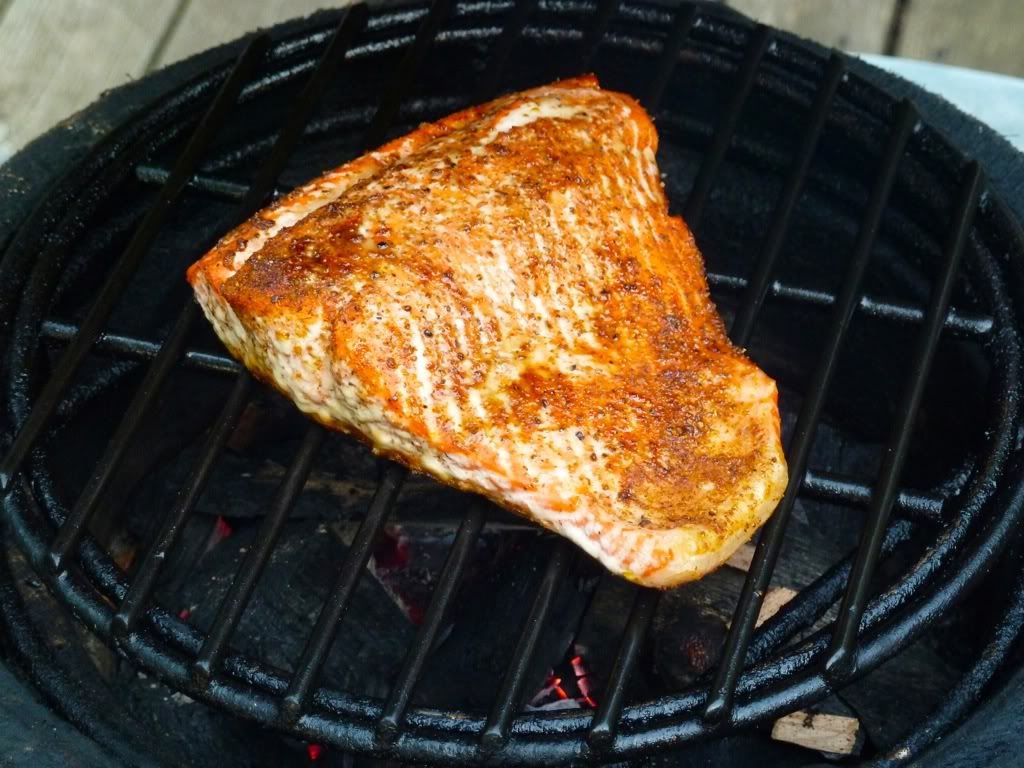 Served up with local snow peas.... Yum!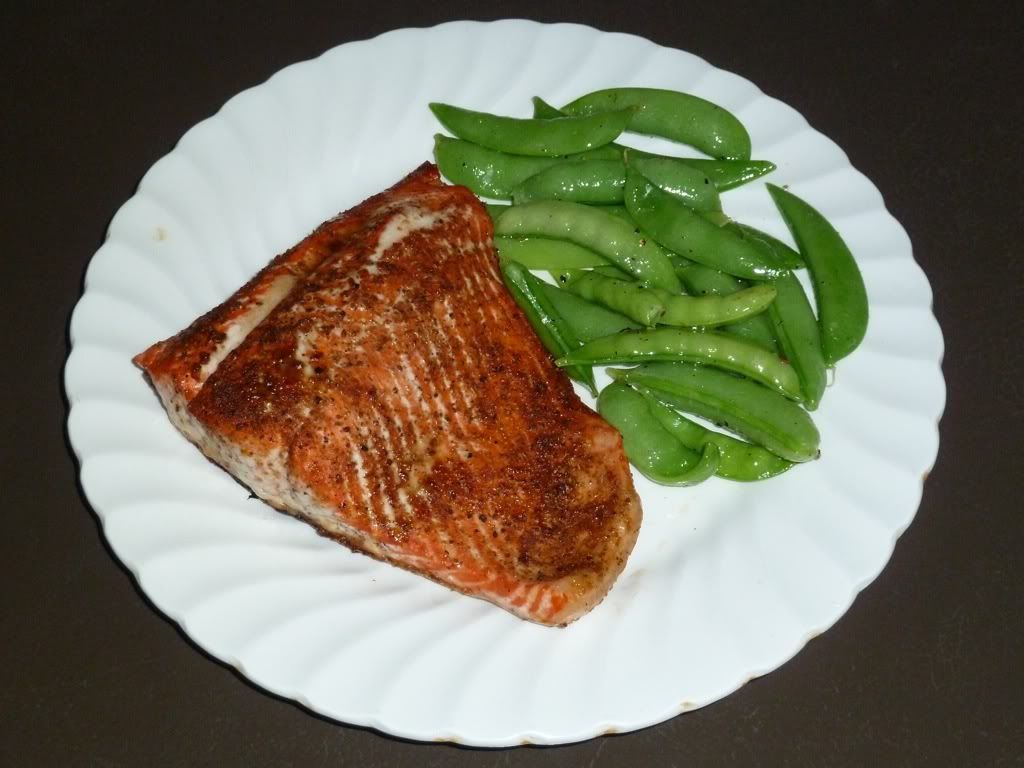 Springfield, Mo. Farmer's market is awesome, if you are in the area and haven't been there, Tuesday, Thursday and Saturday, 8:30 'till 11:30