So I finally got around to it... trimming a hanger steak in prep for Father's Day...
Fidel for the advice! I think the key is a sharp knife... so don't make fun of me (all you "knife set" folks)... but I am absolutely in love with my "YOSHI Blade" (yes, "AS SEEN ON TV"!) which I got at CVS for $9.99... came with a potato peeler, too!
Here's the results!
This is what it looked like originally...
this is after trimming with my Yoshi Blade!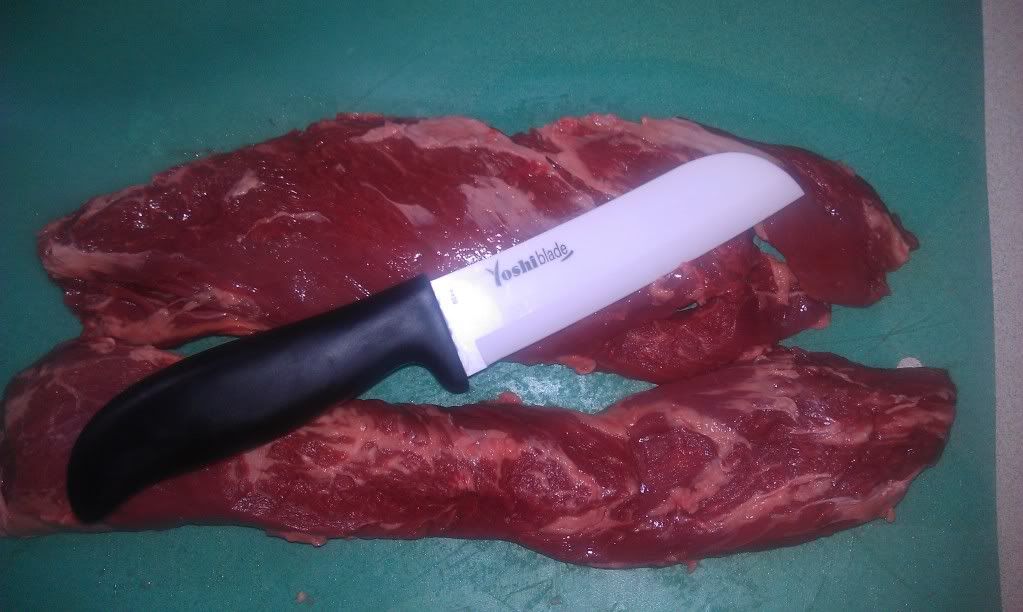 After lightly pounding, it's marinating til tomorrow!