A discovery in our freezer lead to a wonderful meal tonight! We realized that a few months ago we had seasoned up some uncooked brisket trimmings with coffee rub and then froze them. Tonight we ground them up for burgers and Mrs. Peppermonkey took the extras to the next level ... I think there was a little influence from Bobby Flay's new BBQ Addiction show this weekend .... but with a twist!
Made two huge burgers with the ground brisket. Coffee/pepper rub already mixed in. Apple smoked bacon, then tossed the burgers on as well as some portobello mushroom caps covered with a splash of worcestershire sauce. Topped the burgers with pickle slices and two thick slices of white cheddar/horseradish cheese (man that had some kick!!!!). Burger was so thick we knew it was going to be a knife and fork event. Plated with a mushroom cap topped with sriracha mayo, a couple strips of bacon, then the cheesy burger with a caesar side salad. Delicious.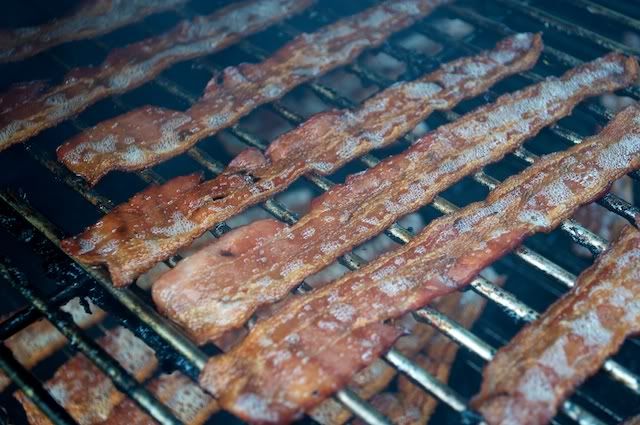 Smoked the bacon with apple wood.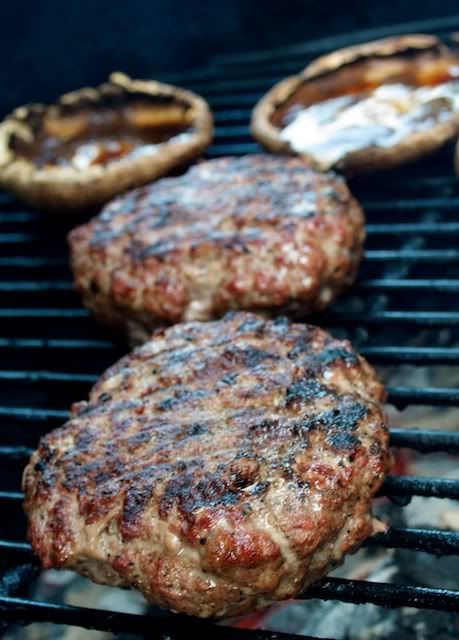 Brisket burgers and mushroom caps.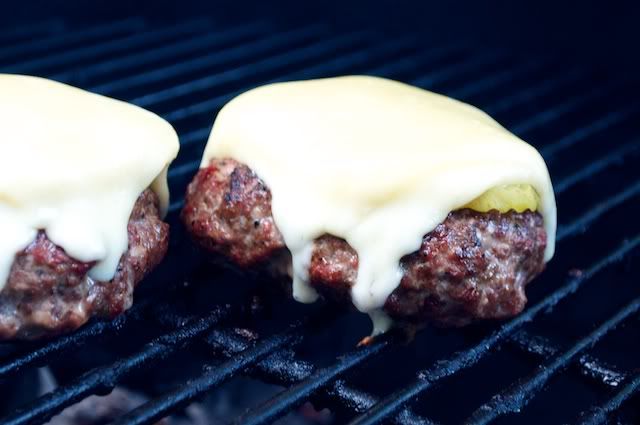 Pickles and a powerful white cheddar/horseradish cheese.
Mushroom, bacon, sriracha may, brisket burger, spicy cheese ... what more need I say!