thank you Poot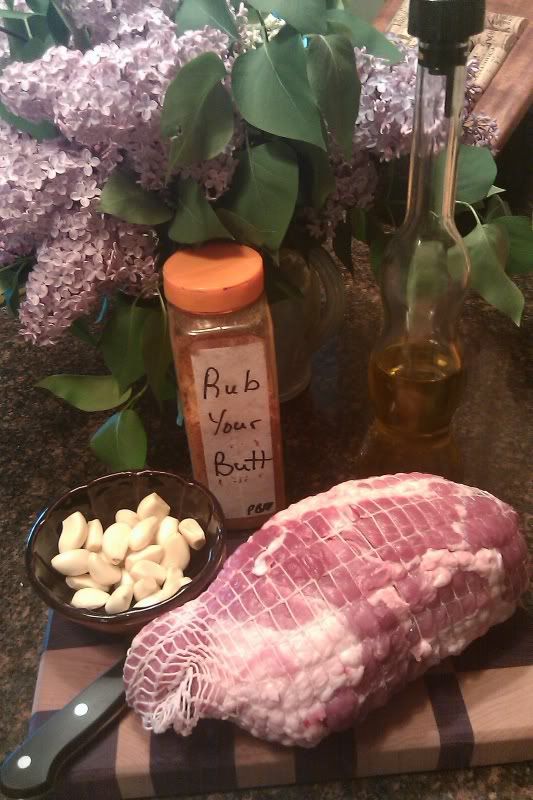 very simple raws
garlic. 3.5 lb boneless pork roast, 2 heads of garlic.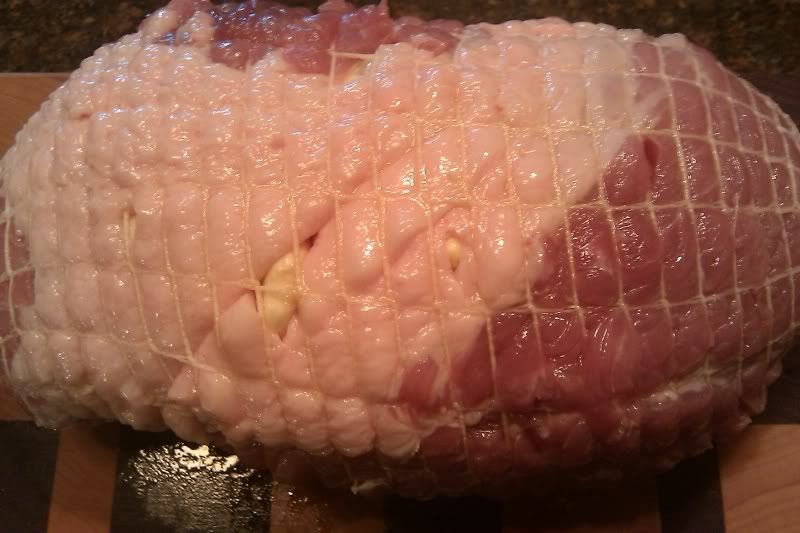 sliced a tiny slit and poked in the garlic cloves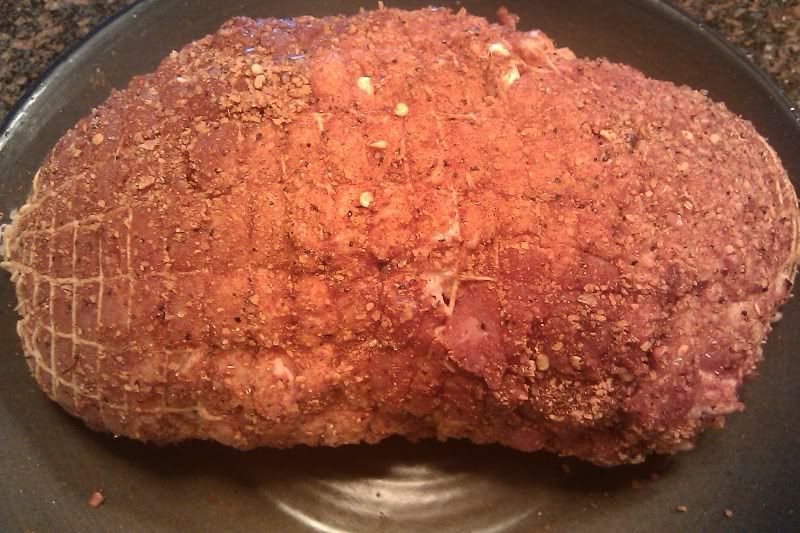 rubbed with magic butt dust!
on to the egg 350 indirect with two bakers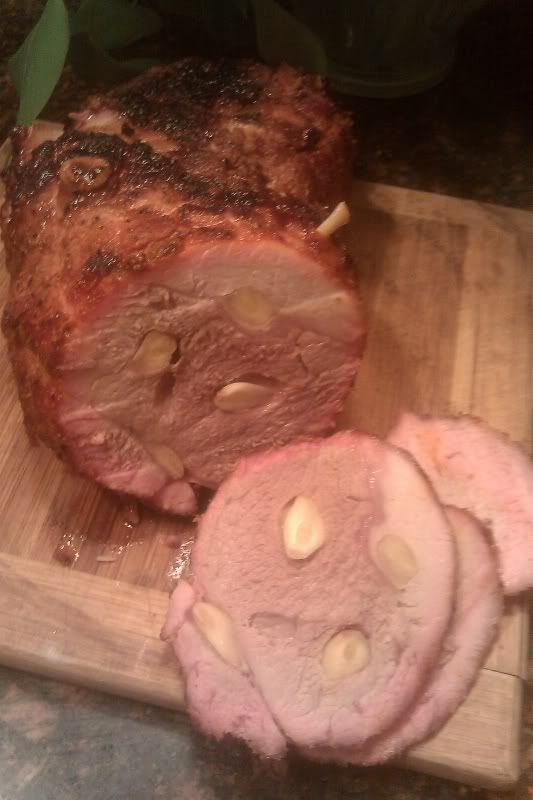 should have dropped down to 300-325 and gone a bit slower to cook the garlic more but was in a hurry LOL very good! the left overs will be sliced thin on the slicer for lunch meat.