Re-introducing meself to pan seared meat. I had good luck with this method with steak and pork tenderloin last summer so it's back to the pan. The pan is heavy duty cast iron, a Bobby Flay product, handle whacked off to fit on the spider close to the hot coals. The goal here is to get good sear marks and form a crust without overcooking the meat internally.
Many a steak was cooked in cast iron, this is old school but I change things up by first searing in the pan then going with an indirect roasting to reach my target temp.
I change out the cast iron for a raised grid with drip pan. The dome cools down to around 350 and I slow roast the meat. Now I have a little more time on my hands to check with probe.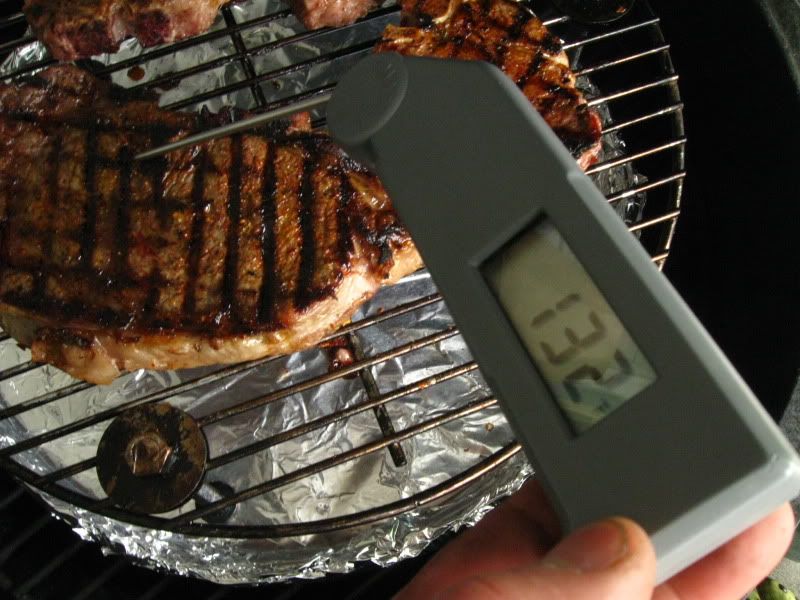 There is extra work with setups and then there is cleaning the cast iron pan afterwards...but, for me, it's hard to overcook the meat with this method. So I'll be doin this again.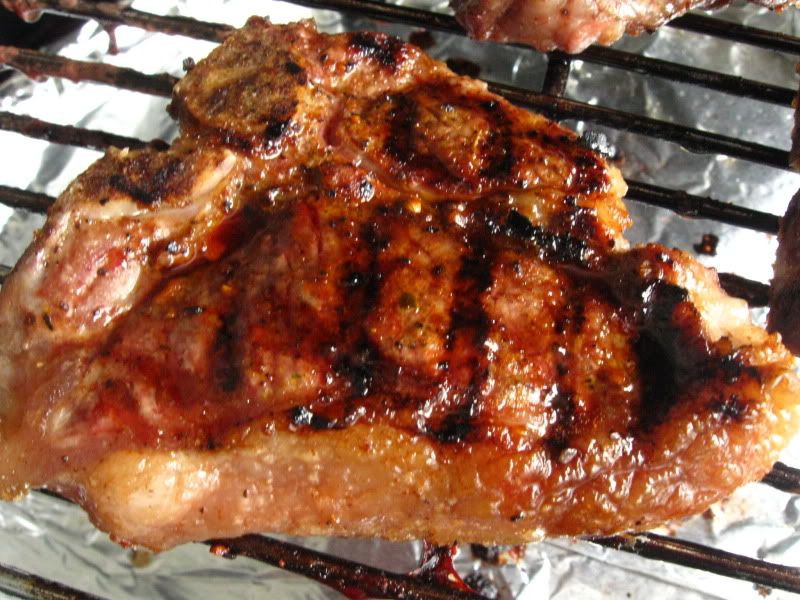 For a treat Diana Q made us cherry pie. I'm trying to gain weight, I ate two of these. The pie was still warm....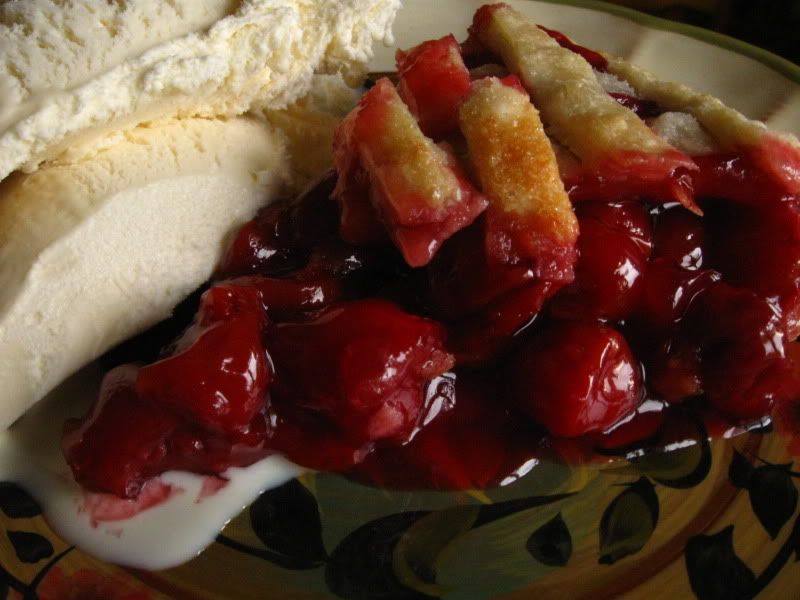 Have a great Memorial Day.