Thanks to everyone who helped me with my salmon pattie inquiry this morning! These turned out great! I didn't attempt a whole new theme/seasoning because there was still a good coat of capers and shallots (leftovers from Saturday night) so just added egg, bread crumbs, chopped greentails, instant mashed tater flakes, lemon juice and worcester. We shared a nice fat steak; side was chick pea salad - chick peas, cilantro, green and red pepper, red onion, tomato and feta. Dressing was evoo, balsamic v, and lime/tequila seasoning. Very good, quick and fairly healthy salad.
Here are the patties: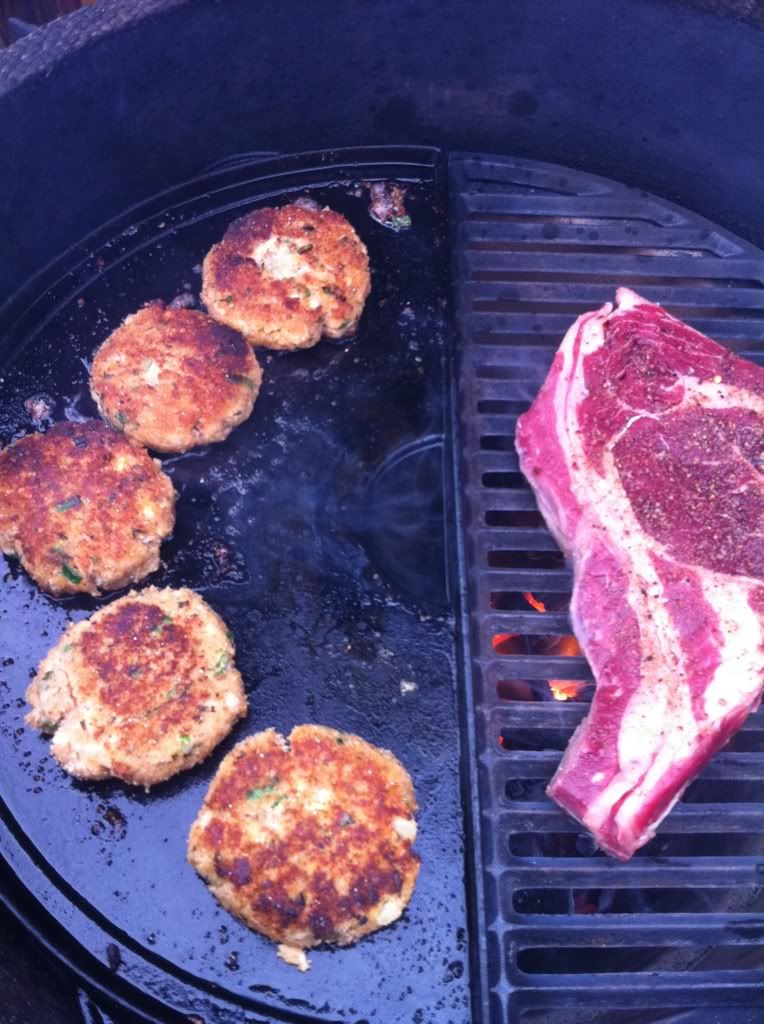 And the hunk o'beef - notice the little oil fire I got going...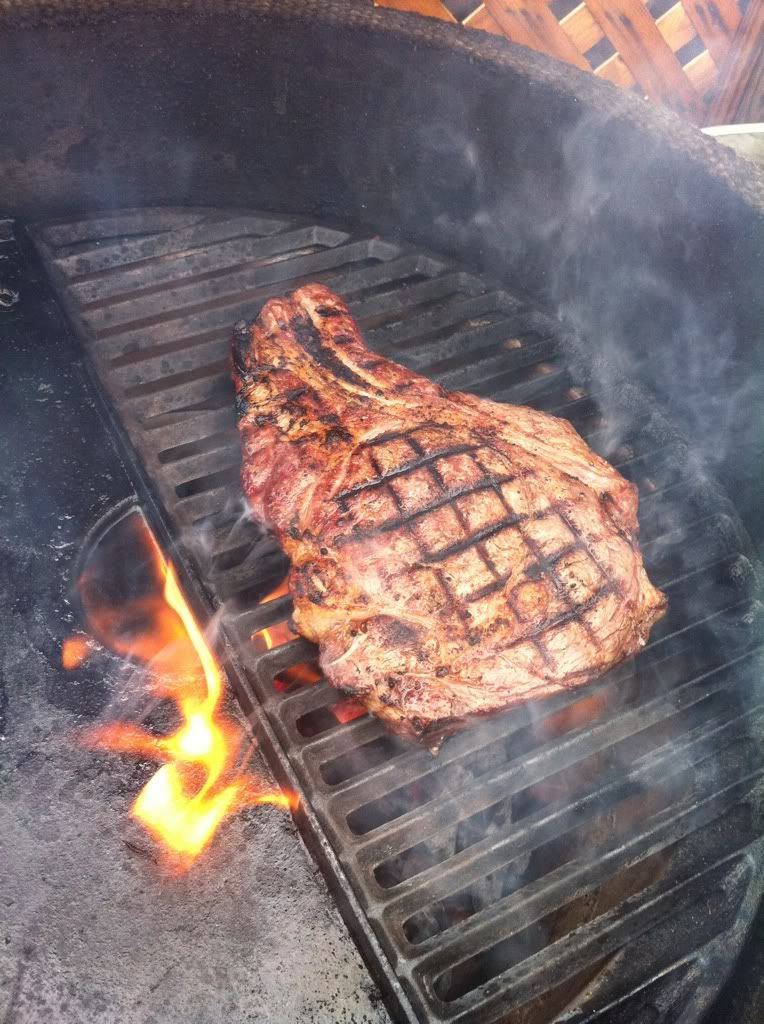 Plated:
And my very last daffodil: