A big thank you to Shad Stilkey and his family and crew from Outdoor Kitchen Creations for throwing a great event.The weather was perfect!! and the food was even better.Their was a big variety of egged food.I am sorry if I leave out any cooks,it was a busy day.There was bbq chicken pizza,grilled squash,cochinita pibil nachos,grilled hotdogs with pulled pork and bbq sauce(this was the runner up for peoples choice)we did our Abt's,their was smoked short ribs w/bourbon glaze,bar towel pork loin(A very interesting technique)they were served w/ chedder biscuits.there was a fabulous smoked salmon,pulled pork sandwiches,grilled cheese sandwiches w/ prime rib!! smoked tri-tip sandwiches.
prepping 300 peppers is alot of work
Kruse bacon did well
Cactus Doug with his bbq helper
Our traditional cooks toast of Jack!!
Last years champion Jesse celebrating his b- day in style
bar towel pork loin being prepped
time for some abt's the people are coming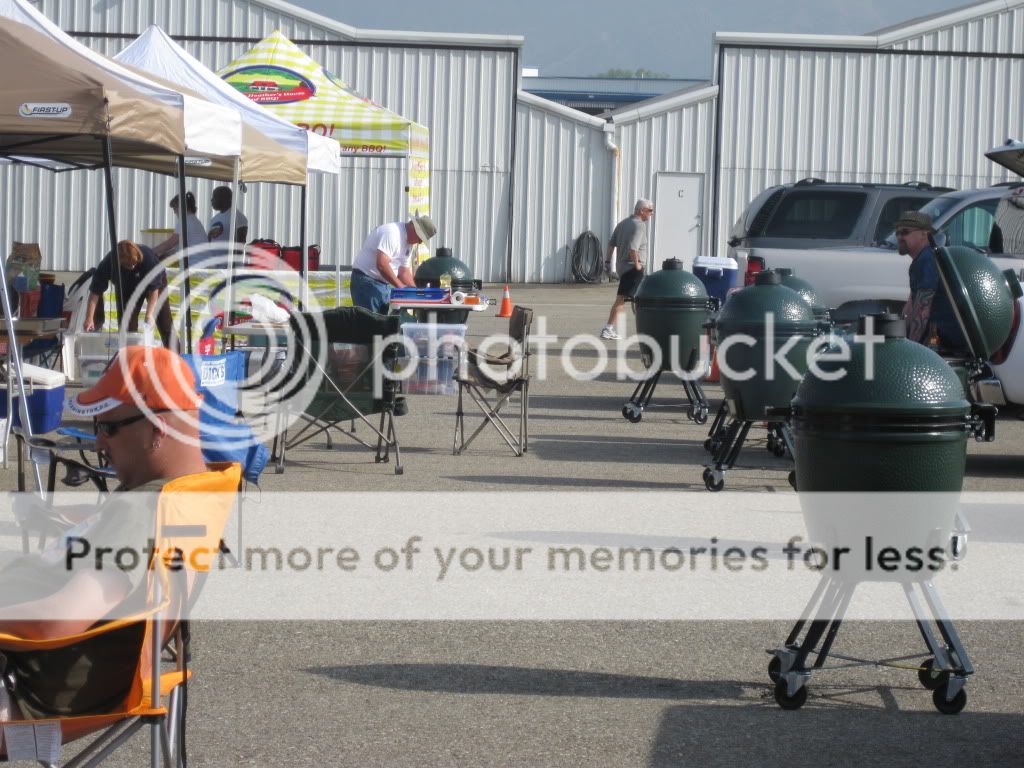 The excitement overwhelms some
This happened to find its way into our booth
A great end to a fun day !! See you next year
GOOD EATS AND GOOD FRIENDS
DALE