Pretend you just finished egging 100 chicken wings for your niece's graduation party. You meticulously cut off the tips then cutting the wing into two pieces and applied Carnivore rub, Tsunami Spin, and Swamp Venon and egged the wings in two batches. When the second batch was done, you brought the tray from the fridge with the 1st batch, then add the second batch off the egg. Then, like a good egger, you cleaned off your grate. While cleaning the grate, you placed the loaded tray of wings on a table next to the egg.
This is where the dilemma arises. After cleaning the grate, you turn around and notice your sister's puppy dog, Coco (whom you are dogsitting) has a chicken wing in her mouth.
The culprit: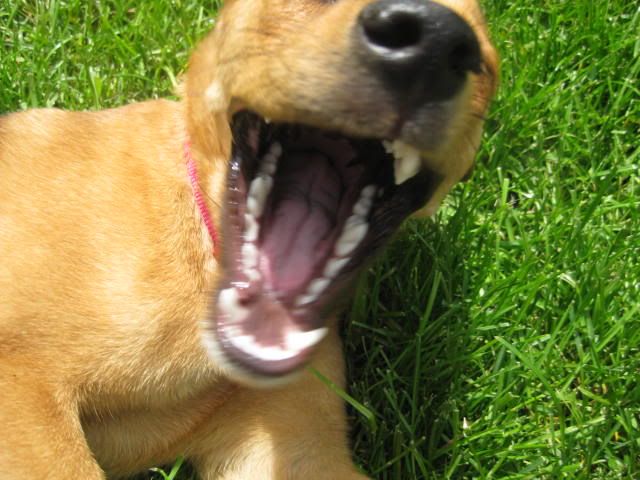 The pilfered wing: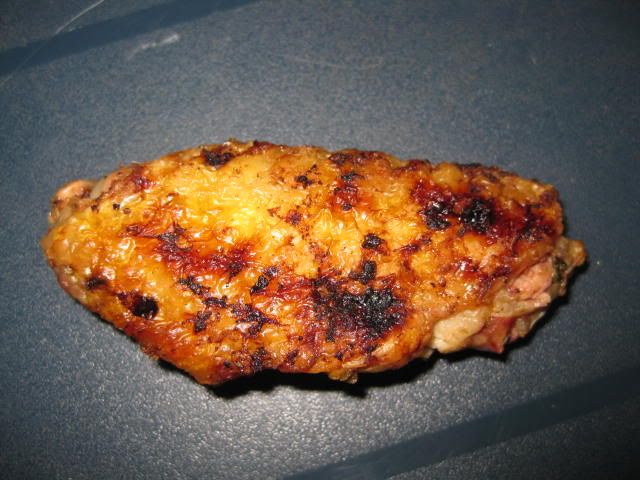 Sleeping dog:
What would you do?
a. Go to the party, serve the wings, but don't eat any yourself.
b. Spend 4 hours or more preparing more wings.
c. Make a hot dog out of Coco.....and serve.
1. a only
2. b only
3. c only
4. a and c
5. b and c
6. none of the above