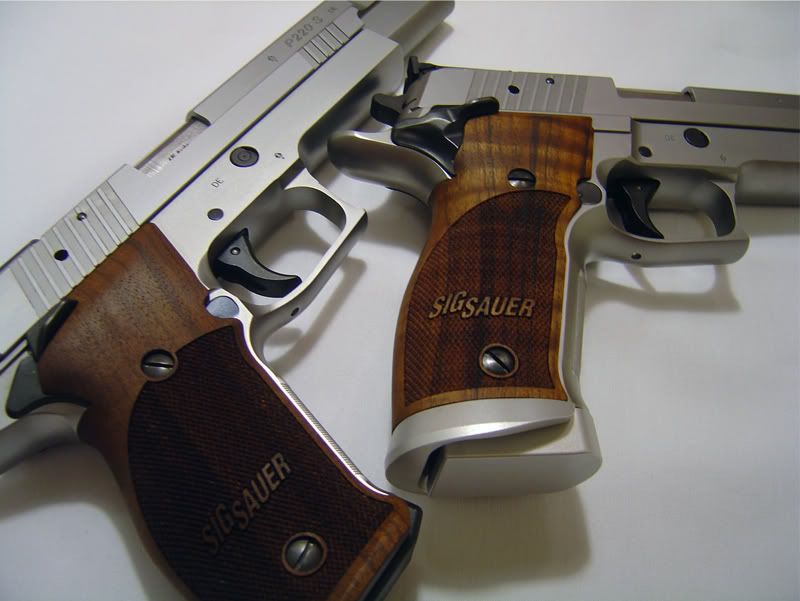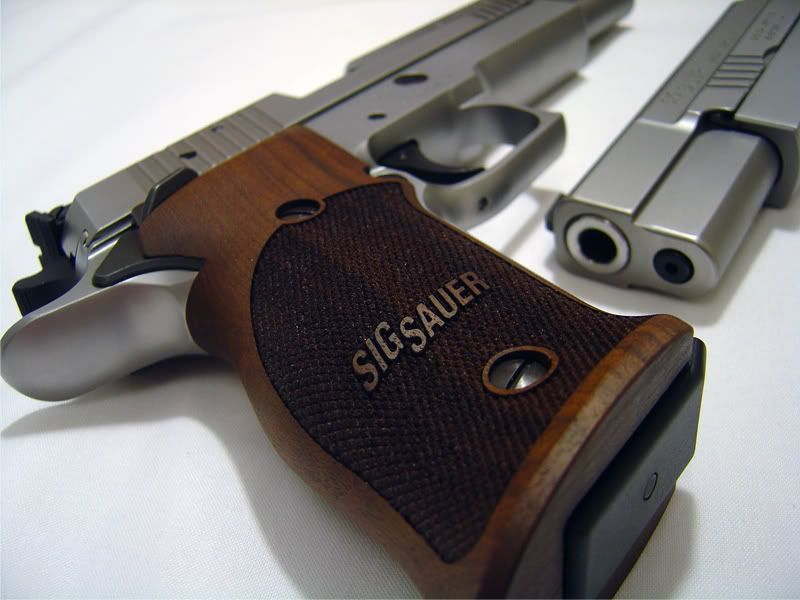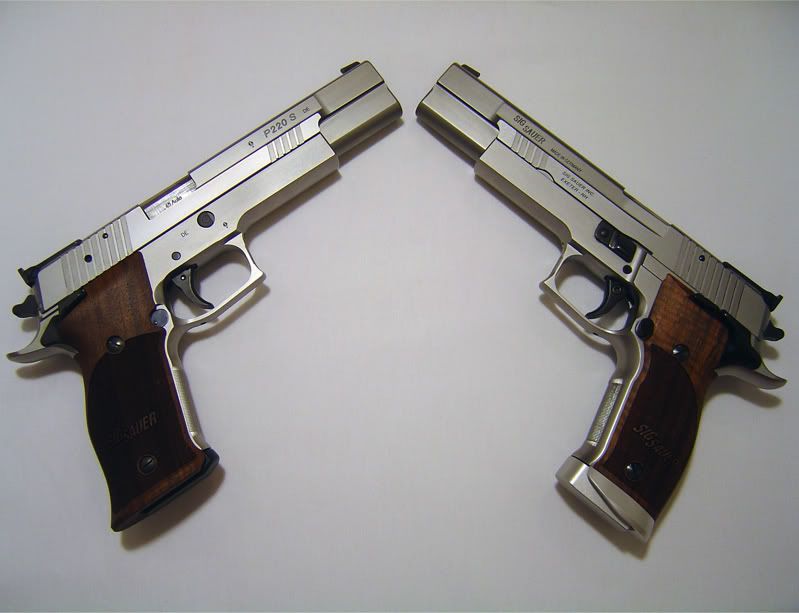 Mine is the P220 X6 in 45 (on the left) and my husband's is the P226 X6 in 9mm (on the right). His arrived on Tuesday, and mine today. Their first trip to the range is scheduled tomorrow afternoon. :woohoo:
They are from the Sig Mastershop in Germany. His was "born" on March 8th, mine on March 15th. Ain't that sweet????
What an awesome birthday, anniversary, and Christmas present!