Giving the flats away and keeping the best part for yourself...lol!!!
Gott'a big pan of "Burnt Ends" with smokeroasted garlic gloves on the fire most of the afternoon!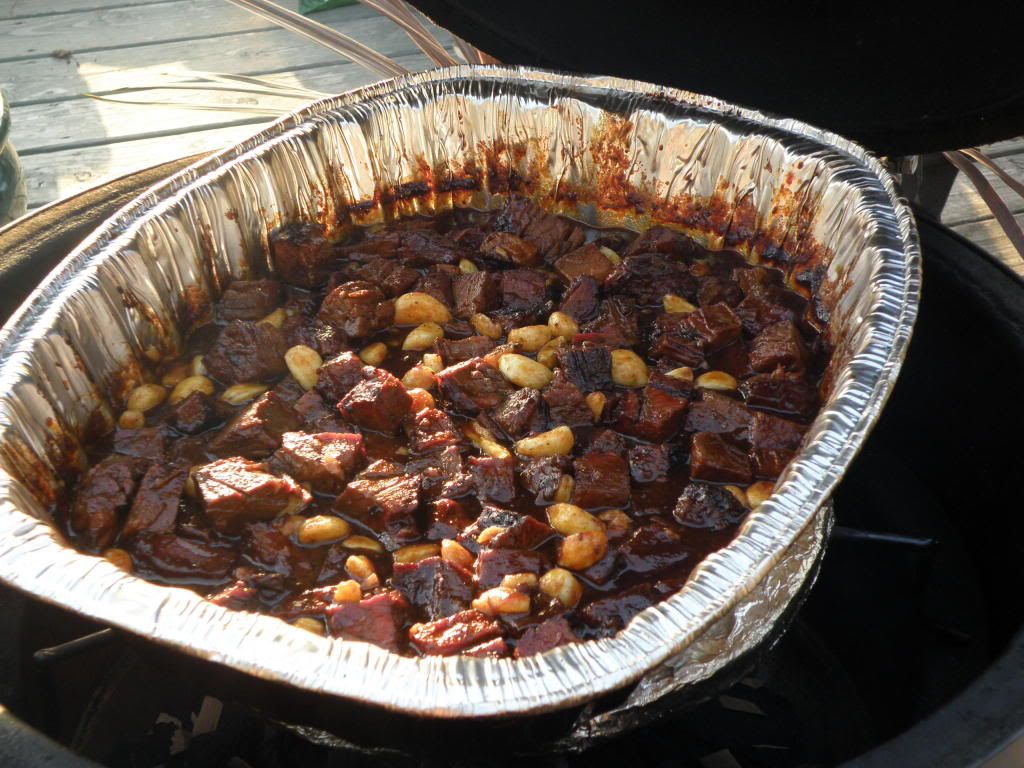 Just about 45 more minutes...and I'm not going to be responsible for what happens... :woohoo: !!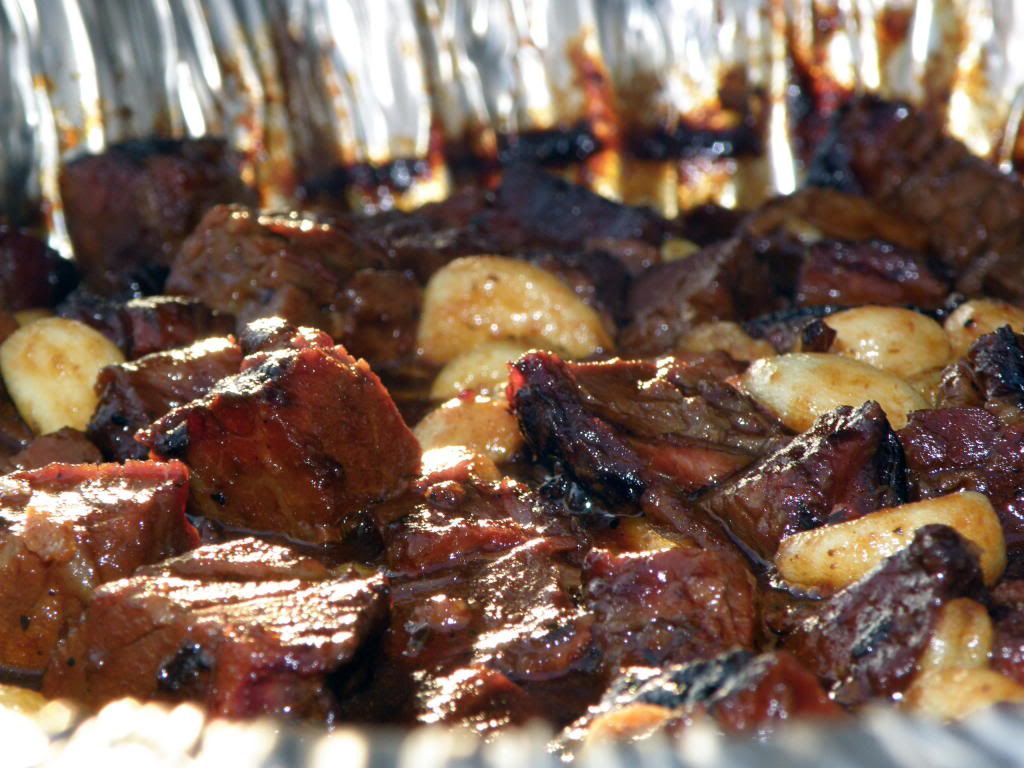 It's gonna be me, and them...some cheap white bread and a jar of
"Texas Pepper Works" Candied Jalepenos...all laid out on some butcher's paper!!
Utensils... :silly:
Not this time Baby!!
Evans