Greetings,
I will say up front that I am sorry that this post will be long; however, I owe a lot of folks some thanks. For over the last 10 months, we, the Sunshine State Eggfest committee, worked very hard. Mike's hard work on the design of the web site, and for putting up with me making last minute changes, I say thanks for your hard work! A big thank you also to Sabrina, for all the coordination and organization of the fest's registrations. You ROCK GIRL! To my loving wife, LC, who coordinated and organized the Meet and Greet, and the Ceramic Iron Chef Competition. You are the bomb! They were a smashing success. To Neil, Julie, Jim, and Kay for your untiring energy in being everywhere, at all times of the day and night, to fill the gaps. You all made this fest possible. To Pat, "Mr. Behind the Scenes". I would call Pat to have face to face meetings to work out details with the folks in Melbourne to save the committee travel time. I also would like to mention the countless times he went to the Airport to pick up fellow eggheads. Thanks to Richard for a last minute pick up of LC's Brother and his kids. Thanks to John Hall (Egret) for compiling the cook book and for donating tickets to the Georgia Mountain Eggfest with lodging. You do make the world's BEST brownies! To Clay Q for making a true piece of egg art with your table, which Rebecca will cherish for a long time. (and also making the delivering to her) (hope all is well at home) Special Kudos for the volunteers that showed up at 0630 Saturday to move eggs and help with the set up. There was one egghead from Canada, whose name escapes me, gets a true tip of my hat. Thanks!
The Sunshine Eggfest had well over 160 door prizes that we gave away to 67 cooks. A total of five eggs were given away. A very special thank you to a dear friend and loving egghead, Brenda Miller for the Mini Egg and other items that she brought with her from the Mothership. Hugs to you from all of us! To Dan and Shelly Coyne, for all of your support. They not only donated a small egg but also providied 35 demo eggs, lump, and water. (1200 customized bottles)Thanks for being flexible and sorry for the rush job on the tear down. (a lesson I learned for next year)
Thanks to our vendors:
Todd from Carnivore BBQ, Al from All custom Shirts. Mike from Select Outdoor Kitchen, Stuart Borton from the Yellow Dog Café.
Thanks to our sponsors:
Rob Varley, Space Coast Office of Tourism, Chuck Daly, Melbourne Chamber of Commerce, Tom Poehailos, Crowne Plaza Melbourne Oceanfront, Jacqui at Tuckaway Shores, Gaylord, the owner of Downtown Produce, Chris at Dizzy Pig, Wayne of Third Eye BBQ, Tom at Ceramic Grill Store, Tom with Billy Bar, Tim from Thermoworks, and Alex with Southern Specialties.
Thanks ESPEICALLY to ALL of the cooks who traveled from all over to cook for nearly 500 attendees. Without your talent and hard work, this fest would not have been a hit!! You all did a fantastic job, and the food was outstanding! Thank you again.
On Sunday morning, stiff and limping, I went to the balcony reflecting on the good and challenging moments of this year's fest. With all of the issues that are current in the world, I looked at the horizon and saw this;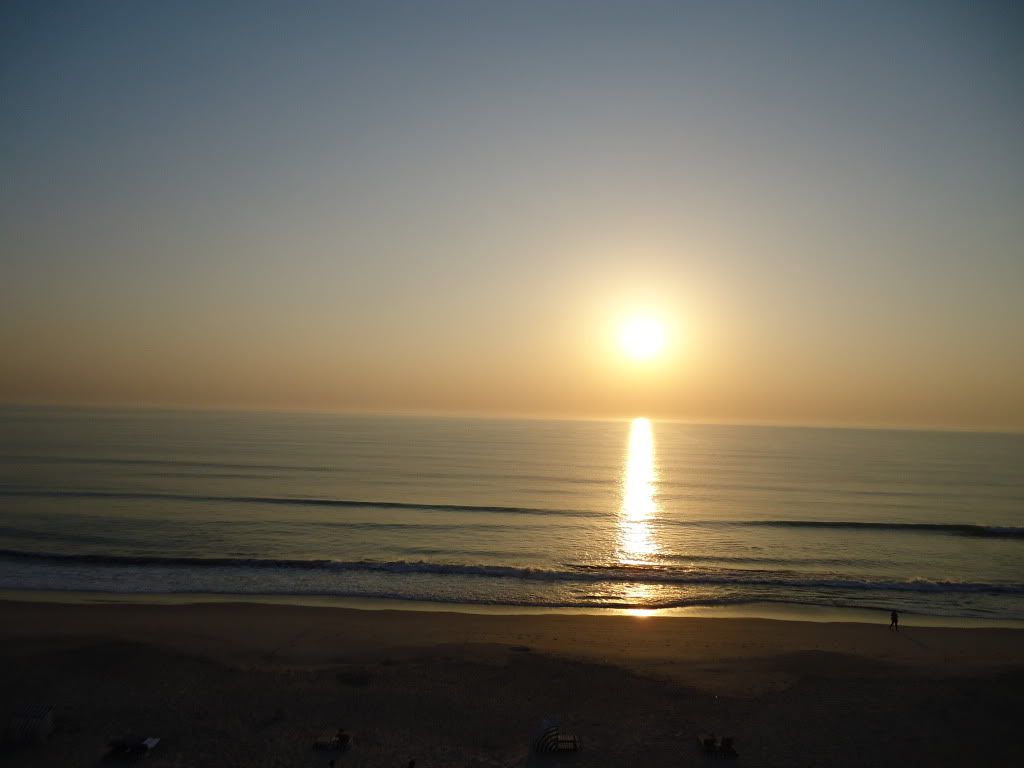 …and knew that everything was right…..Thank you to everyone…
Ps…pls send me your pics so I can compile them for the web site's slide show.
SEE YOU IN FLORIDA, March 14th and 15th 2014
http://www.sunshinestateeggfest.com
You must master temp, smoke, and time to achive moisture, taste, and texture! Visit www.bubbatim.com for BRISKET HELP