Here are my fest pics:
Look at these cool peppers cooking on lotsa levels: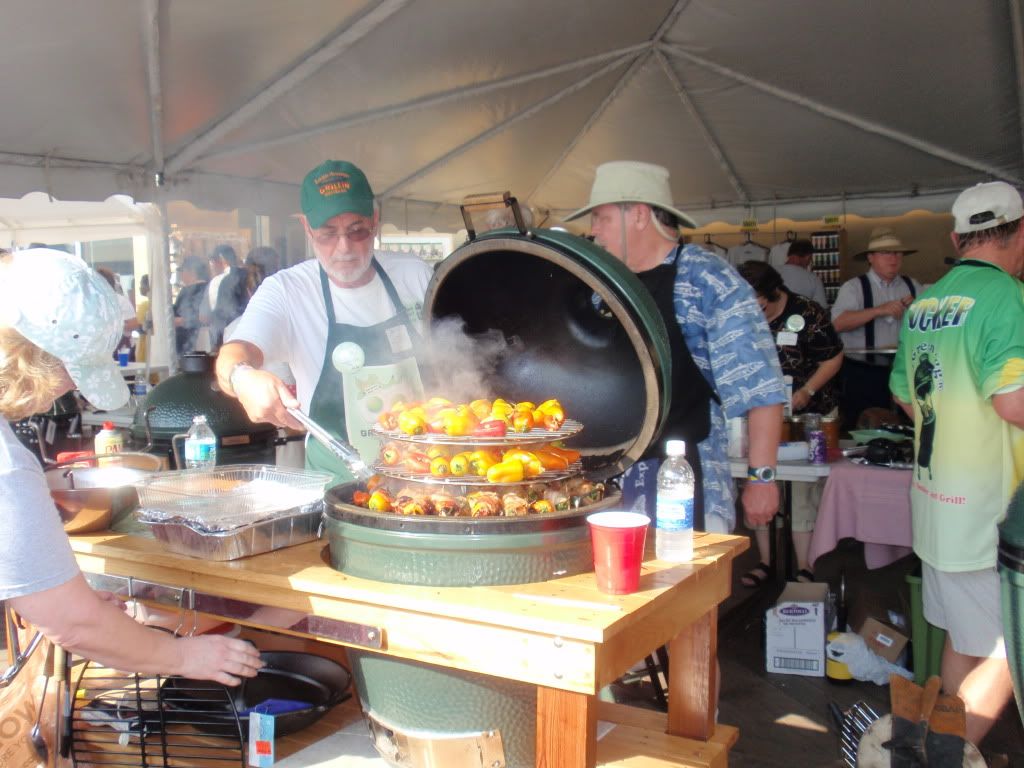 My mom and stepfather, Pat and Joe attended their first eggfest: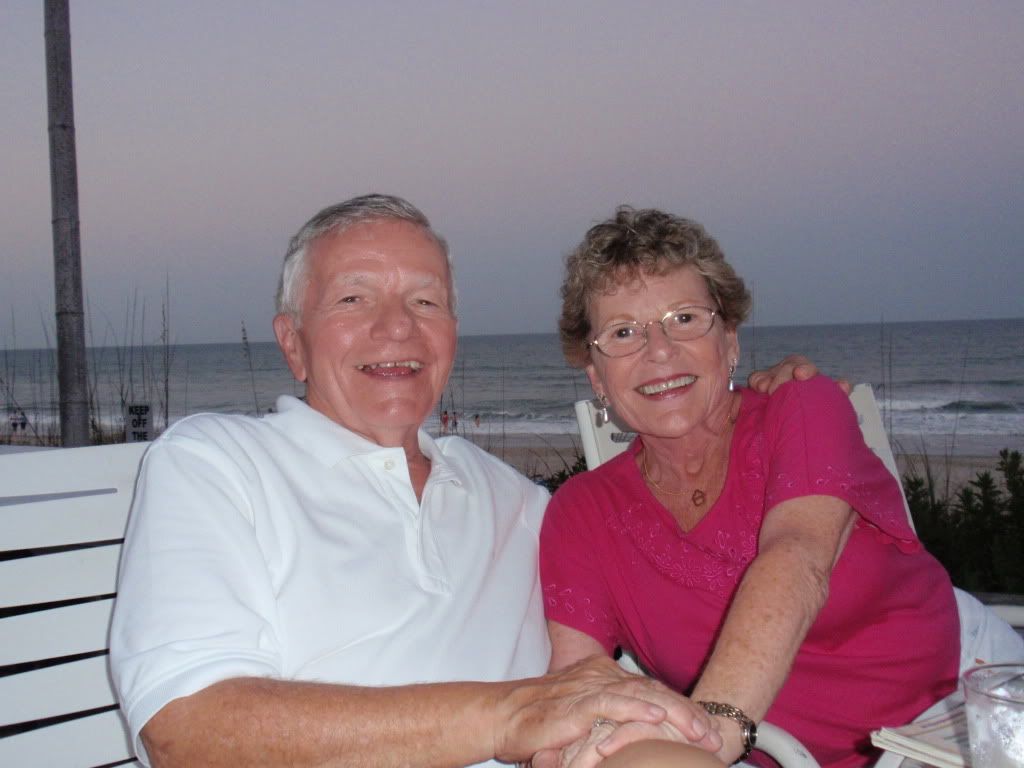 Shereeg and FishskiPaul cooked up a bunch of tasty stuff:
Rebecca, Eenie Meenie cooked up a storm, Bigun in the background: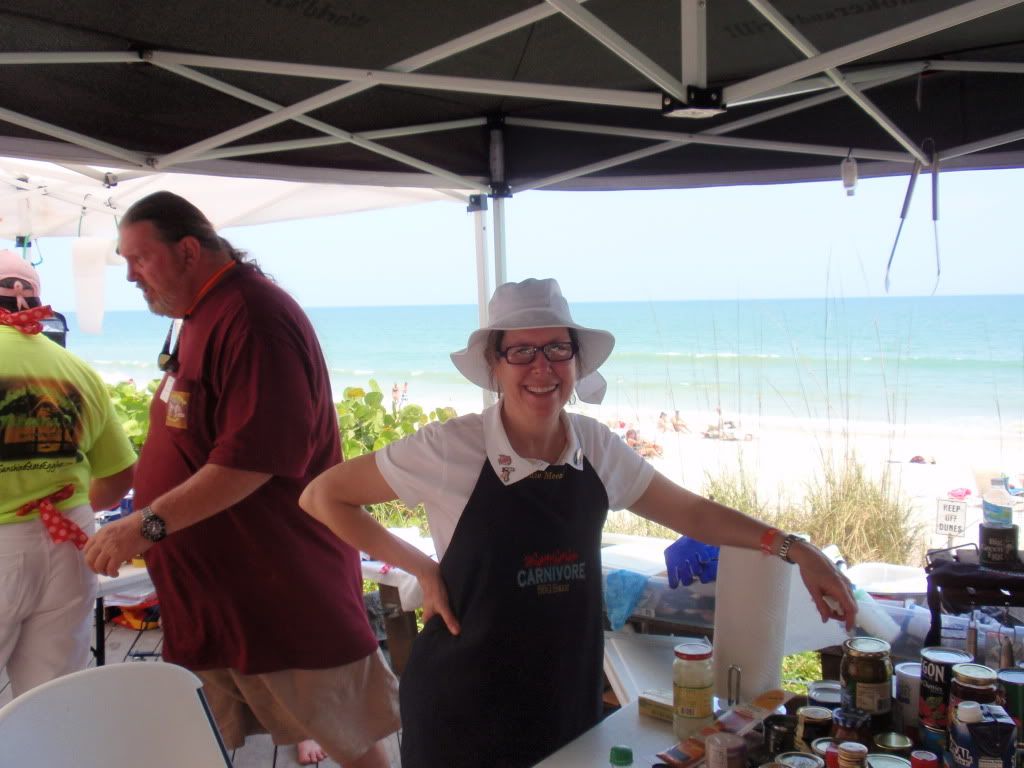 Judy, Hungrywife, sported Al's new apron:
Eenie Meenie, lowercasebill, me and Mainegg:
Michelle, little chef and her very cute nephew helper, right before the egg chef competition:
Some pics from during the egg chef competition: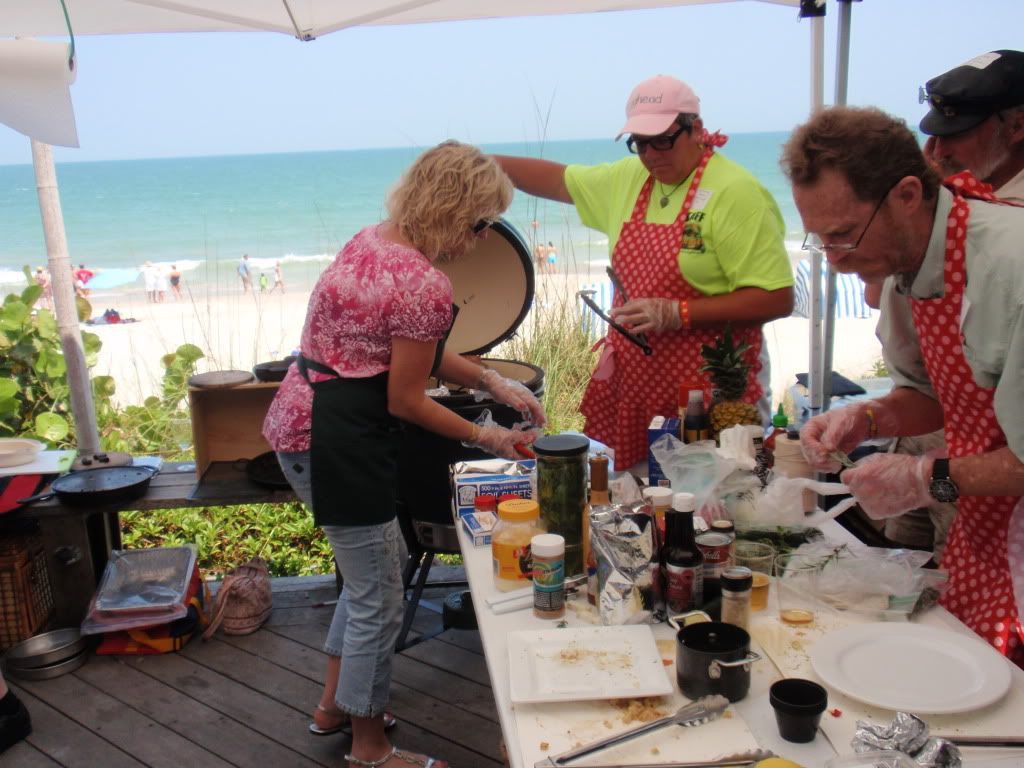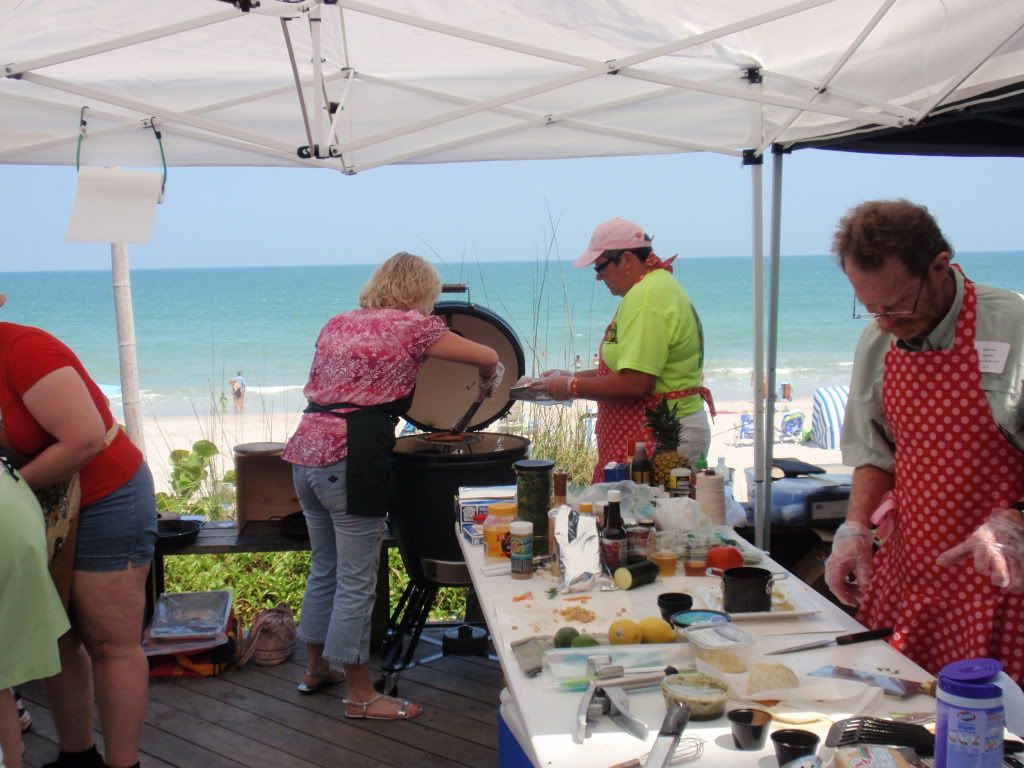 Can you even believe that view right behind us? We were a little too busy to enjoy it right then!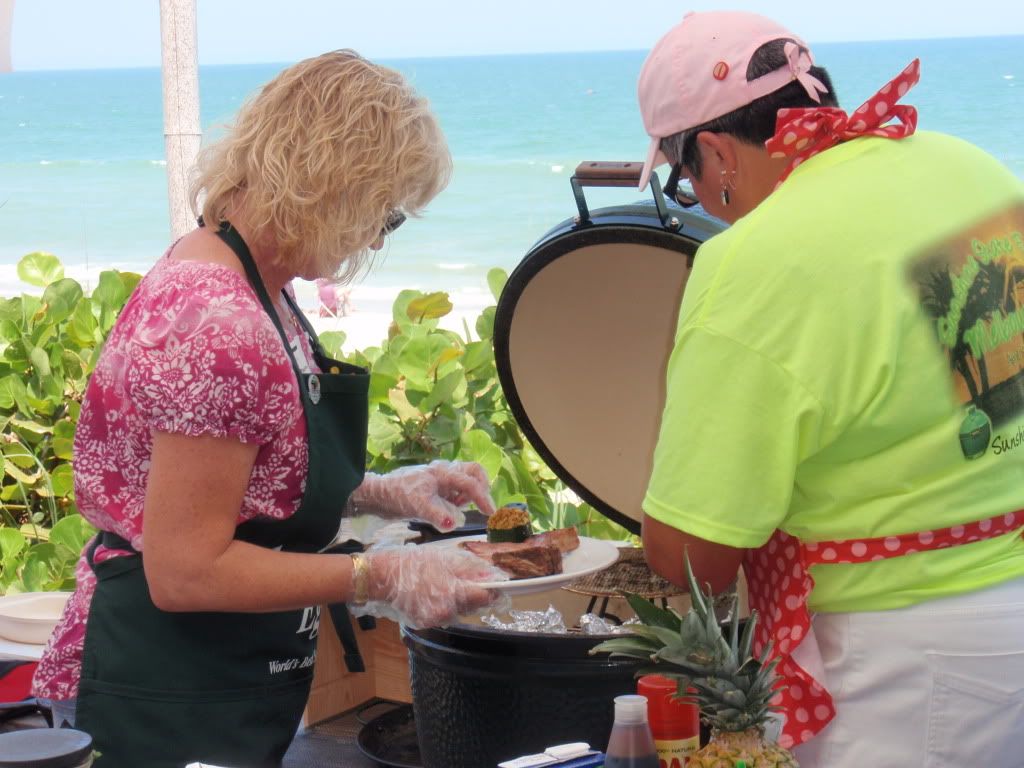 Our Iron Egg Chef ingredients were:
bone-in pork chop
sweet potato
zucchini
baby bella cheese
celery root
Our finished plate from a bad angle:
The 3 judges hard at work:
I wished for an all girl competition team, and that's what I got!
Thanks so much to Billy Joe and Julie - you two rock!!
The pig is the prize!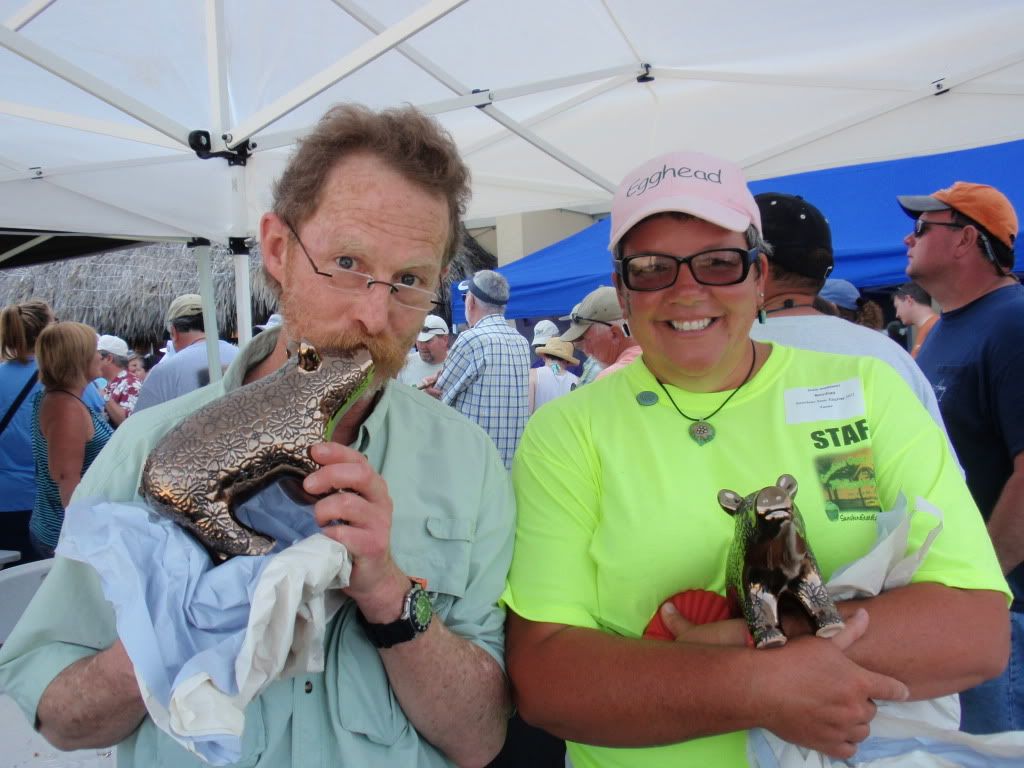 Now to the afterparty - it was the biggest one I have seen outside of atlanta!
Bill tasting my mullet spread:
Jay and Kathy working on their new dessert: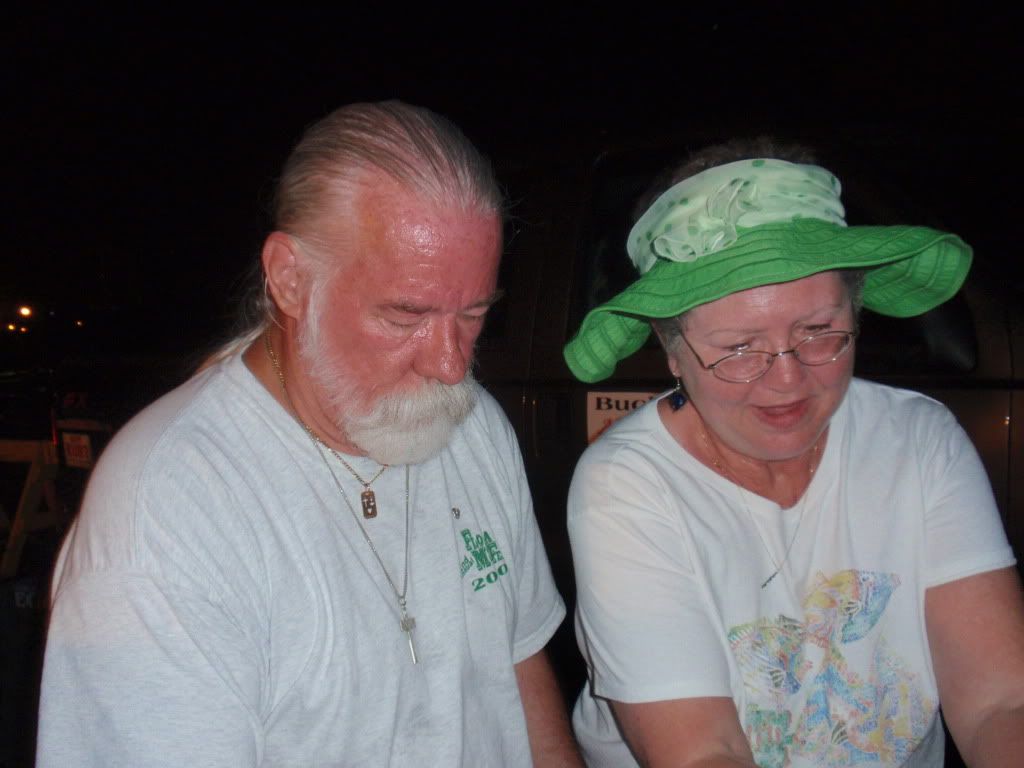 I made crabcakes, sans bread crumbs!! Thanks for the use of the skillet, Julie! And the use of your egg, Michell and Bubba Tim: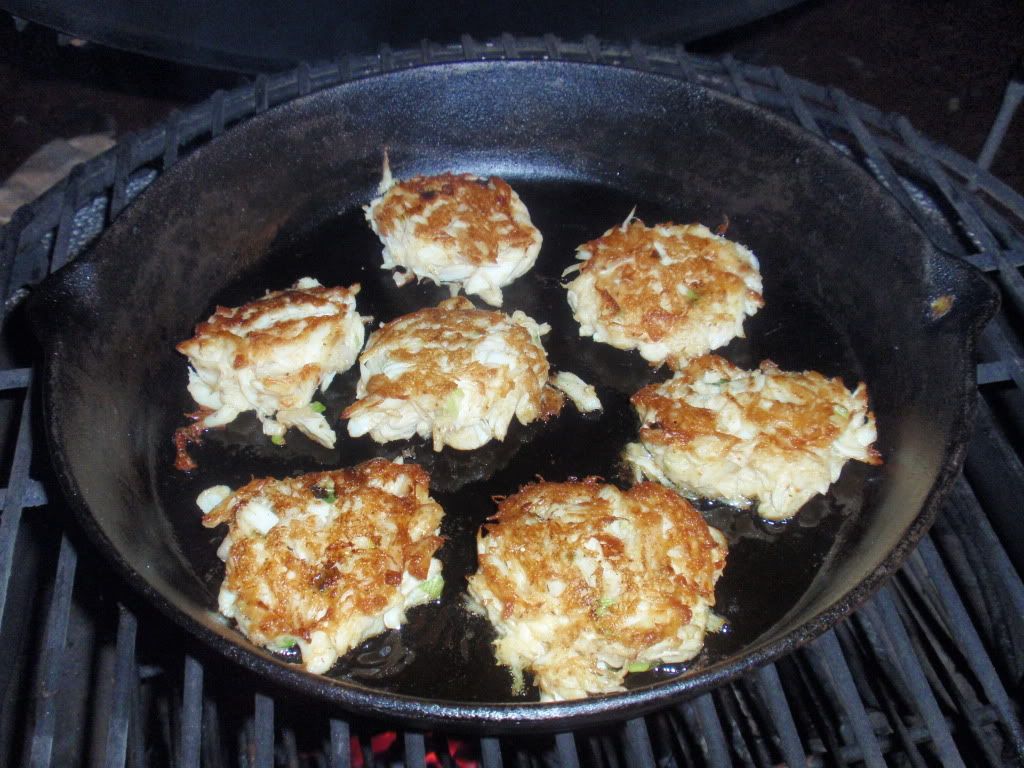 My mom was the life of the party, and made sure everone's eyeglasses were clean: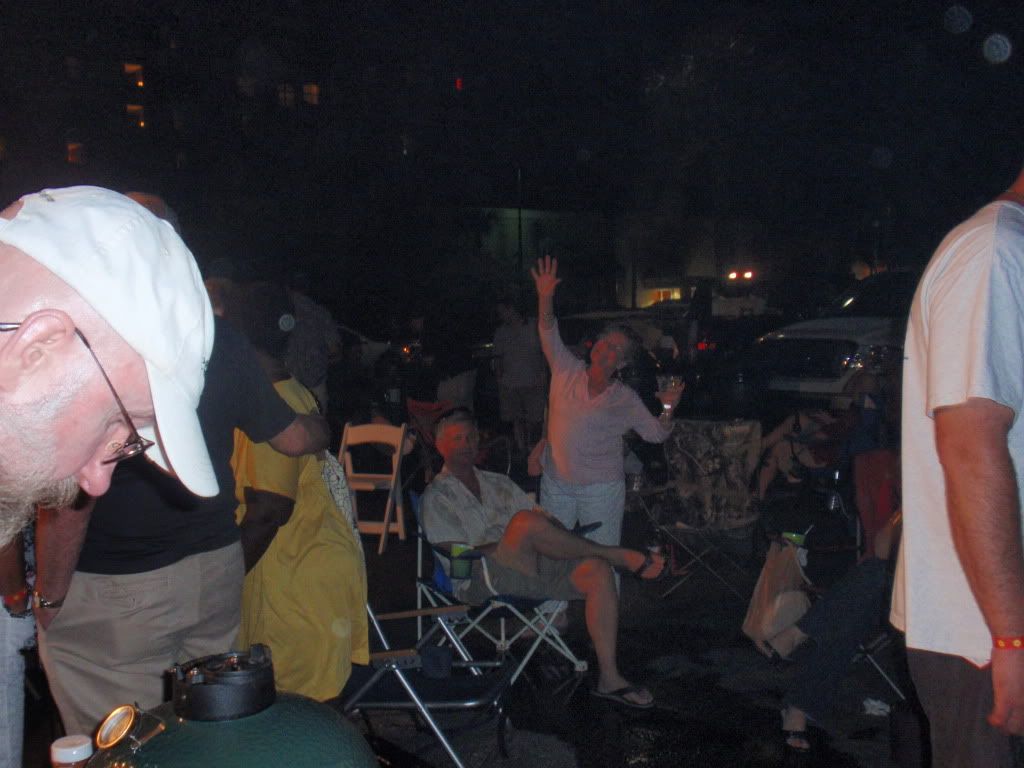 I got to meet Judy Mayberry, she is in the middle, with Gloria (Lambchop)on the left and Pat on the right!
Michelle, her mom Barbara, Pat and me, with David the breadmaker in the background: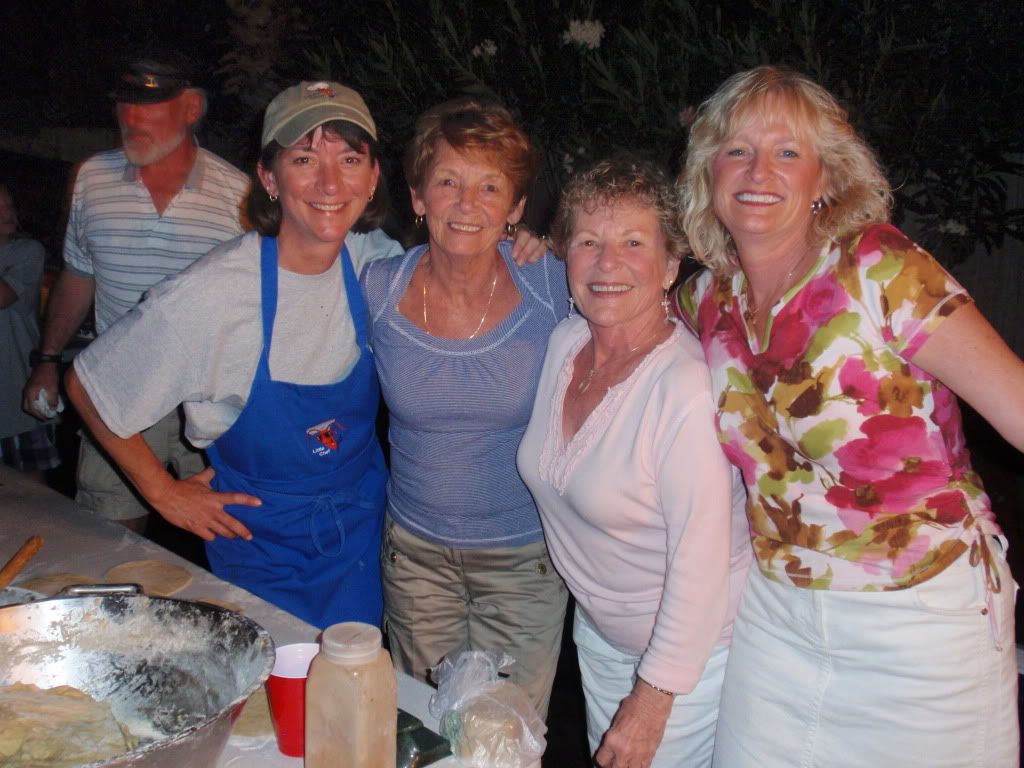 A big thanks to all the fest organizers and staff. It was a great event!
Happily egging on my original large BGE since 1996... now the owner of 6 eggs. Call me crazy, everyone else does!

3 Large, 2 Smalls, 1 well-used Mini