Years ago Chris (Nature Boy) shared with us his trick of skinning salmon and then removing the mud vein down the side. Surprisingly that vein is what will throw off the taste of salmon and cause people to not like it.
Today I bought this nice 1+ pound piece of fresh Atlantic salmon from out local fishmonger at $11.99 a pound.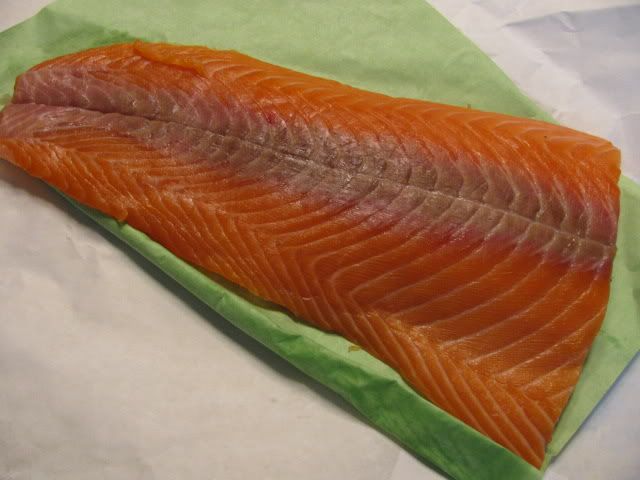 YUP...$11.99 a pound, but it is so far superior to the $6.99 a pound artificially colored pond raised crap from the local grocery stores!
Using a fillet knife I channel cut that brown strip out. Note that you don't have to get it all, but just most of it.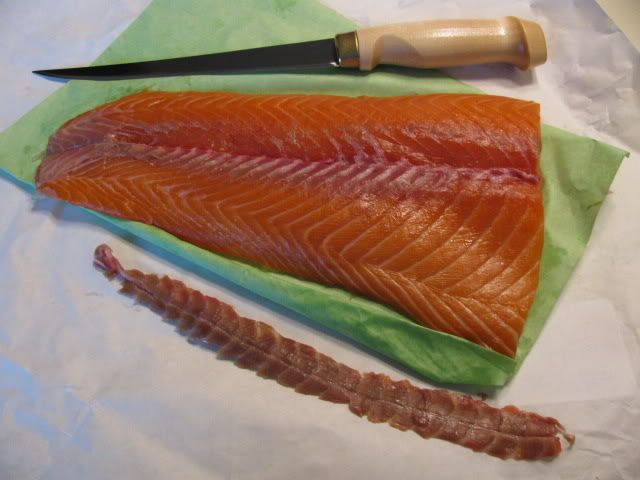 L, M, S, & Mini
And oh yes...also a 17" BlackStone gas fired griddle!
Ron
Dunlap, IL
Re- gasketing AMERICA one yard at a time!