LESS than impressive.It was O.K. but I think I'll make fajitas outta the rest of em.
Marinated it in a Hoover sauce(thanks Clark),garilc,onion fresh flatleaf parsely,Wishbone Italian,lemon,orange concoction.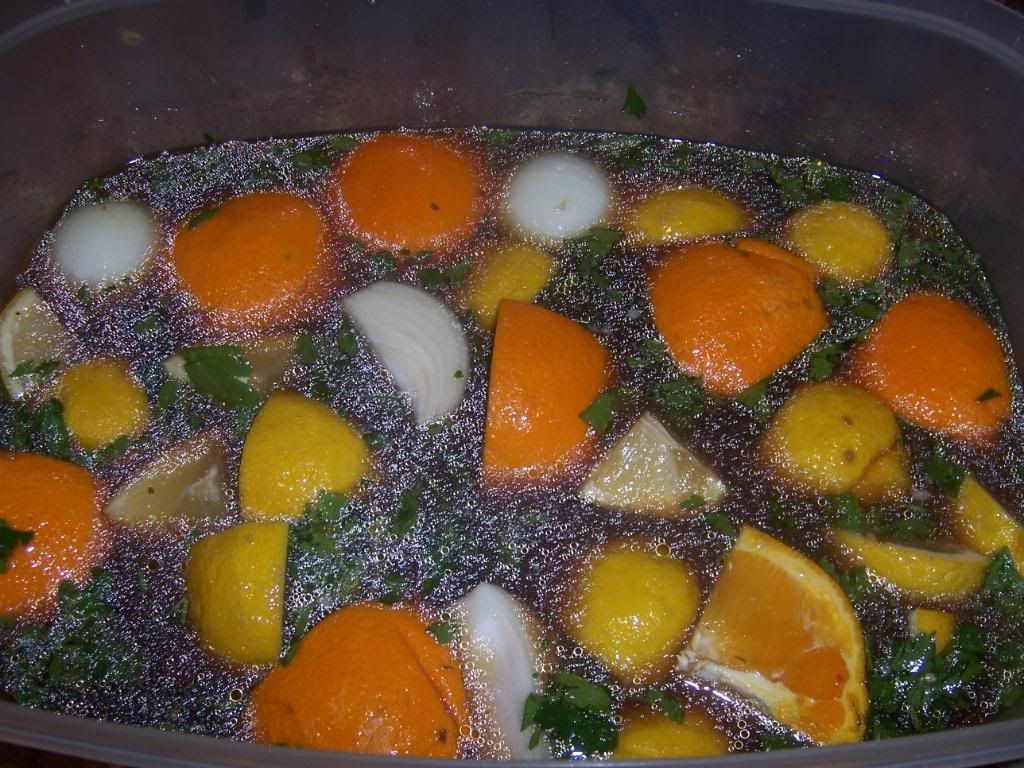 Grilled it at about 500-550 dome, regular grid height for 5 mins per side on the CI grid.Got a LITTLE too done for me.Thermapen said 130-140 throughout.Rested for 10 minutes and sliced.It had a good flavor but was not as tender as I like steak to be.I think it would make GREAT fajitas.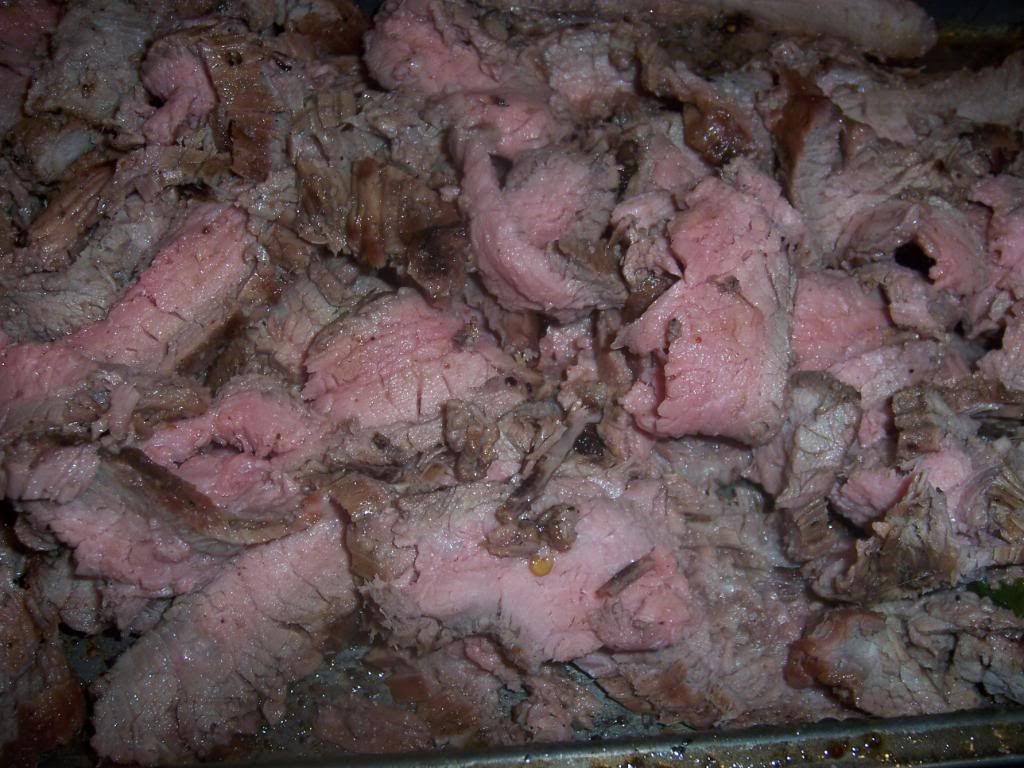 Egged some finglering potatos in bacon grease(thanks for the idea Susan) and butter with S/P and a few fresh rosemary leaves sprinkled in. served with storebought egged Texas Toast.Not my best cook but certainly not my worst.Next time I may try pounding flat,stuffing,rolling it up for pinwheels and see how that turns out.