While my college freshman son was home for spring break I made he and his friends who came to "Spring Break in Michigan" T-Rex steaks. Last visit it was pizza, this time, steak. We bought a whole ribeye and trimmed and cut ourselves, so i was able to get them nice and thick. That cornbread box in the 1st picture was what I used as a gauge to get consistently thick steaks (1 1/2" I'd guess?).
My wife and I were worried they'd be too big, they looked like mini roasts, and we'd have leftovers, oh well, proves what we know. The consistency inside is amazing with this method. These look slightly less done than they actually were (iPhone camera is good but not great). It must have been tasty because a couple days later my wife announced she'd purchased another whole ribeye, and I should plan to cook these again soon.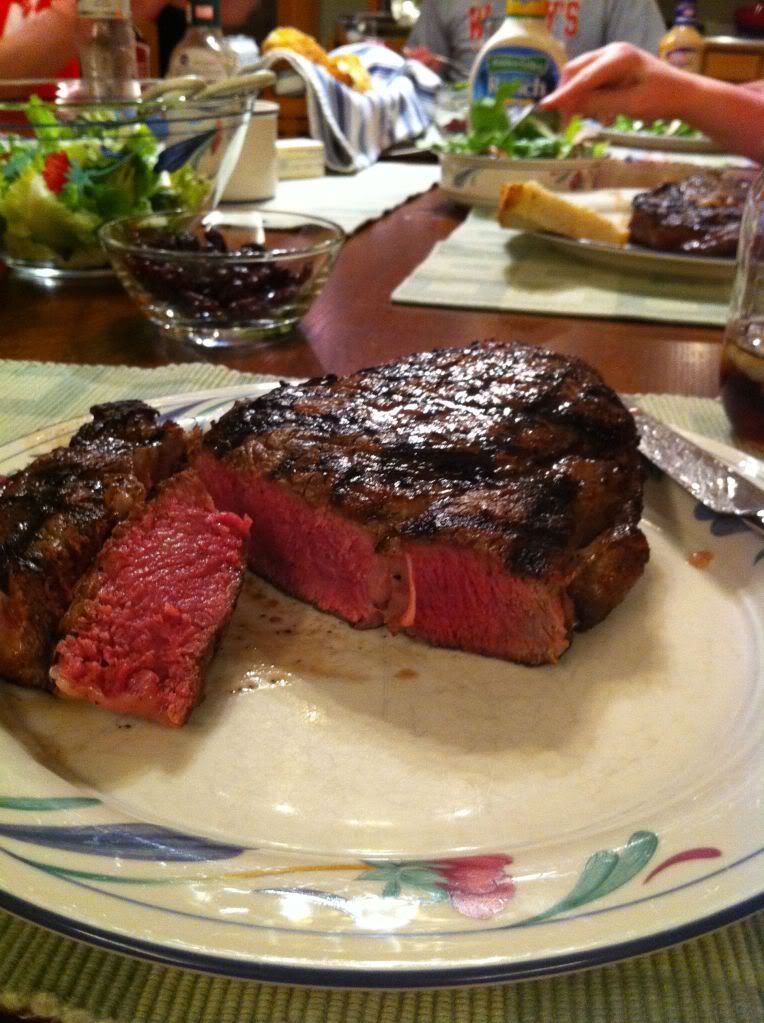 As much as I like the dry aged ones I did a while back, these were spectacular.