Hey there everyone. Haven't posted pics in a while, but have enjoyed so many pictures from you folks that I figured it was time to post again. Had some friends and family over Saturday night for a much over due BBQ. Did some pulled pork. Made a trip to the Restaurant Depot last weekend where I found the biggest Boston Butts that I personally have ever seen. These weighed in at about 10.5lbs each. I did two of them. They were put on the Egg at 10pm Friday night and 19.5 hours later, they were taken off and stored in a cooler wrapped in foil for almost two hours. When I took them out of the cooler to pull them, they were still steaming hot. To date, it was the best pulled pork I have ever tasted.
Enjoy the pictures:
10.5lbs each! Washed and ready for injection and rub.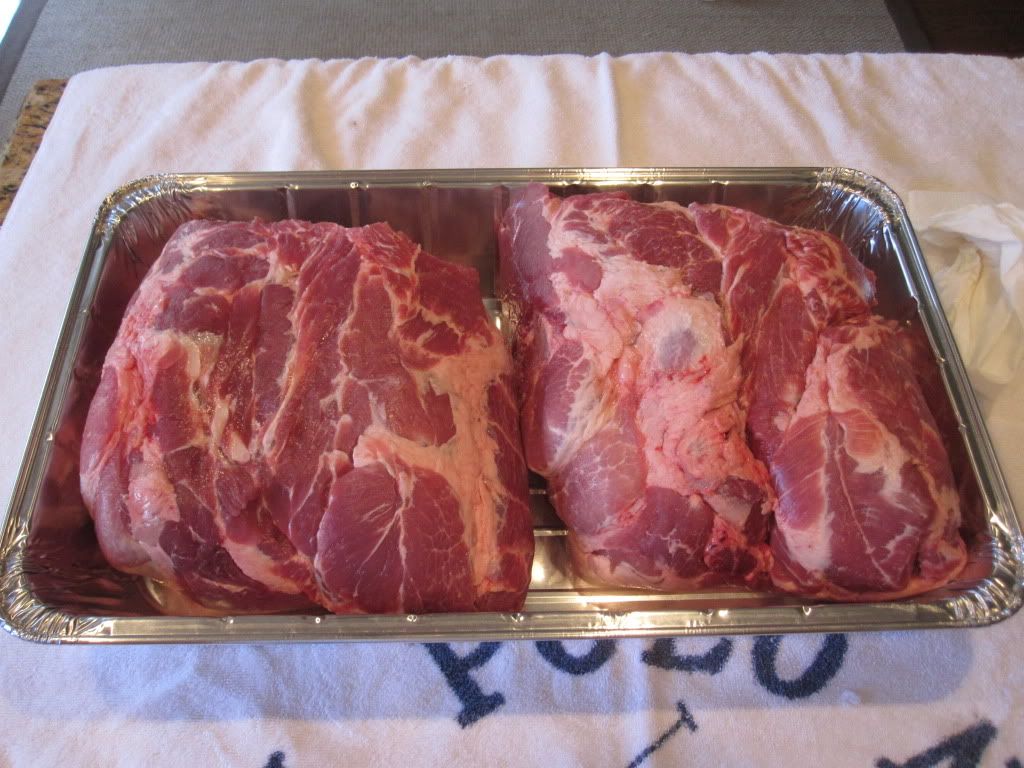 Used Fab-P for injection and Texas BBQ Rub, Inc for my rub.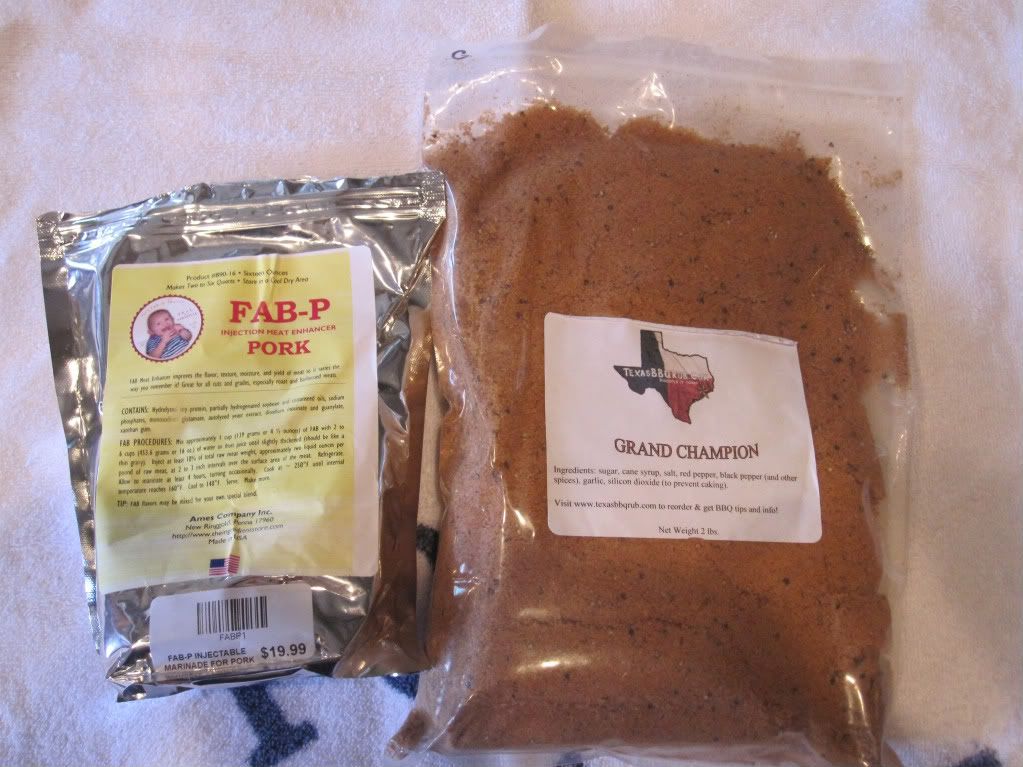 Injected and rubbed.
On the BGE at 10pm Friday night. 250 dome temp.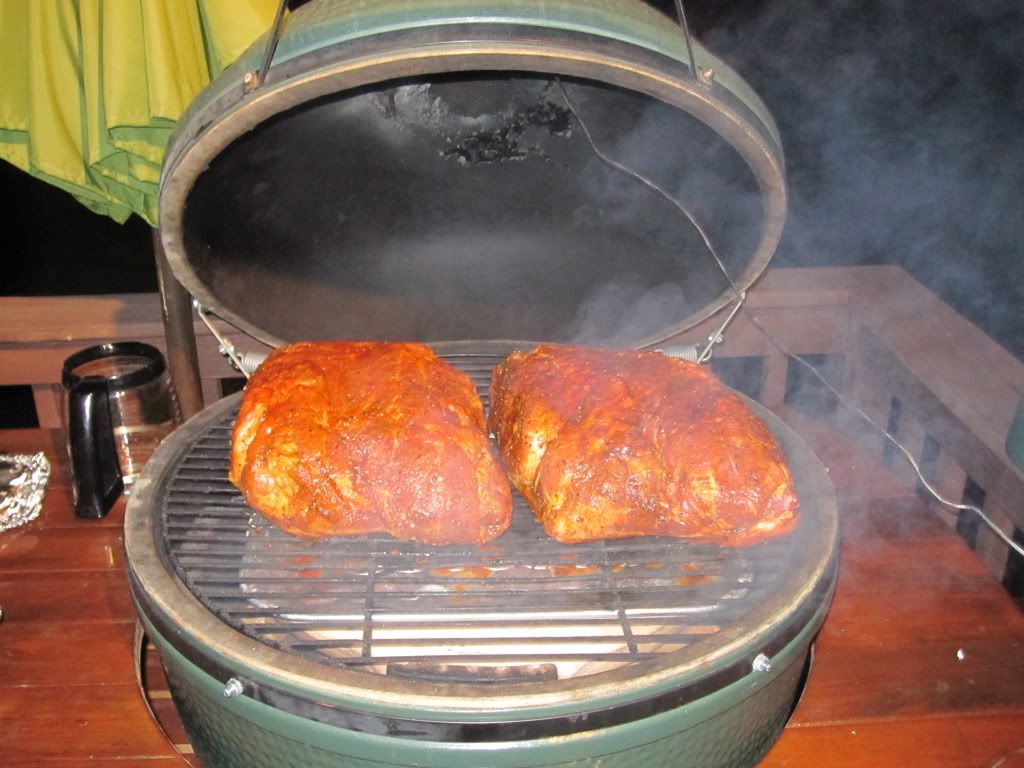 Getting the BGE back to temp. One of the prettiest sights I know!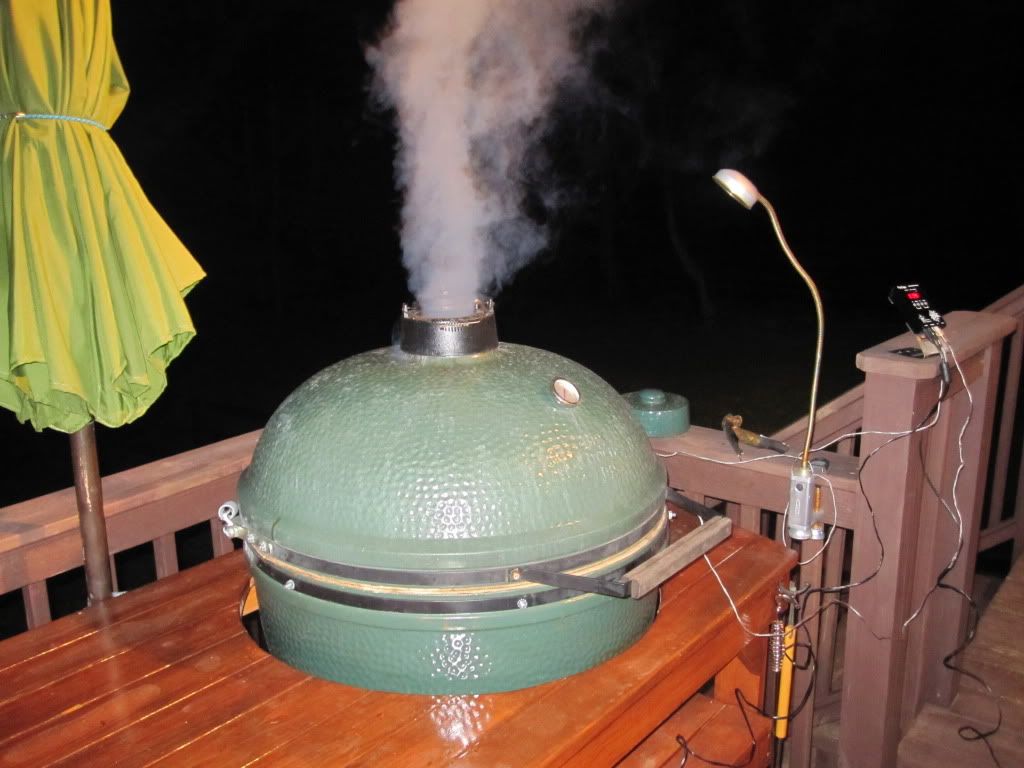 19.5 hours later. Internal temp of 195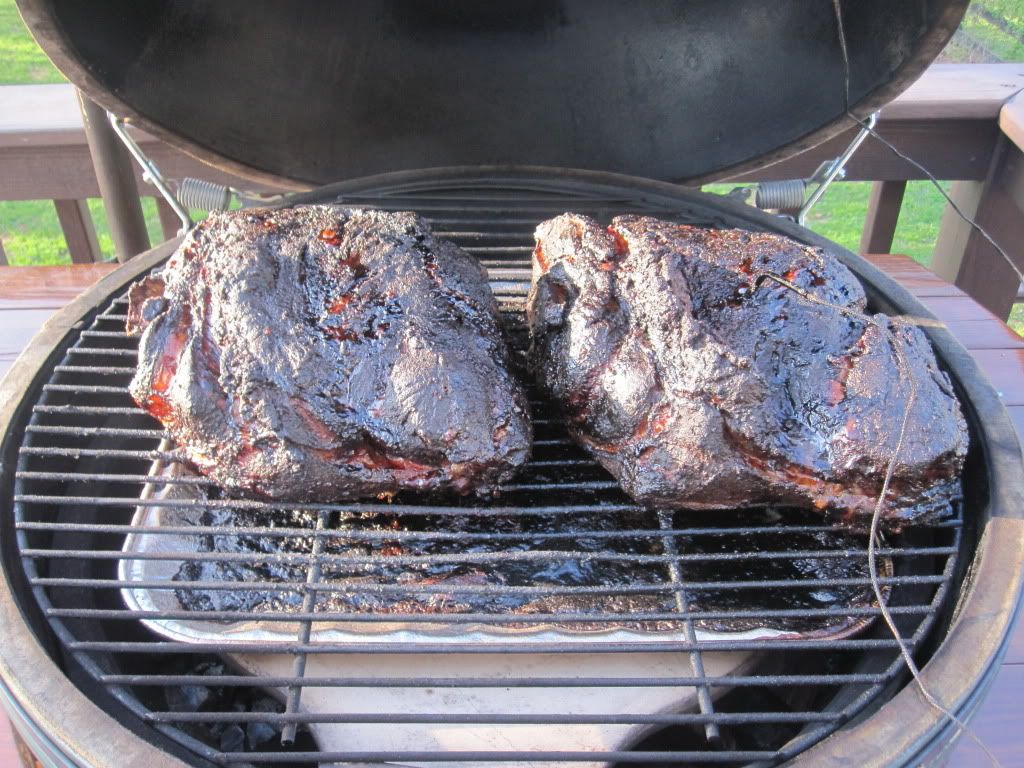 Pulled and ready for consumption.