Put a nice piece of rear on the egg last night around 6pm...the night before last I injected the butt witha brine an put my rub all over it...I let it rest for 24 hours and put it on the egg...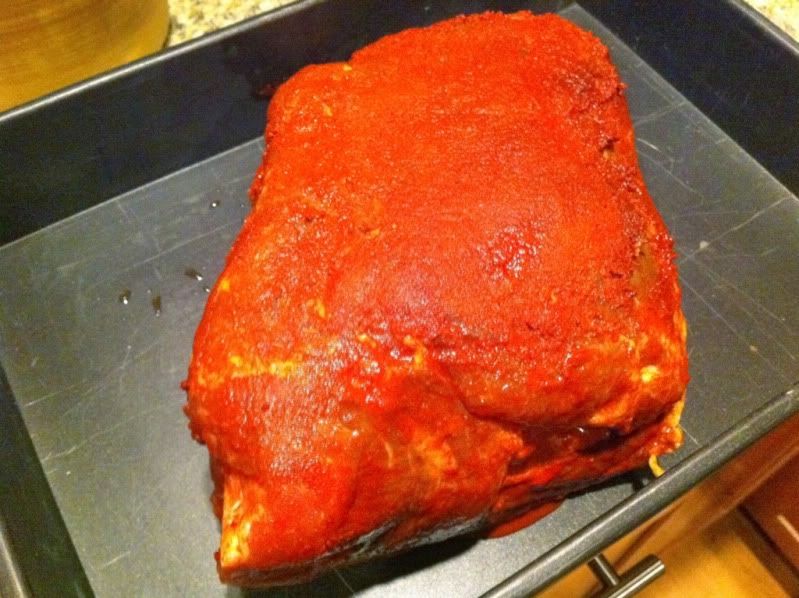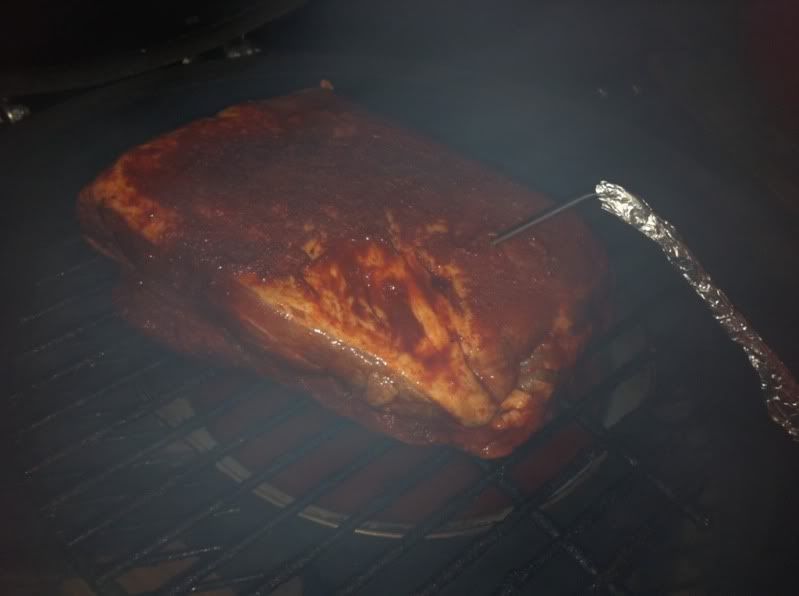 I used 2 large chunks of apple wood and 4 pieces of unfinished floor that is white oak.....
Smoked it low and slow at 225-250 for 13 hours...
I then wrapped it in suran wrap and foil..I first gave it a splash of the injection...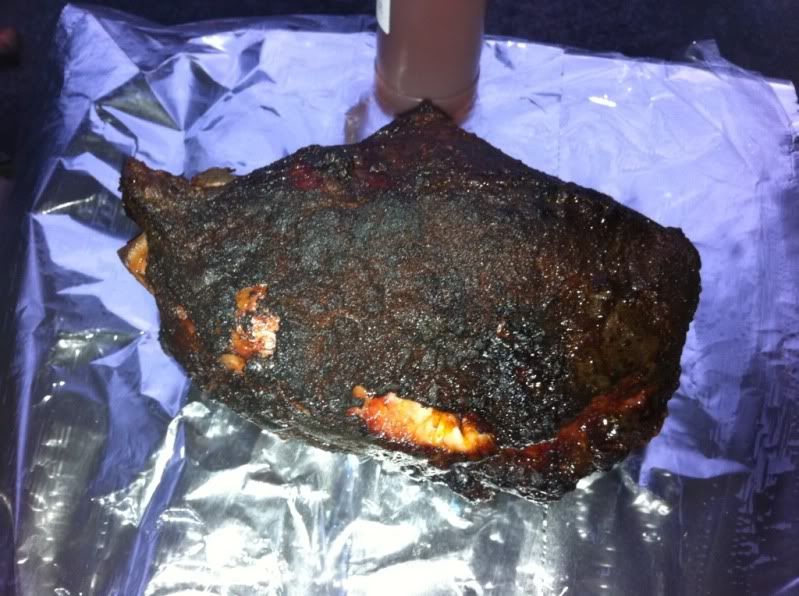 Couple hours resting in the oven it was shred time...