So i don't even know why people put "pic heavy" in their titles but everybody else does it and I don't have issues with conforming. Is it to tell people there's a bunch of pics in the post so they'll read it, or is it to warn people that don't like pics that they should skip over it? whatever.
i know, i know, it's not that big a cook compared to what the big boys do on here, but it's the biggest solo cook I have ever done. and considering that less than 3 yrs ago i was having my wife do all the grilling on a rusty gas grill we got years ago as a wedding present, i thought it was post worthy.
The husband of one of our close friends at church died after a long battle with various illnesses exactly one year ago. Being the huge bbq fan that he was, his wife asked if I would cook for an impromptu family reunion that she had planned for the first anniversary of his death. I had never cooked for more than 8-10 before and was a little nervous but I love this family and wouldn't have thought of turning it down. (Tom was also a huge Auburn fan. Thankfully I wasn't asked to deliver the meat in orange/blue.) So here goes:
40 lbs of pork going on the large the night before: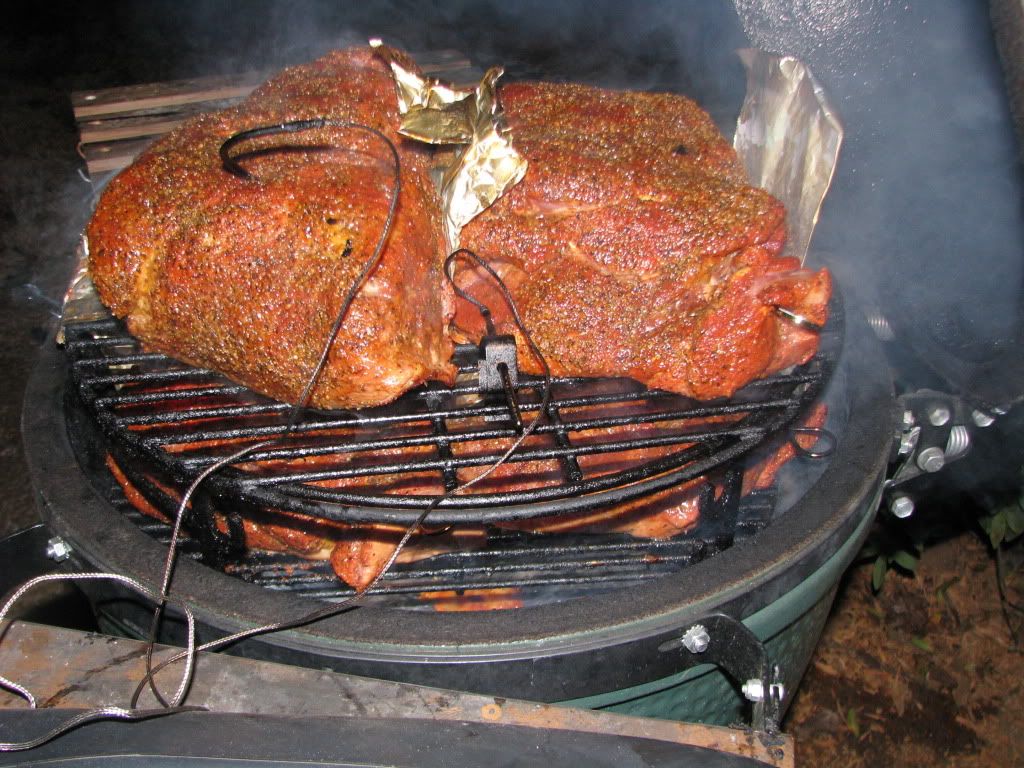 took the butts off sometime saturday morning for a rest and put 50 or so chicken thighs on the large and medium.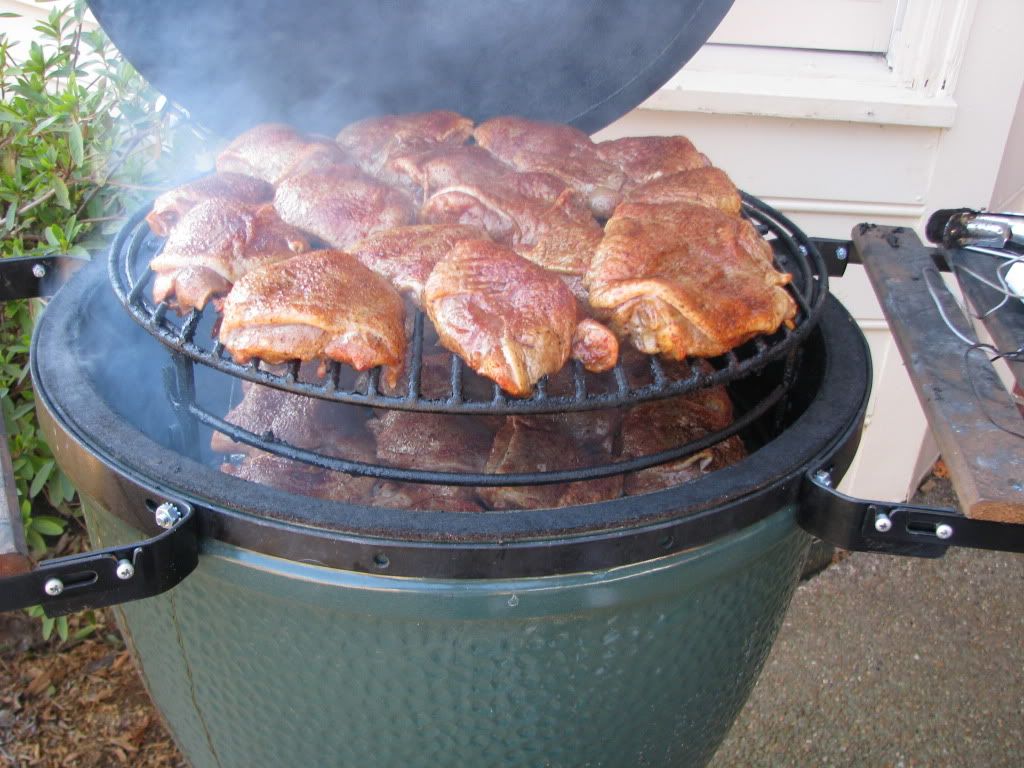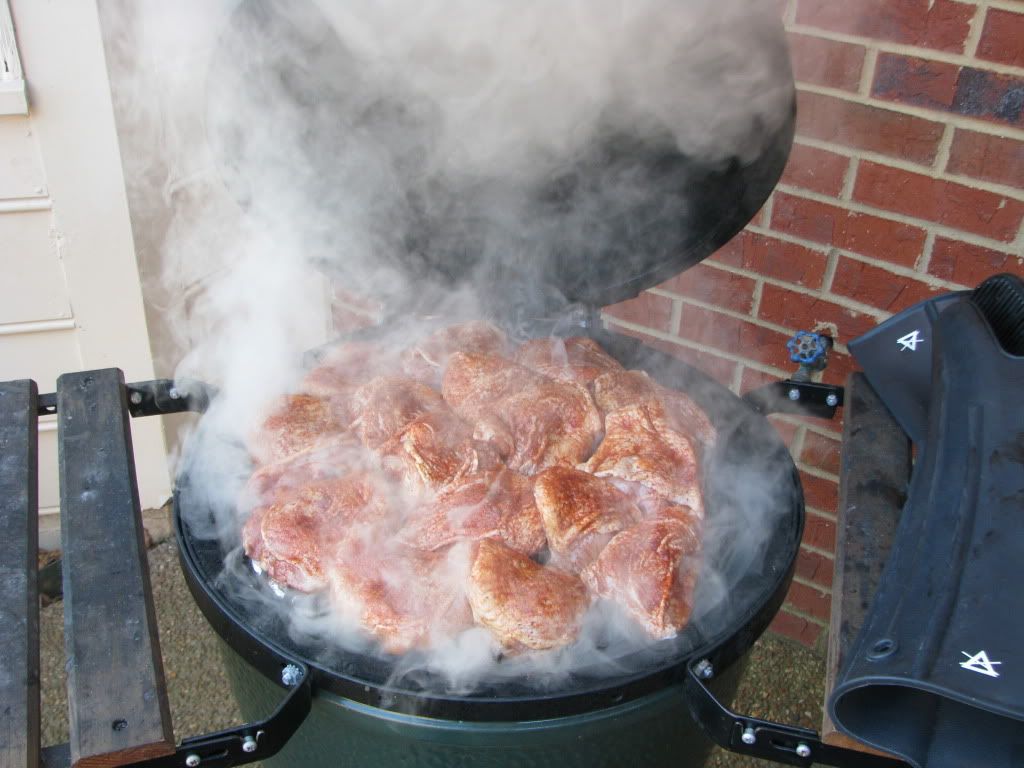 quick pic of my "help". wife and jack (neighbor and friend that I have cooked in a couple bbq comps with)
pulled the chicken, dunked in a glaze (just some thinned bbq sauce and stuff) and back on for a few minutes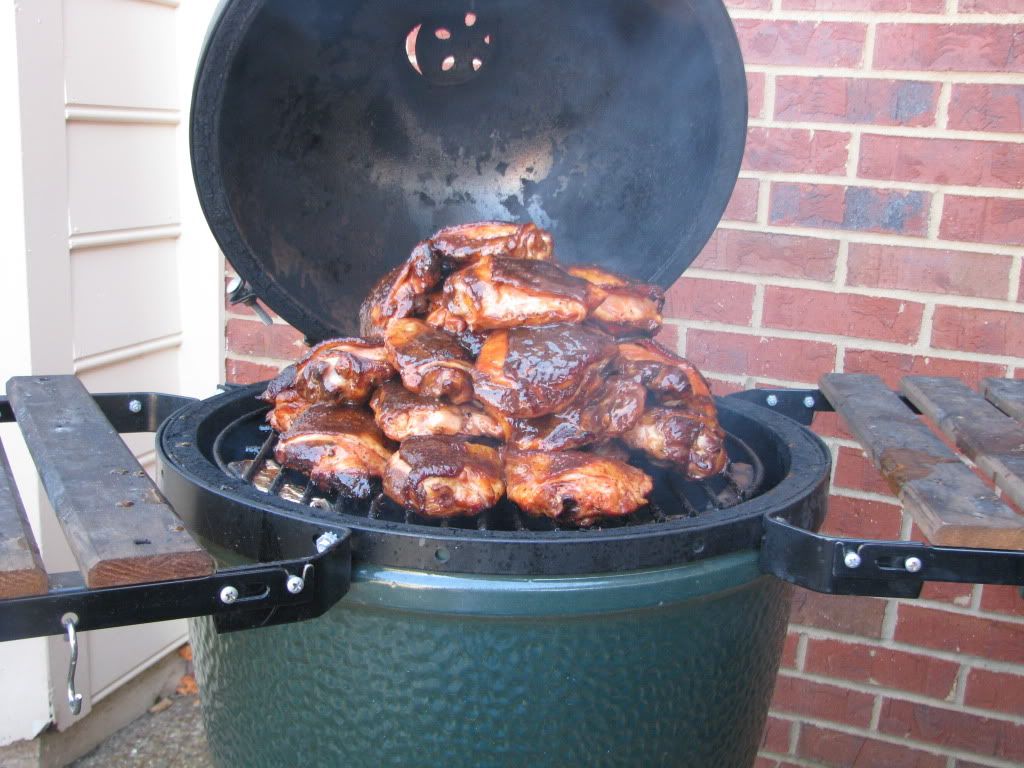 the chaos of pulling all of the butts with time expiring proved too much for the little guy:
here are the only finished pics that I have (stolen from Dana's facebook page)