Went to Bass Pro Saturday and bought a new 8" cast iron skillet. Wanted the 10" but was sold out. Oh well I will just go back and get that 10" as well. Decided to try this recipe I got off Food Network, Alex's Day Off, on the Egg. Did it this Sunday afternoon before the snow came in to GA.
Wet & Dry Ingredients Ready to Mix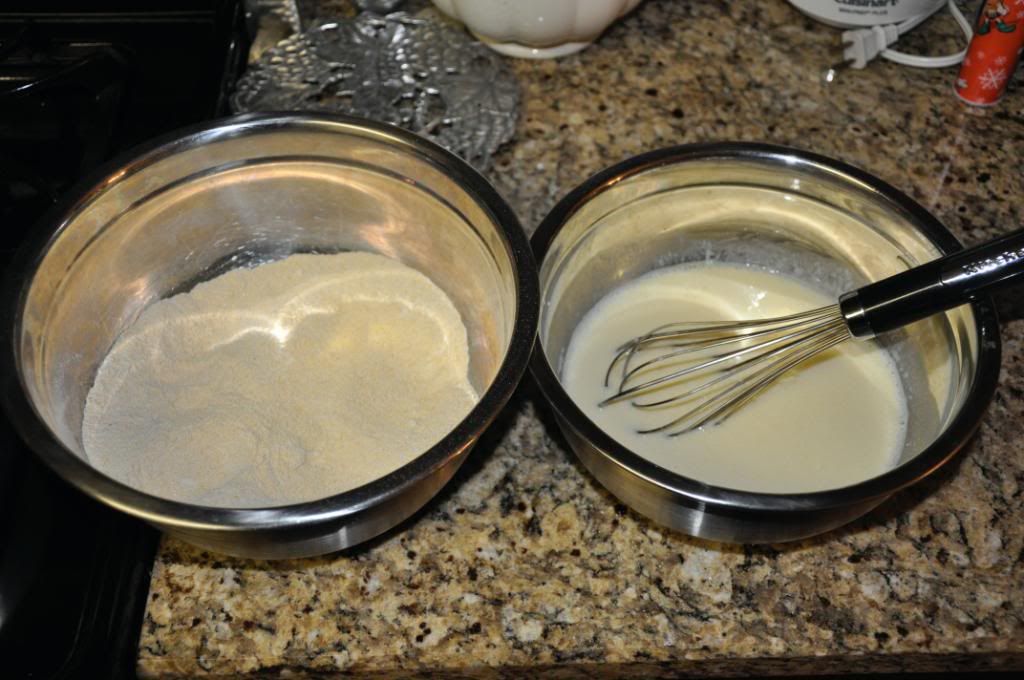 Skillet warming with the LBGE.
Done After 30 minutes at 400. Took a little longer since it was hard to get the egg to 425 in the cold with plate setter in. Next time may just do it direct on raised grid.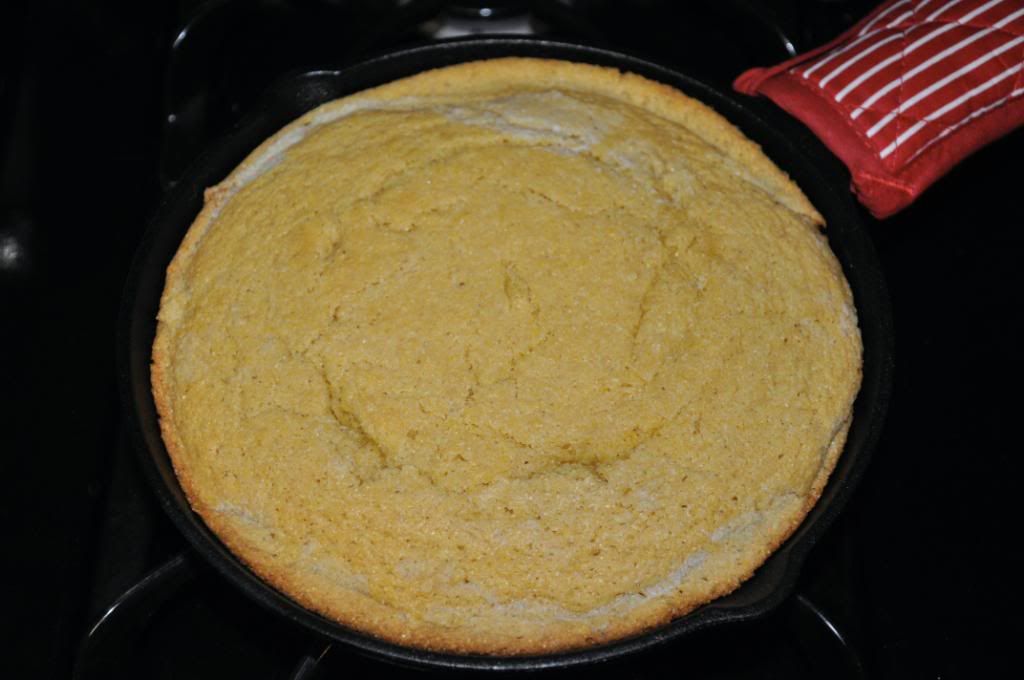 Nice and brown, slid right out of the pan!
Good thing I got done when I did! The snow started to fall 30 minutes after I finished. In the morning the egg looked like this!