I went to my brothers for dinner last night, and my niece wanted to help with cooking so she put on her apron~
Sunset from the dock....I drive my 9 ft. wide boat into this channel, it's a little tough not to hit stuff going no wake speed...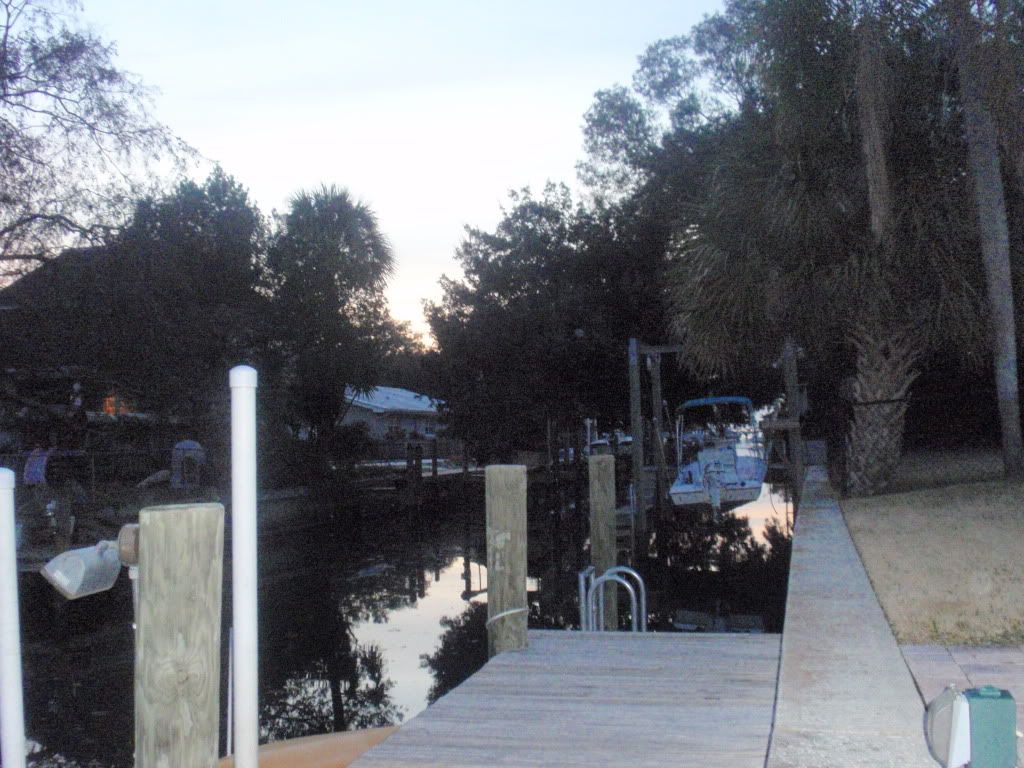 First things first, shrimp and pesto flatbread: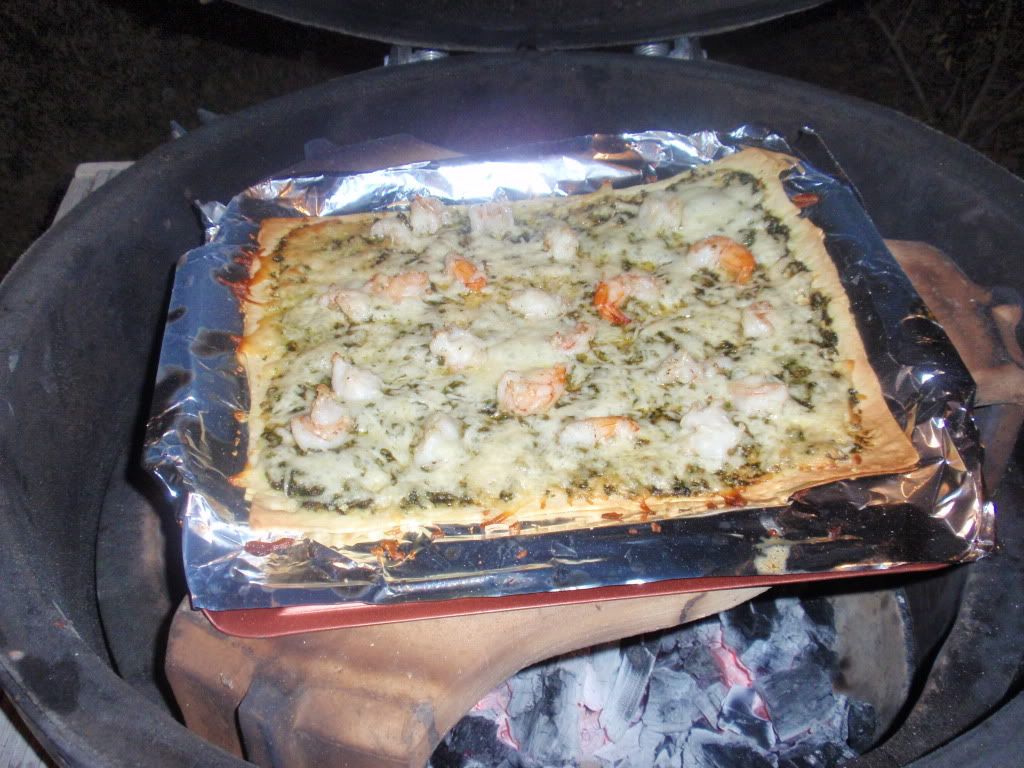 My brother drinking his scotch with the fire gloves on: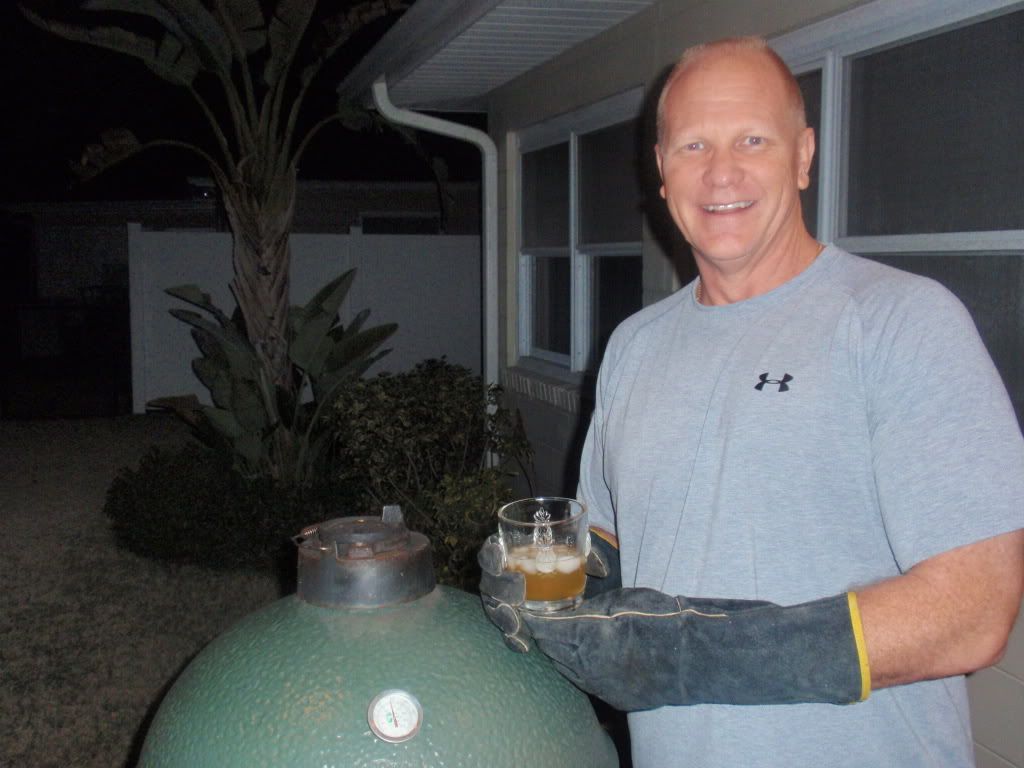 The second one, this one got more crispy - they both were gone in 2 minutes!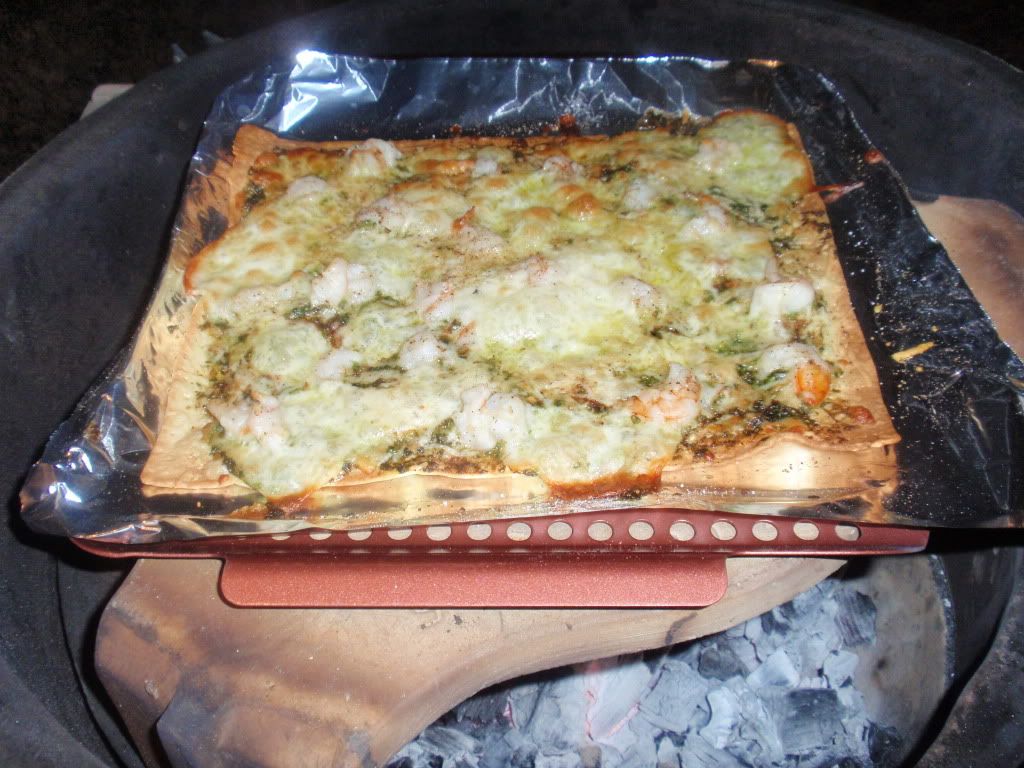 My adorable niece made us napkins rings with our names on them -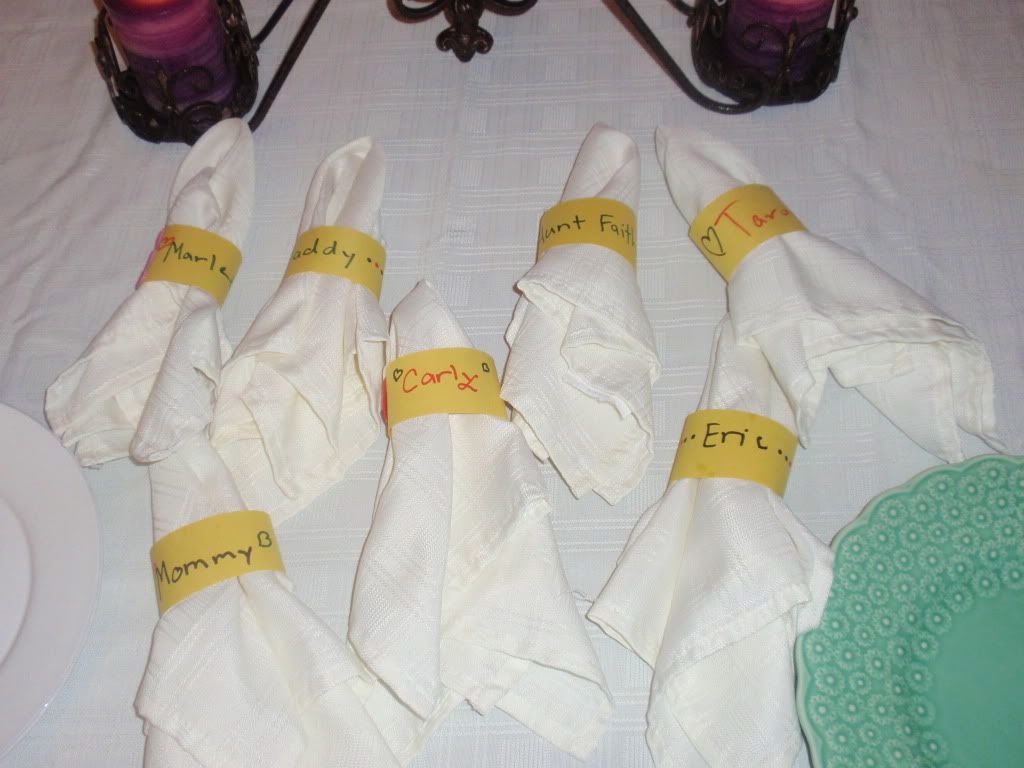 I brought over the food savered italian beef so they could taste it. They loved it.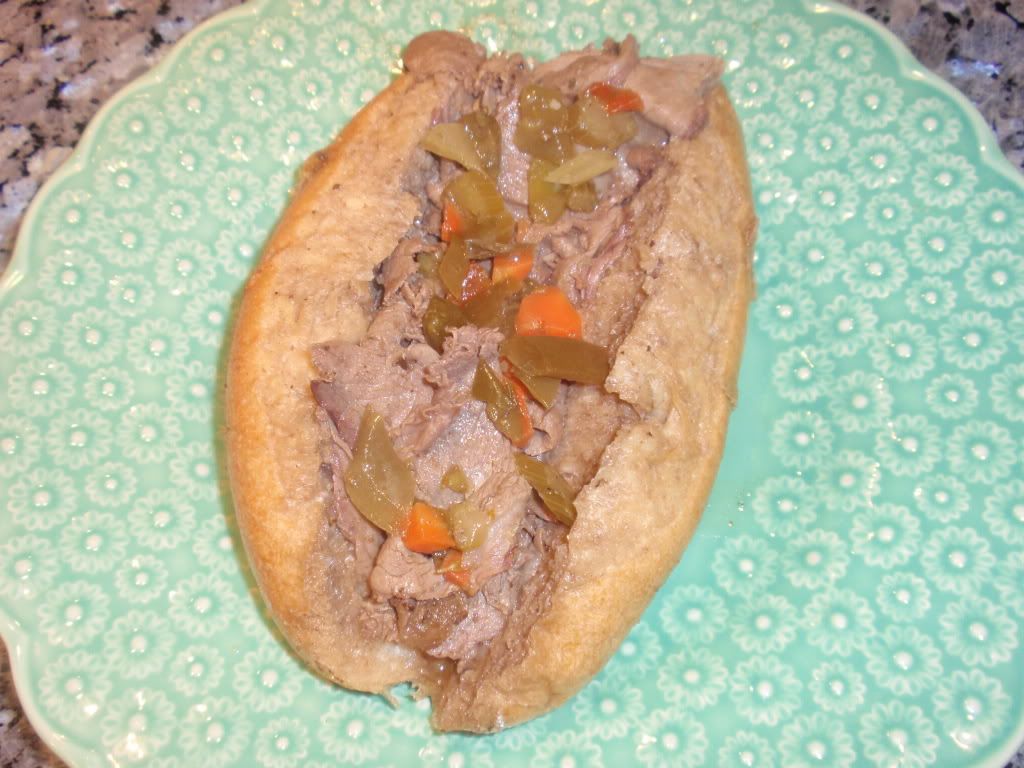 We cranked the egg up to 550 and threw on a sirloin that my brother had seasoned with his secret rub:
Sliced:
The card my niece made for me - boy, is she a busy girl!
Way too much food and too much fun. Even the disinterested teenagers had fun as well.
Happily egging on my original large BGE since 1996... now the owner of 6 eggs. Call me crazy, everyone else does!

3 Large, 2 Smalls, 1 well-used Mini