I have been making some low sodium flavor brine's lately. Well today being no exception I took;
1 quart of water
3 Tablespoons of kosher salt
2 Tablespoons of dark brown sugar
1/2 Tablespoon of La Hossa
and about 4 pinches of RichardFl Holy Smokin Chipotle.
I heated this up in a pot on the stove top until the stuff dissolved as much as it was going to then I let it cool off.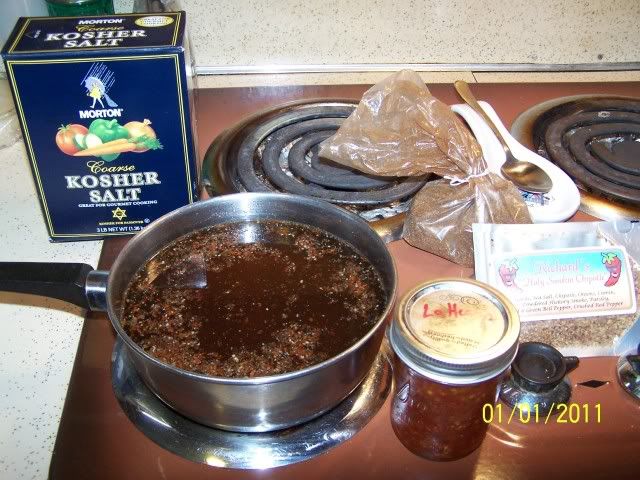 I purchased two chickens weighing less than 2.5 pounds each and spatchcock and cut in half. I got out my quick marinating dish from Foodsaver and did one chick at a time covering them with the flavor brine I made up.
Forty minutes later I had the chicks brined and the egg stabilized at 400F dome. I set up the AR with the extender and rectangle grid all this so the chicken can cook up high in the dome direct.
When the cook was about done I broke out Grandpas Grub's Chipotle Jalapeno home made jelly and heated some in a pot on the stove then glazed one of the chickens for the last 15 minutes.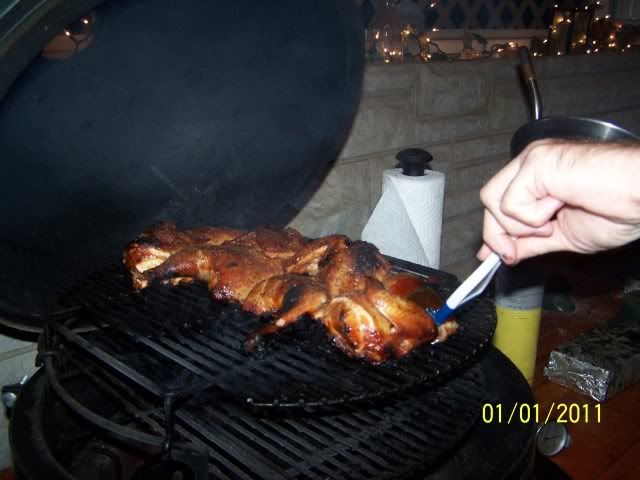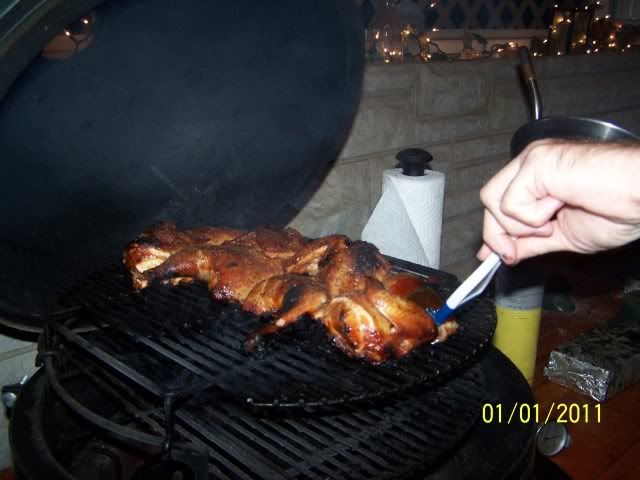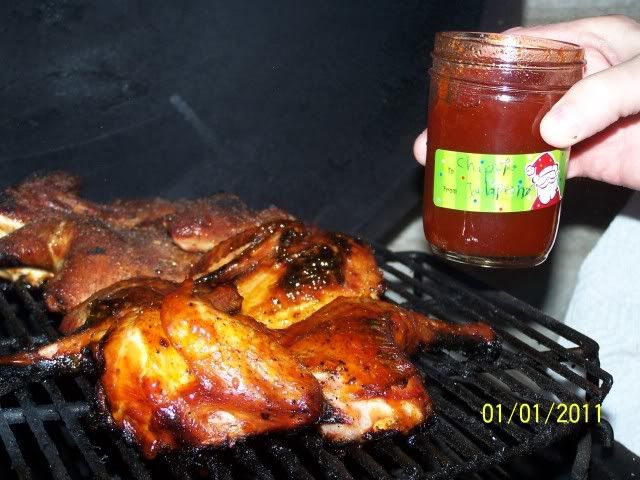 Here they are off the egg.
Here is my plate. We had Cindys home made potato salad and some store bought beans and elbow salad.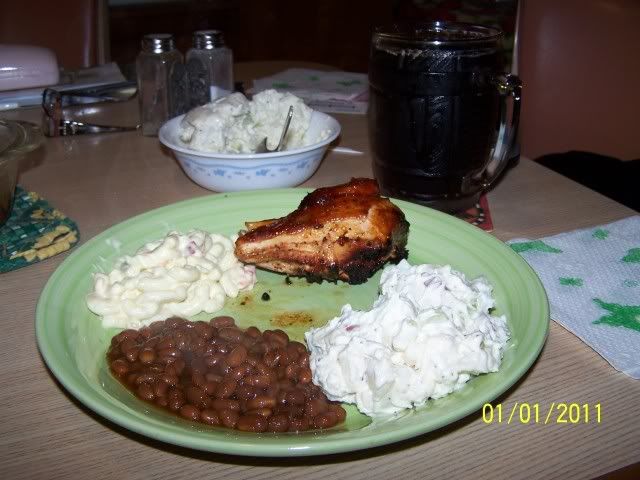 Now the main reason I did this is because I cook my chicks until the dark meat gets to 200F-205F internal and while the dark meat gets (in my opinion)good and done and the skin gets nice and crispy. The breast looses out and is dry but, not this time because of the brine the breasts were nice and juicy and flavorfull.
The inside of the chicken took on the la hossa and the chipotle rub. The out side took on the chipotle jalapeno glaze. I also, rubbed the chicken with some of Dr.BBQ's home made sweet rub. All the flavor combinations come together very nicely. Thanks guys for all that you have done for me. Tim
You know for me I love chicken and this will be a do over from now on. :P