A few minutes ago my killer security Westie went ballistic so I came running to do mortal combat with whatever intruder I might find.
Well, there was no intruder but this ugly young possum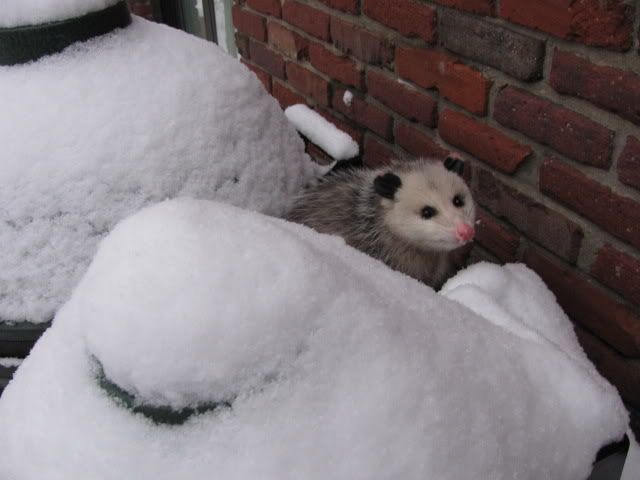 All the yelling and waving my arms just made it bare it's sharp teeth at me:
So I grabbed a snow shovel and that scared it just enough to slip off the back of my eggs and get half way wedged between the table and wall. Some poking with the shovel got it free and it waddled off the deck!
L, M, S, & Mini
And oh yes...also a 17" BlackStone gas fired griddle!
Ron
Dunlap, IL
Re- gasketing AMERICA one yard at a time!