Now that most of my critiques are sleeping, I will post my FROSTY'S Madman Chili pics. Frosty 'cause it is supposed to get into the mid 20's this evening, madman 'cause I got to be one for staying up this late and going outside every hour or so for the last five hours to stir and add more to the cauldron, for a pot of chili. Just turned the BGE off and will let the pot simmer all night long. Tasted good on some jasmine rice last hour.
THE BASICS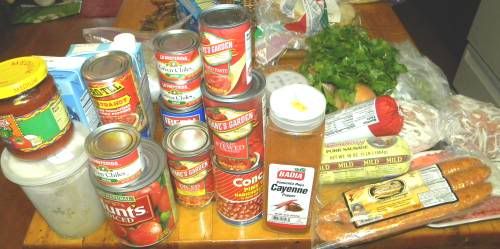 AT THE ALTER BEFORE THE SACRIFICE
ON THE BGE READY TO COOK
AFTER 4 HOURS AT 200F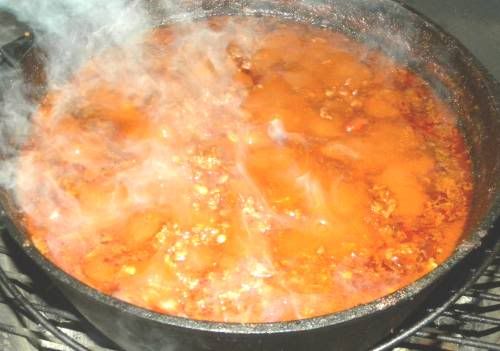 JUST ADDED CILANTRO, BEER AND BUTTER STICK AND SHUT DOWN BGE FOR EVENING LEAVING THE POT ON.