Supper was Served earlier but I had an interruption before I could post it!
Sweet taters topped with p-cons
Bush's Black bean Fiesta outta a can.They shoulda stuck with ORIGINAL! Dance with the one what brung ya!!!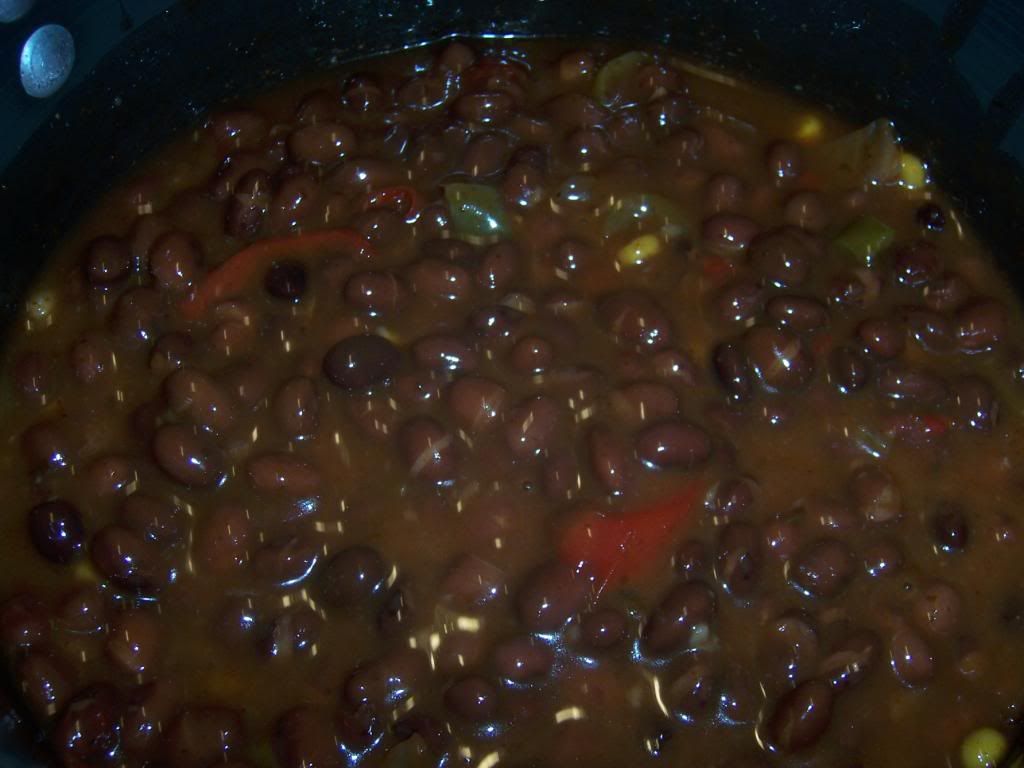 Deboned thighs gettin happy in a chipolte/lime marinade.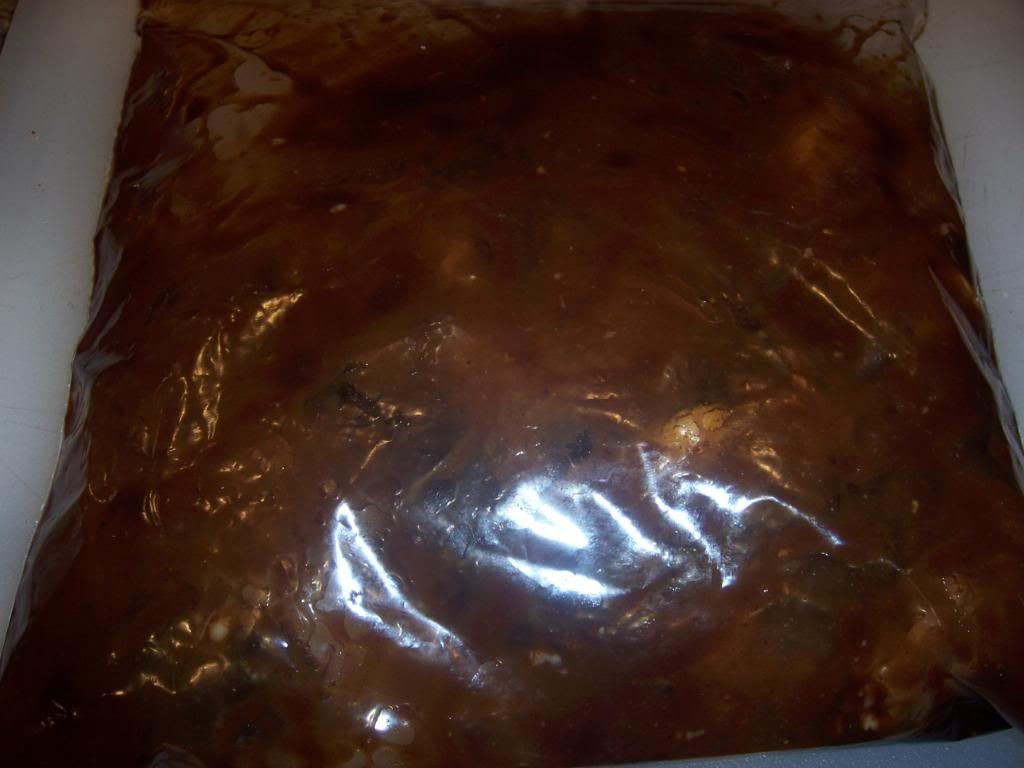 Asaigo ciabatta,oiled and toasted.
Skin side down the whole time.375 raised direct.
Plated.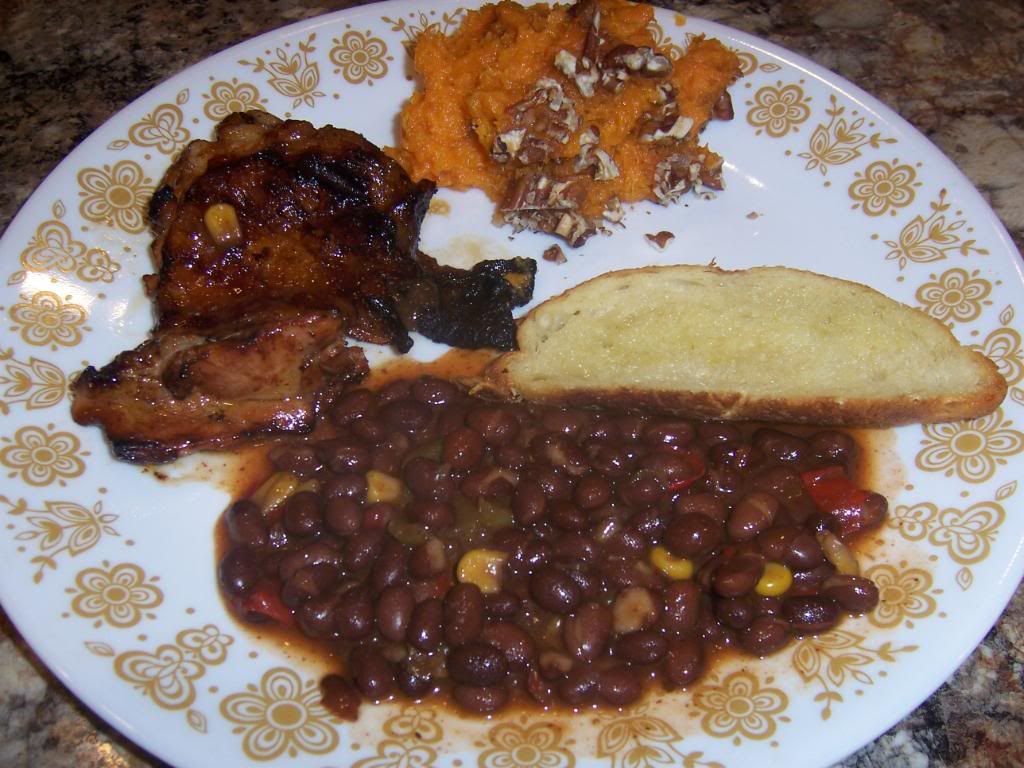 I like 400-450 better but I almost ran outta lump!