I was a little nervous about cooking for the first time on my new BGE, even though I have done tons of research on it and lurked here on the forum for awhile. Still, I didn't want to throw an expensive piece of meat on there, but I also didn't want to do something fast like burgers or chicken breasts. I guess I wanted to play around and see how the temperature worked, how long it would take to recover from opening the lid, how long it would take to raise and lower the temp. I digress.
Anwyay, I decided to go with chicken thighs. In my opinion the second best part of the bird after wings. Nothing fancy. 6 thighs, 3 with Dizzy Dust (first time trying it) and 3 with John Henry's Cilantro and Lime.
Here they are on the BGE. I started them off around 350 with the placesetter and used Central Market's Mesquite Lump and some hickory and mesquite chips thrown in for smoke.
It was chilly enough that we had a little fire going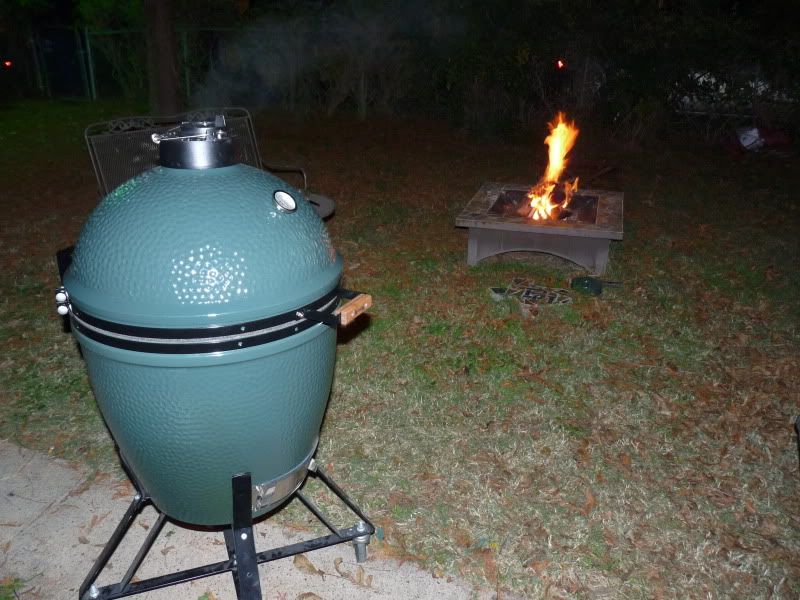 Here's a pic of the finished chicken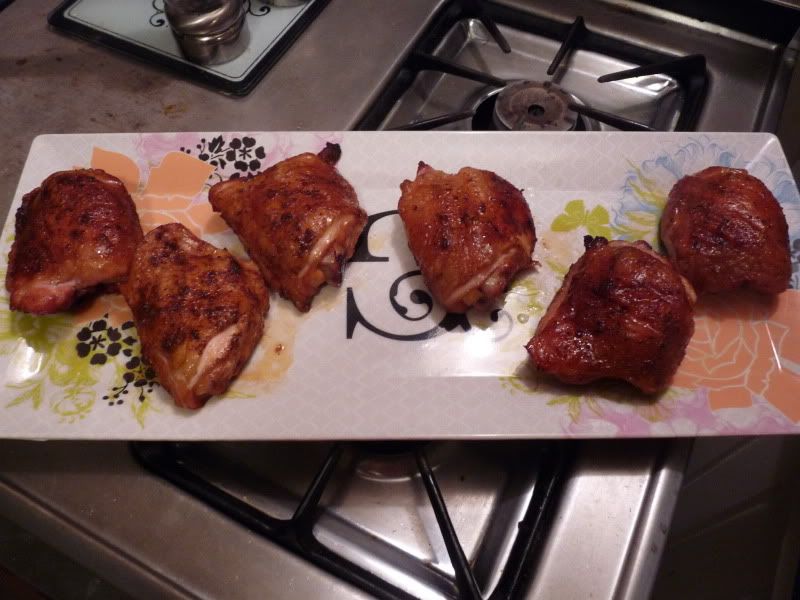 And now it's the wife's turn to step up to the BGE. She said she wanted to learn it along with me and has already expressed an interest in doing casseroles and mac and cheese and other stuff. Last night, she started simple with creamed spinach.
Melting butter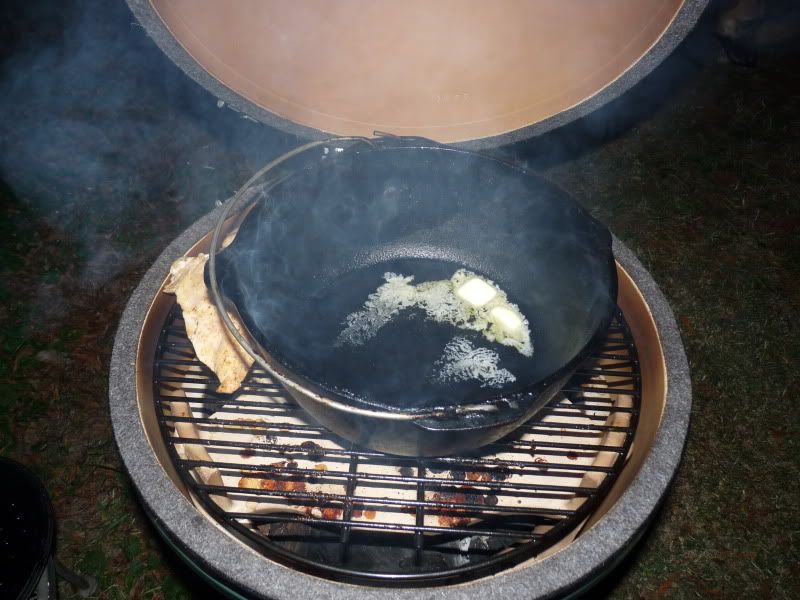 Stacie posing for the camera
Stir stir stir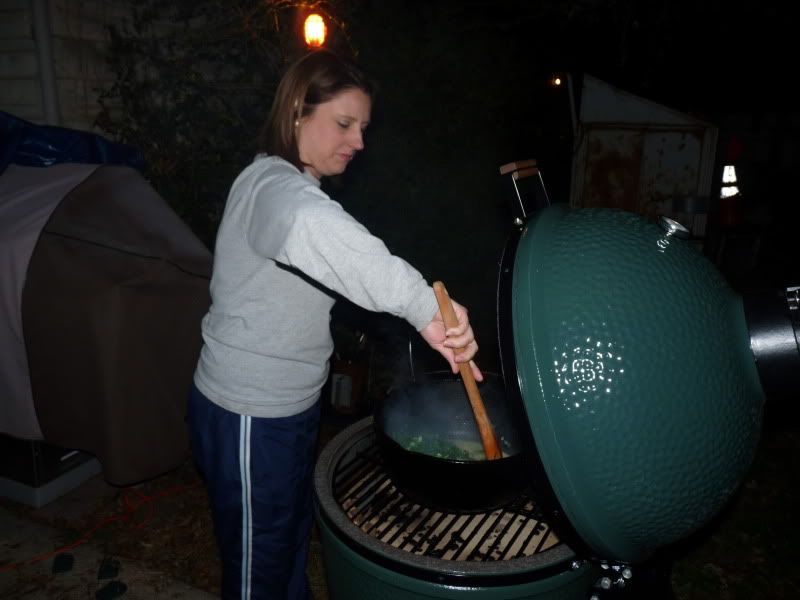 Not the greatest plated pic in the world, but I was hungry and didn't care anymore.
I can't tell you how good that chicken was. I've been grilling and smoking for almost 13 years and those were probably the best thighs I have ever done. The skin was nice and crispy, the meat was so unbelievable juicy and had a nice pink color from the smoke. Oh, it was to die for. I almost want to run and grab the leftovers I packed for lunch. And Stacie's creamed spinach was really good. I don't even like spinach and I went back for seconds.
And the BGE was great. It held right around 350 the whole time. Didn't have to adjust the vents at all. It recovered quickly when the lid was open. It didn't take long to ramp up the temp for Stacie to do her spinach. I think we did it around 500deg.
The only complaint I had was the Central Market Lump Charcoal. Not sure if I will buy it again. It popped and sent a lot of sparks out. Not happy about that.
Man, I wish I could leave work and go cook something else right now.
Rowlett, Texas
Griffin's Grub or you can find me on Facebook
The Supreme Potentate, Sovereign Commander and Sultan of Wings