Well I had to work both Thanksgiving eve and Thanksgiving nite. What do you do?
Have Small will travel! :woohoo: But first a little salmon on adder wood plank with DP's Raging River and butterfly chop for the wife.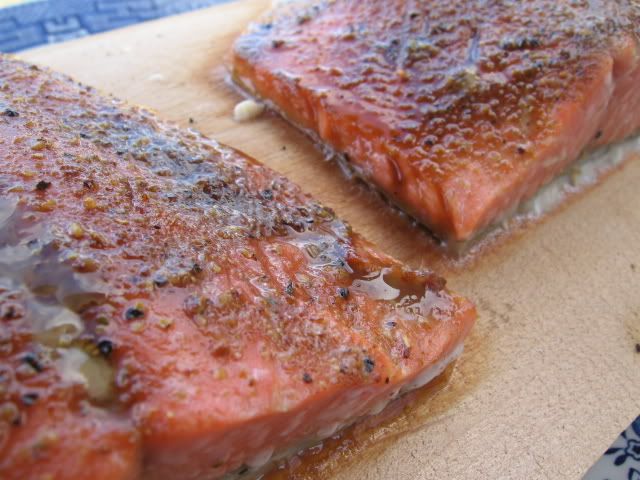 Plated with some fresh assparagas.
And of course Jake all ways approve as long as its not chicken!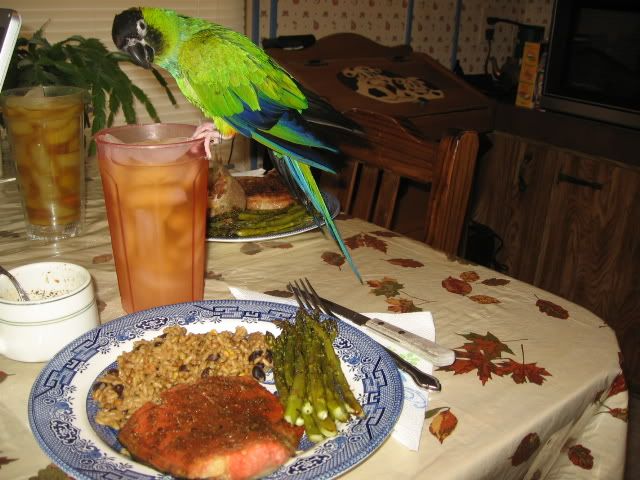 Now for my Thanksgiving nite meal. I work with 3 guys on my shift and no one I cook for goes hungry. Being a chemical plant and a bunch of men work there and the company just came out of chapter 11 and we can't afford cleaning service the place is pretty nasty. I did not want to do any prep work out there so settled on pork tinderloin I wasked and precut a pocket the length of each loin leaving the ends alone. Made a Ziplock "Flavor packet" with La Hossa, sea salt, cracked pepper, a little EVOO and some DP's Swamp Venium. When it cme time to cook just cut the end off of Ziplock and spread across the loin like cake deceration. Next I did up some chicken thighs I deboned and added a rub of sea salt, cracked pepper,ginger,cumman,garlic powder with a fresh sage leaf in each one.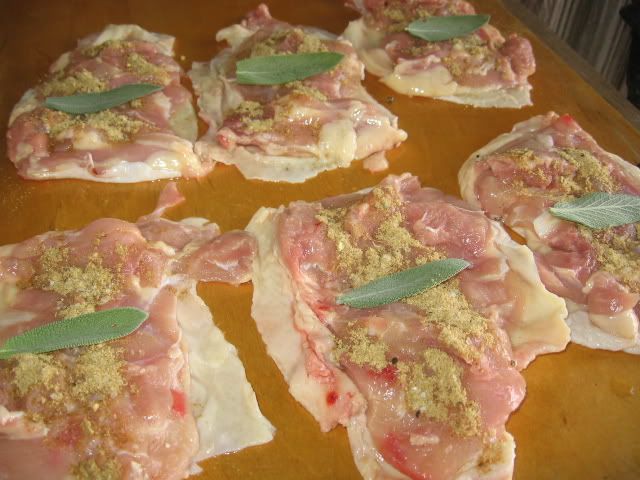 Rolled and tyed with cotton string.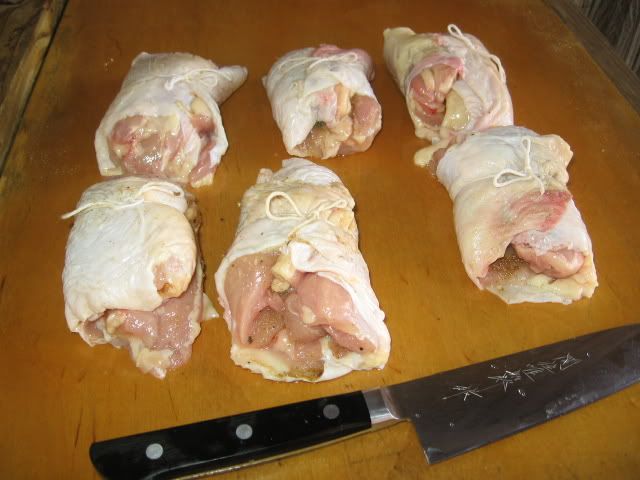 Next was some 20-25 count shrimps I cleaned and tossed in Ziplock with sea salt, cracked pepper, pepreka, oragino, and a little Swamp Venium. Evoo to coat them all. And last was assparagas spears I made trellises of using tooth picks with EVOO brushed on them, salt, pepper and a dusting of Raising the Stakes. Wrapped in foil and put in Ziplock so that all was ready to just toss on.
Our control room and smoking area is on the 3ed floor. Used a 5 ton hoist to get'er up. This is Kenny my friend and shift mate. Kenny had cancer 10 years ago and was told he was going to die. Kenny didn't die. 2 years ago he had a completly differant cancer. Kenny didn't die then eather. Kenny is cancer free now. Kenny doesn't need a special day to be "Thankfull"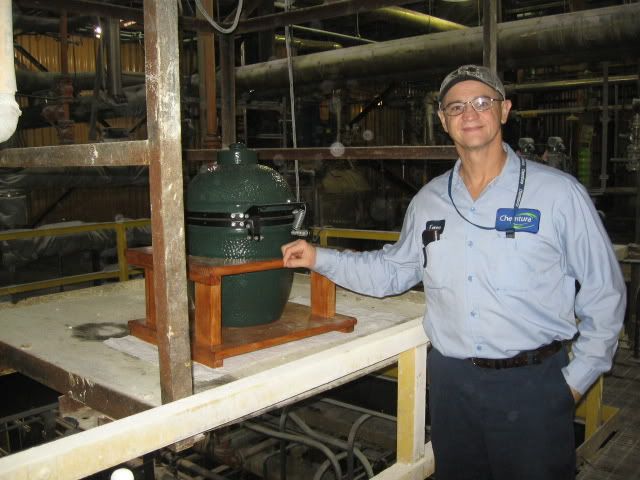 Next thing was to get the Egg out to the Smoking area and set up. Didn't want to have to bend over all night so got some'en to set it on which moved ti to just the right height.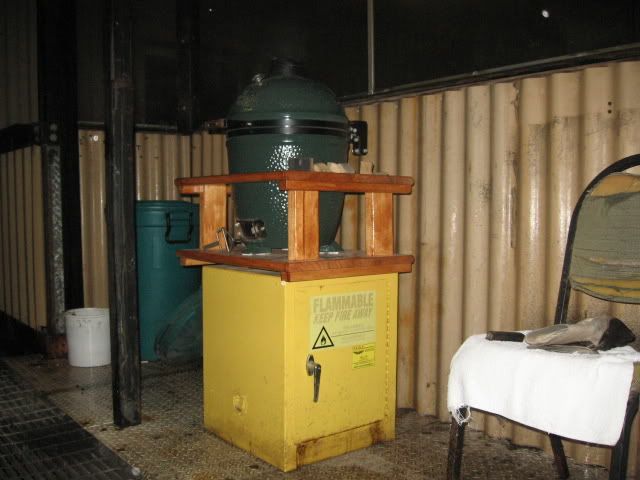 Everything really turned out great. Said a Thanksgiving prayer and really did have a good night if we couldn't be with our other familys.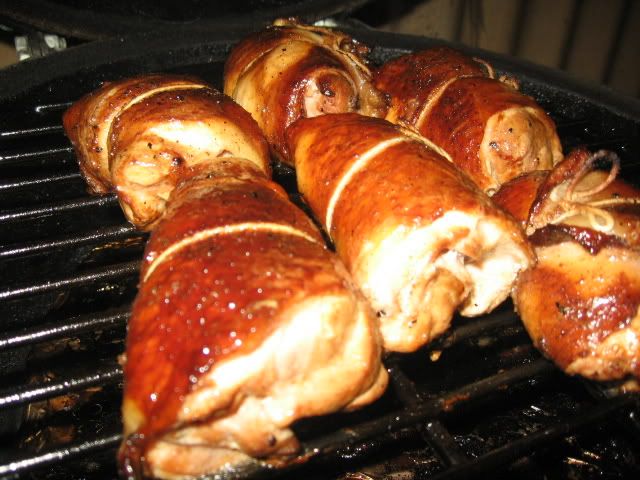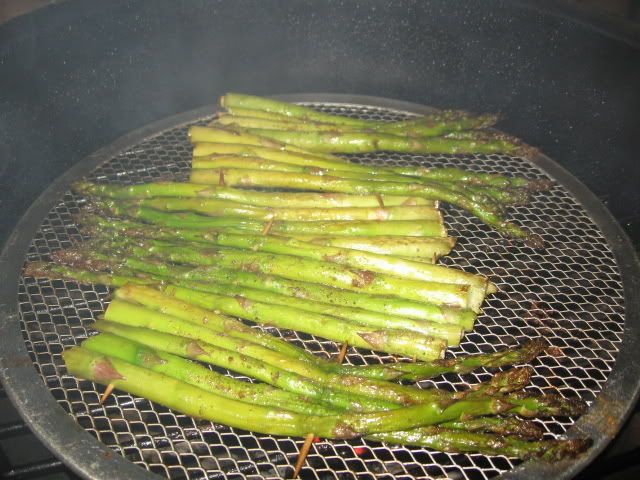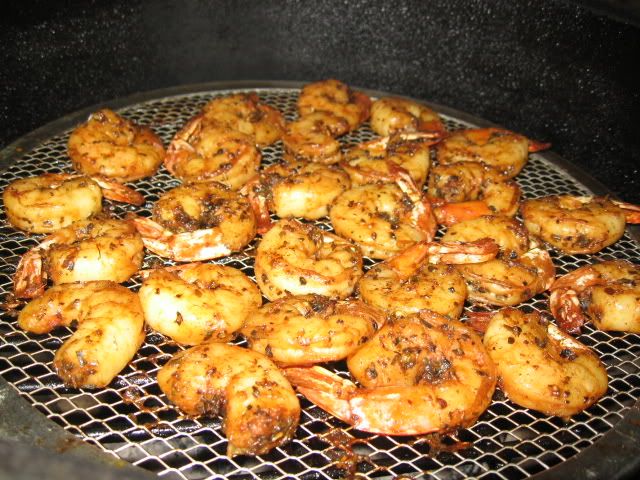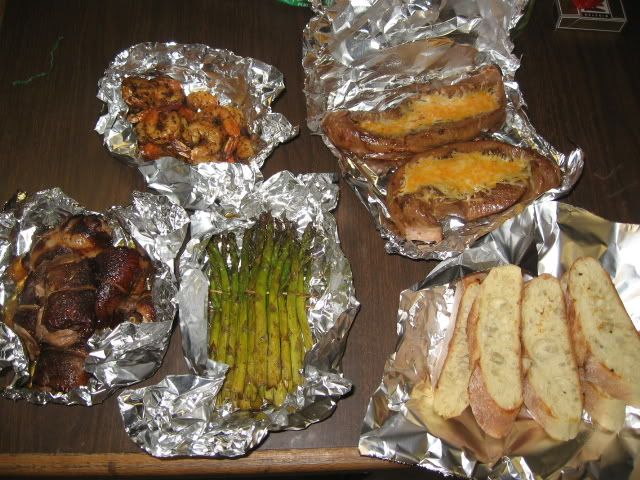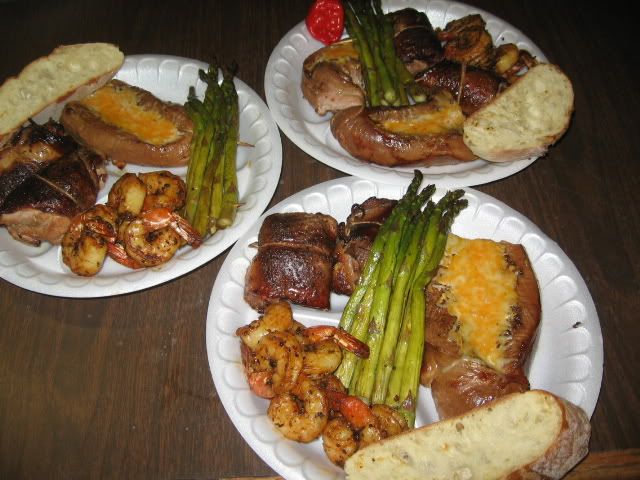 Got to get to bed. Worked off graveyards this morning and have to get back up at 3:30 to drive to Little Rock for training with Auron.