Morning All:
When EggHatter headed to the store this afternoon she asked if I thought I was up to cooking some salmon and sweet tator rounds...since she has been so good to me, I said of course. So with some help from her we had a very tasty dinner.
Here are the sweet tator rounds ready to go on the Small Egg...brushed with Olive Oil and a sprinkling of Pineapple Head...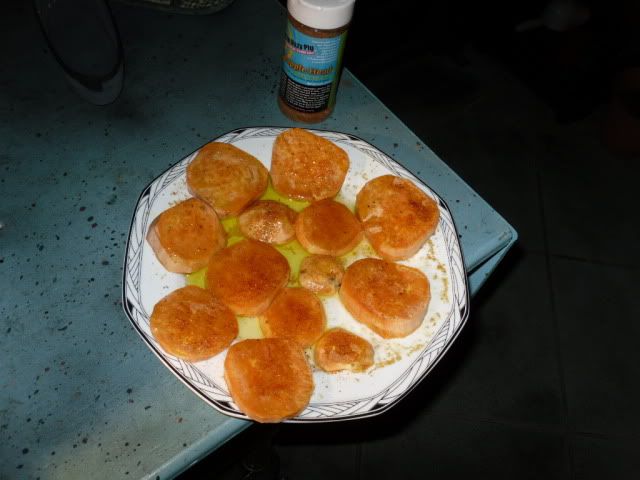 Put some butter on the well heated flat griddle, let it brown up slightly, then put the rounds on...here they are ready to come off after about 6 minutes and a couple of flips to make sure the carmelizing is working well...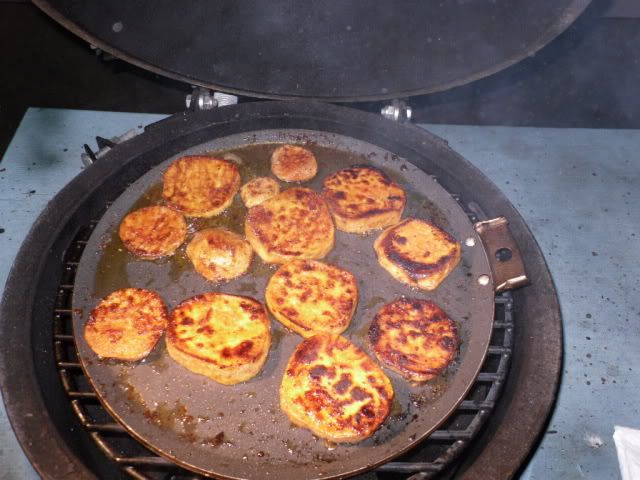 On the Mini Egg did a couple pieces of salmon...nothing fancy, just sprinkled with Pineapple Head and Raging River...right after putting them on...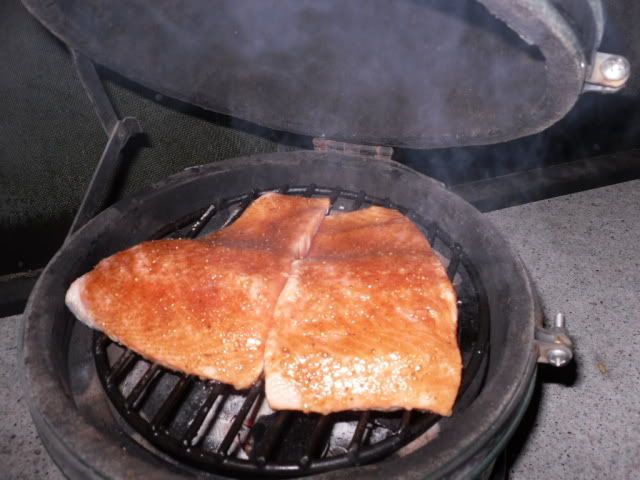 Dome temp was about 450 so it didn't take long for the salmon, flipped once to get the skin off, then flipped back over to finish...just about ready to come off...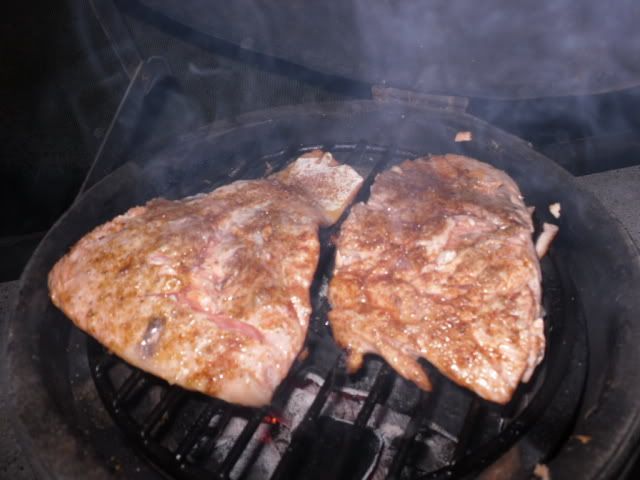 and my plate waiting for me to settle into the chair to eat...I haven't been eating real well, but did finish about half the salmon piece and all but one of the sweet tator rounds, plus some corn...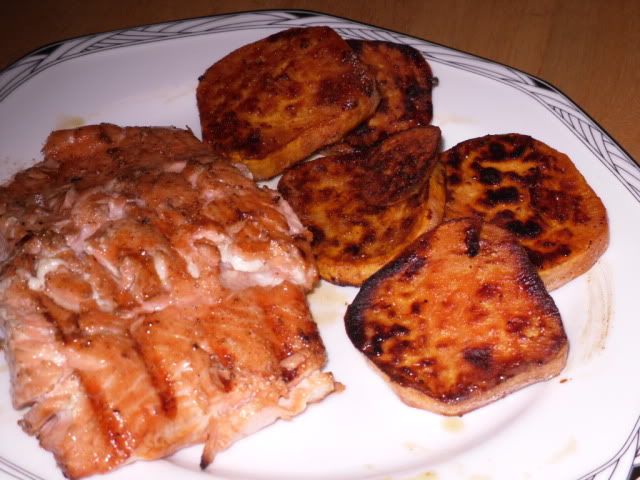 It is good to be up to using the Eggs again!