We picked up some huge ribeye steaks from Costco and also some great lookin scallops. Here is how it went...
The goods...
I wet marinaded them in Worcestershire, Red Wine Vinegar, Olive Oil, Salt, Pepper, and Garlic Powder for 1 hour per side in the fridge...
Then after 2 hours of that I pull them out and use a dry rub and then they sit for 2 hours on the counter to warm up...
While the egg is heating up I started prepping the Onion Rings. I use the Louisiana Shrimp Fry for the breading. It really is the best for rings. Milk and a couple of eggs, whisk and then add Onion slices. Refrigerate for an hour or so...
Steaks on...
Prepping the scallops...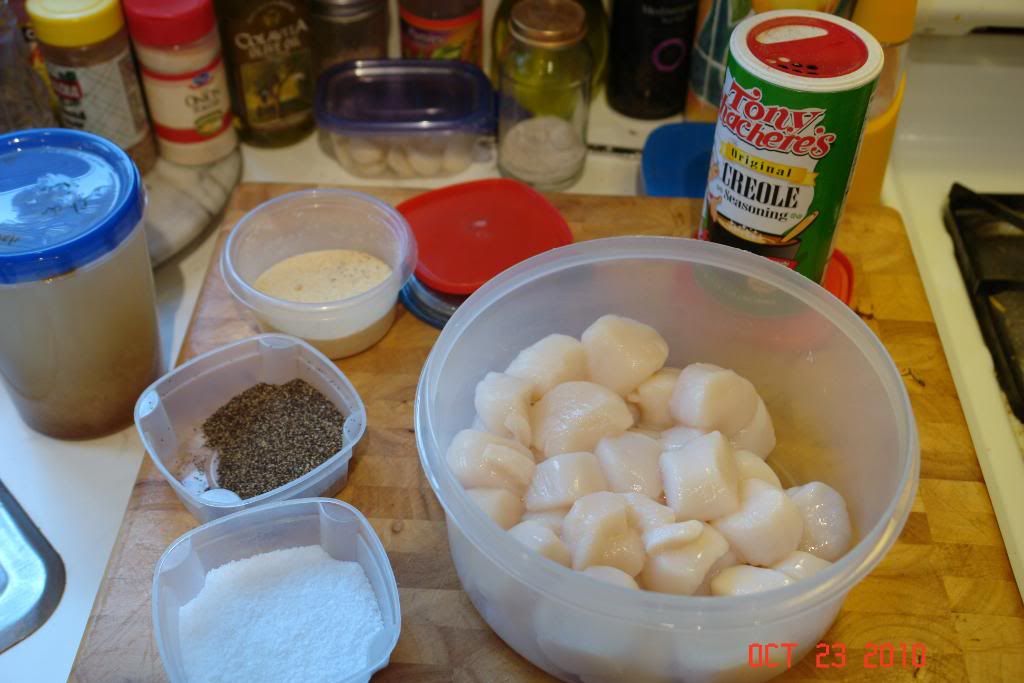 While the steaks are resting you can cook the scallops...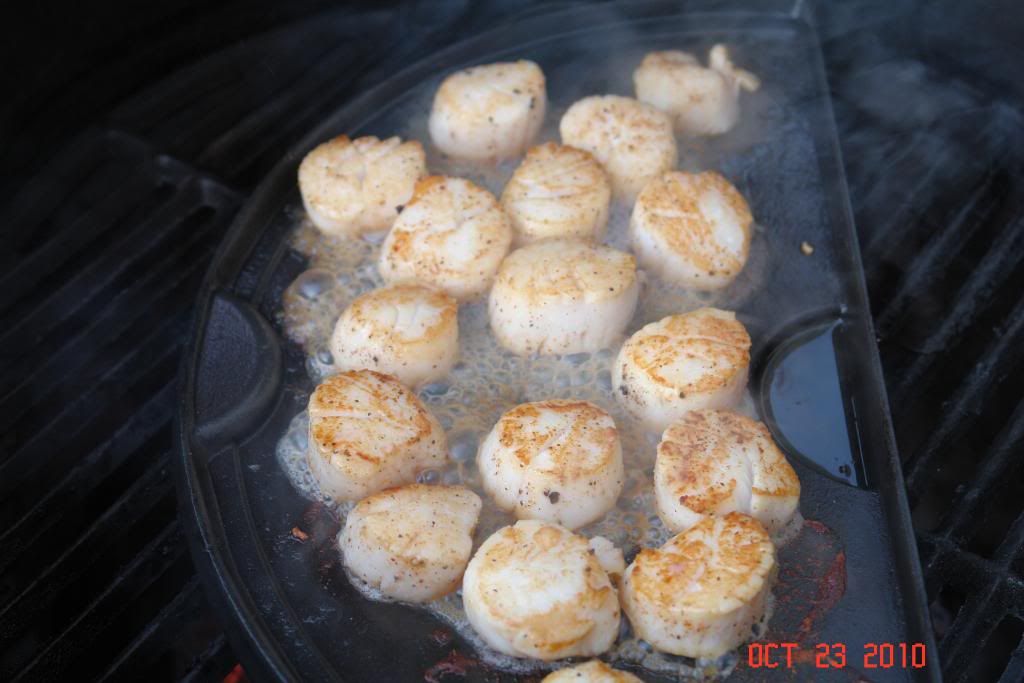 Frying the rings while everything is resting...
Plated and exhausted...
Everything was awesome. If Costco has those monster ribeye's again I highly suggest you pick some up. 2 of them fed four of us with some leftover steak. :woohoo:
Peace Out