Well if you can't get Eggfest in your home town, the next best thing is some BGE cooking on your own! Did pizza last night for the fam and had a picnic in the living room playing games.
Did the first more traditional. Sauce, turkey sausage, mushrooms, black olives and shredded mozzarella. Brushed the crust with EVO and sprinkled with garlic powder, parmesan cheese and pizza seasoning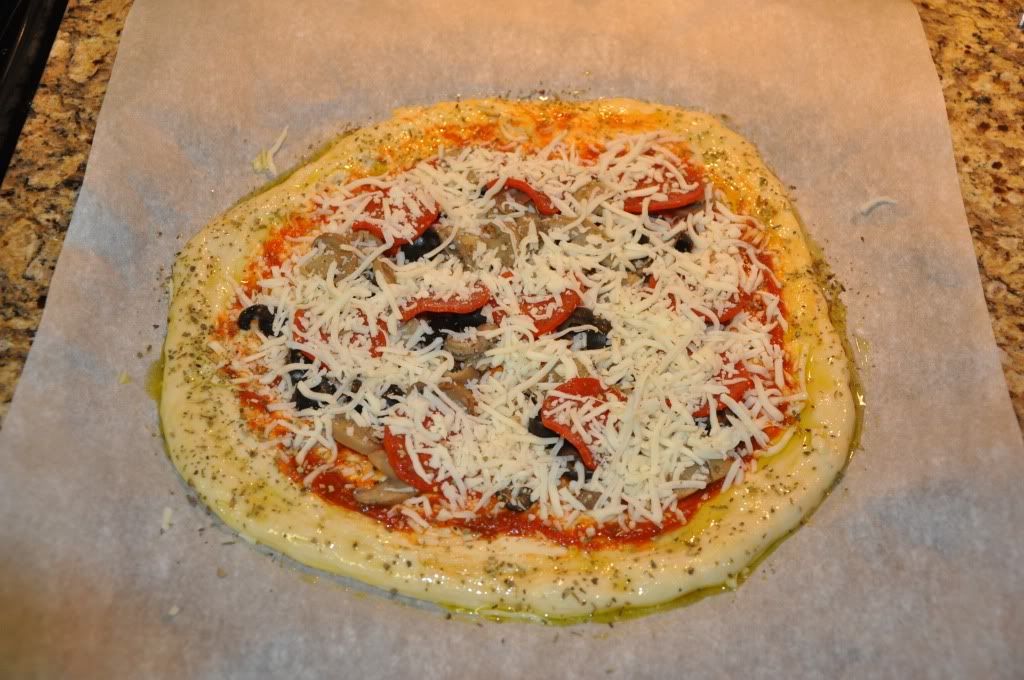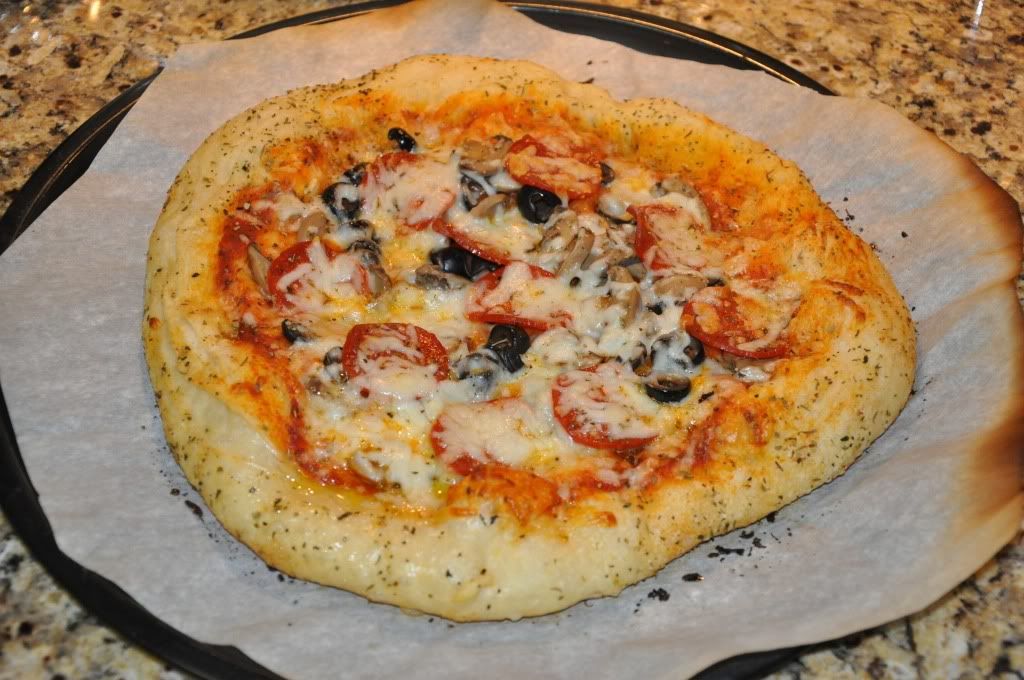 Did the second a little different.
Got the dough rolled out and brushed with EVO and sprinkled with garlic and pizza seasoning.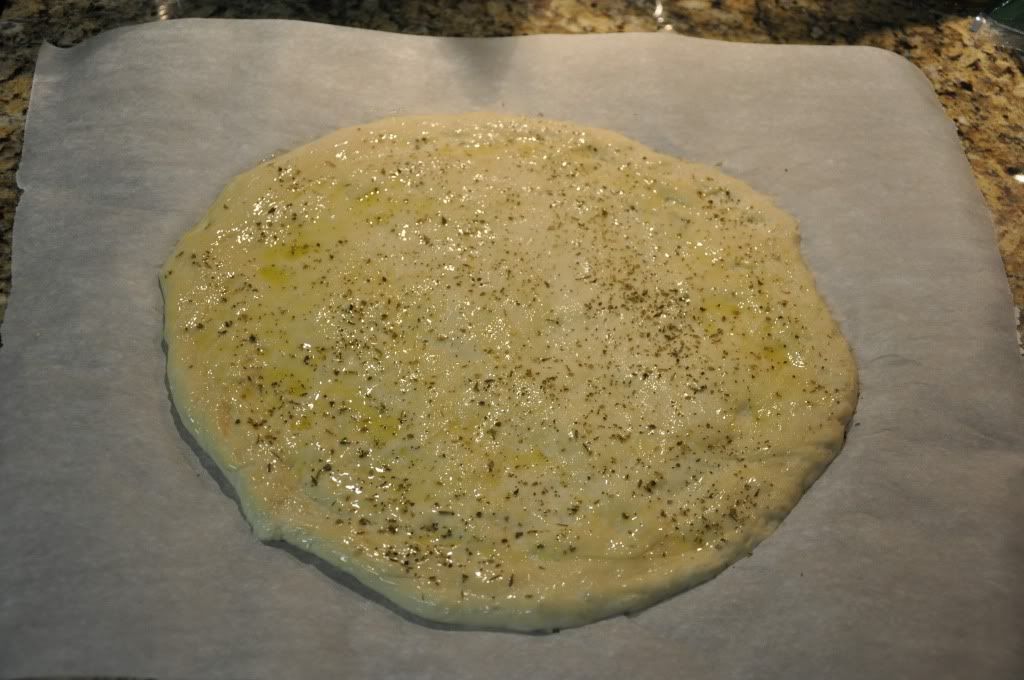 Then spread some pesto in lieu of sauce and laid fresh cut tomatoes and sliced mozzarella. Then drizzled some more pesto and placed on some roasted red peppers.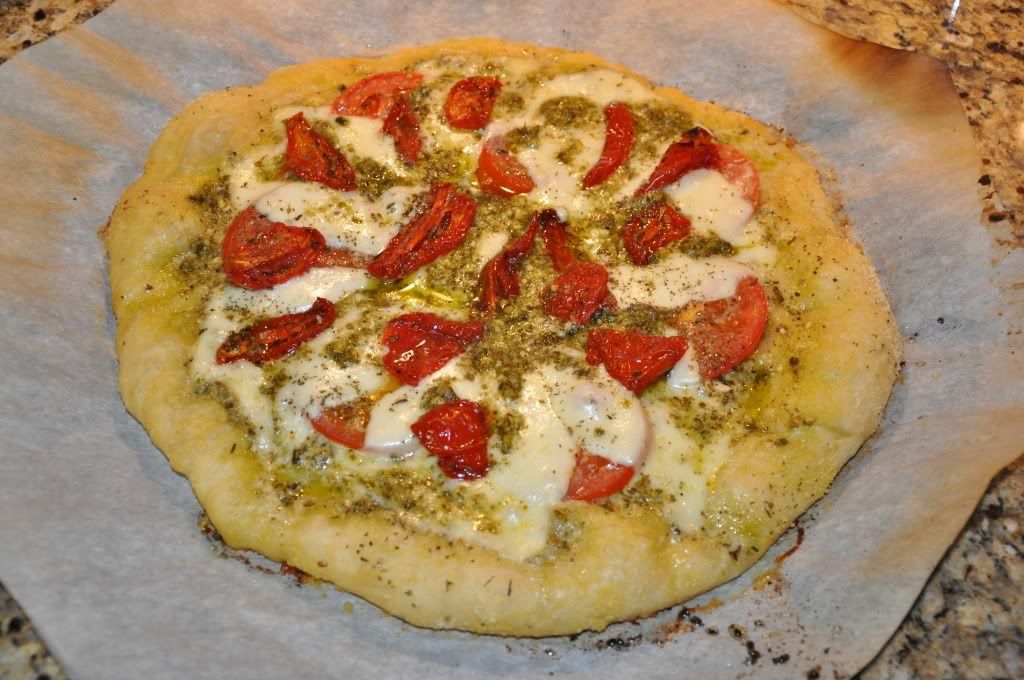 The crust turned out perfect!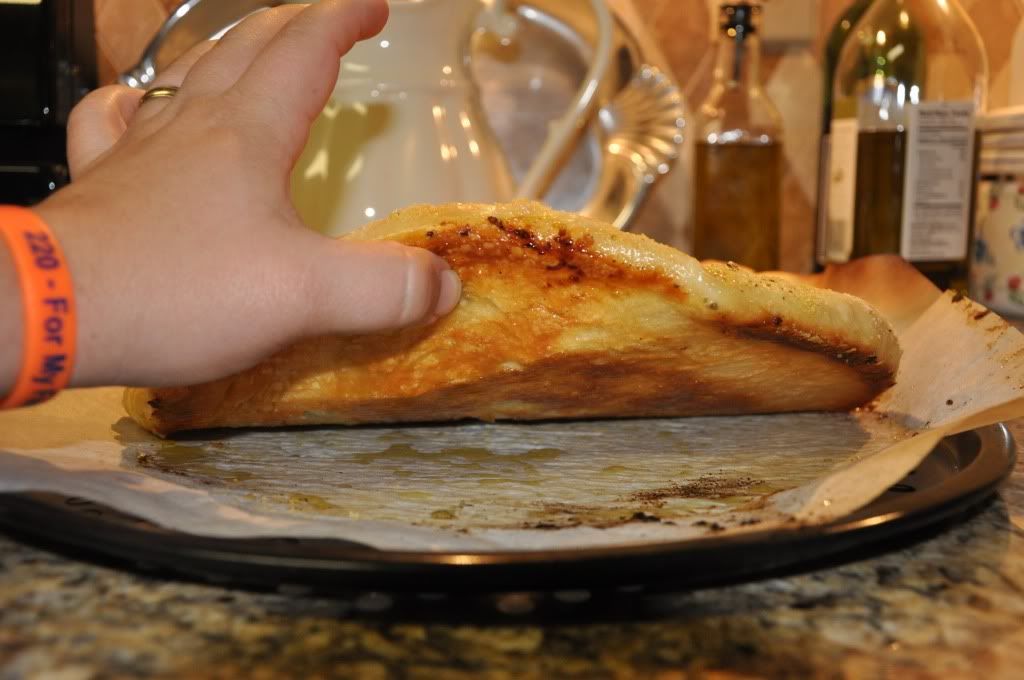 Hope all at Eggfest have a great weekend. The weather is perfect and the picture I saw look like all the events will be great fun. I guess I will have to wait until next year to get to my first Eggfest.