Wife picked up a whole yard bird today so decide to do a little cook'en. The raws: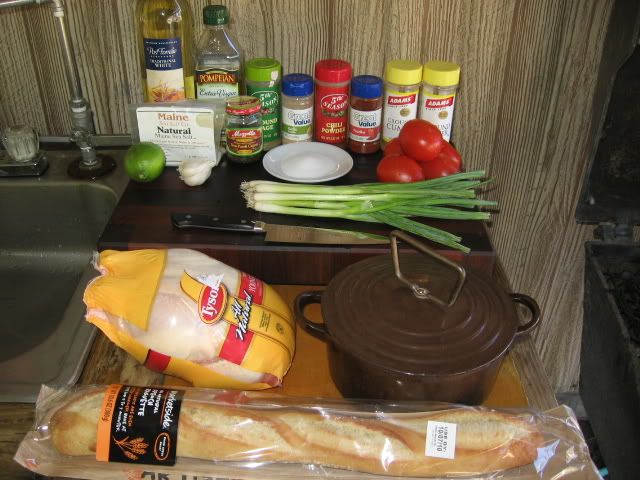 Made up a rub of sea salt,cumman,ginger,pepreka,chili powder,powder garlic and sage.
Be sure and lift the skin away from the meat and place your rub under the skin. You will get a lot more flavor than if you only rub it on top of the skin.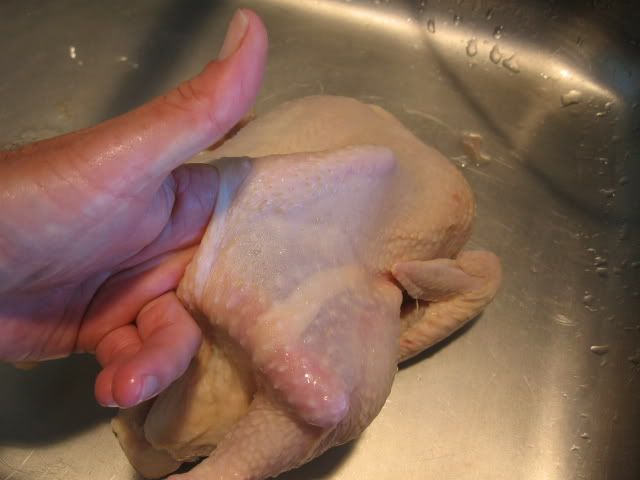 Rubed in EVOO and spiced rub with the juice of one lime squeezed under the skin and half of the lime stuck in the neck cavity. Wings tied to keep them from cooking to fast and some white wine in the pie plate. On with presimmon wood at 300 till breast temp of 170 in this case. Wife hates chicken with any pink in it. At 170 the breast is over cooked period. Thighs and legs will be well done but not over done. I like my bird pulled at about 150 breast on a whole bird but the joints will still have some pink.
While it was cooking pealed 6 tomatoes cubed and set to the side. Chopped 5 garlic cloves and 5 green onions and browned with a little EVOO in the La Cruesit. Add the tomatoes, 3 full teaspoons capers, 2 tablespoons sugar, 1/2 teaspoon salt, 1/2 teaspoon cracked pepper, and 3/4 cup white wine. I set the Small up like this using foil and "smoke rocks" to keep from burning on the bottom but still cook quicker than with platesetter. Cook at 350 uncovered for 45 min. with plenty of smoke wood then cover and cook till tomatoes start rendering down. About another 30 min. Add more wine if needed to thin.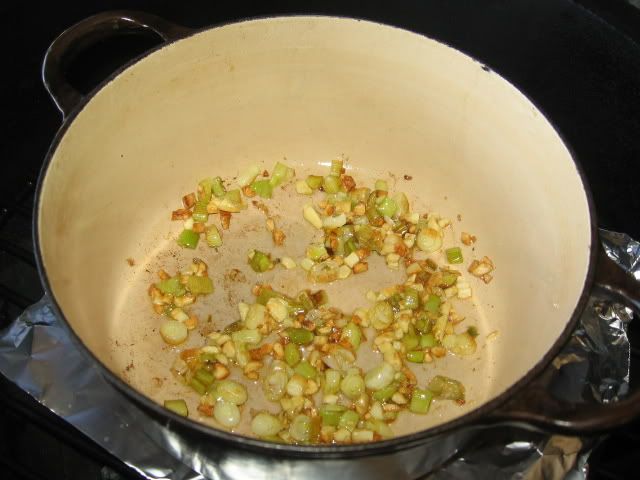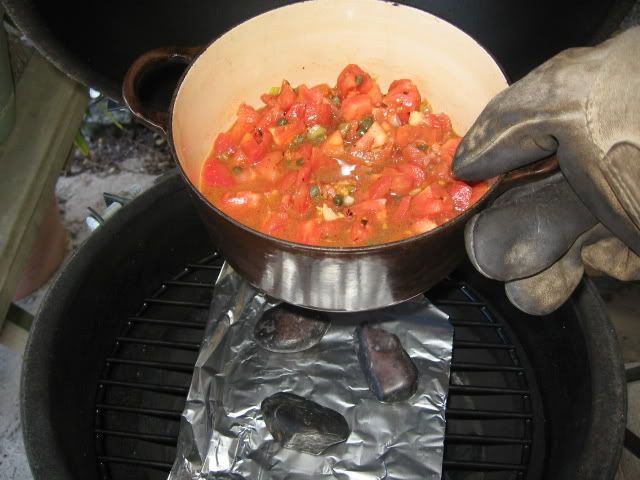 The guest of honor is ready! :woohoo: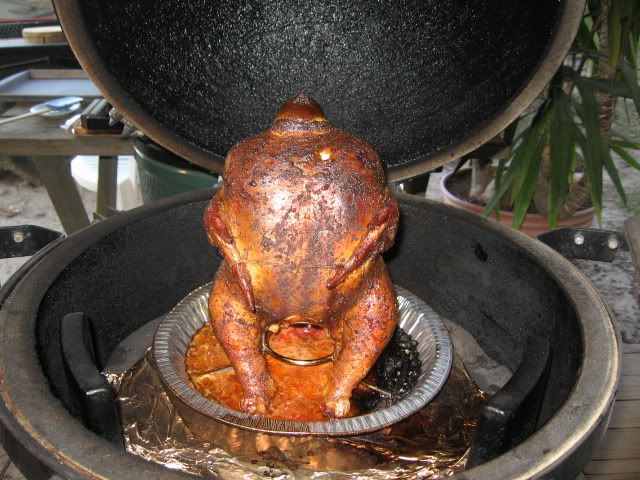 Plated and ready to eat.