Over the course of the last year, my husband and I wore out our existing electric starter. We kinda melted it.
On Saturday, I sent him to our dealer to get a replacement (I was out of town and unable to oversee the transaction). The text I got read as follows: "Wait until you see the new lighter." I shrugged off the message, determined to enjoy my day with my friends.
Upon my arrival home, I was presented with "the new lighter..."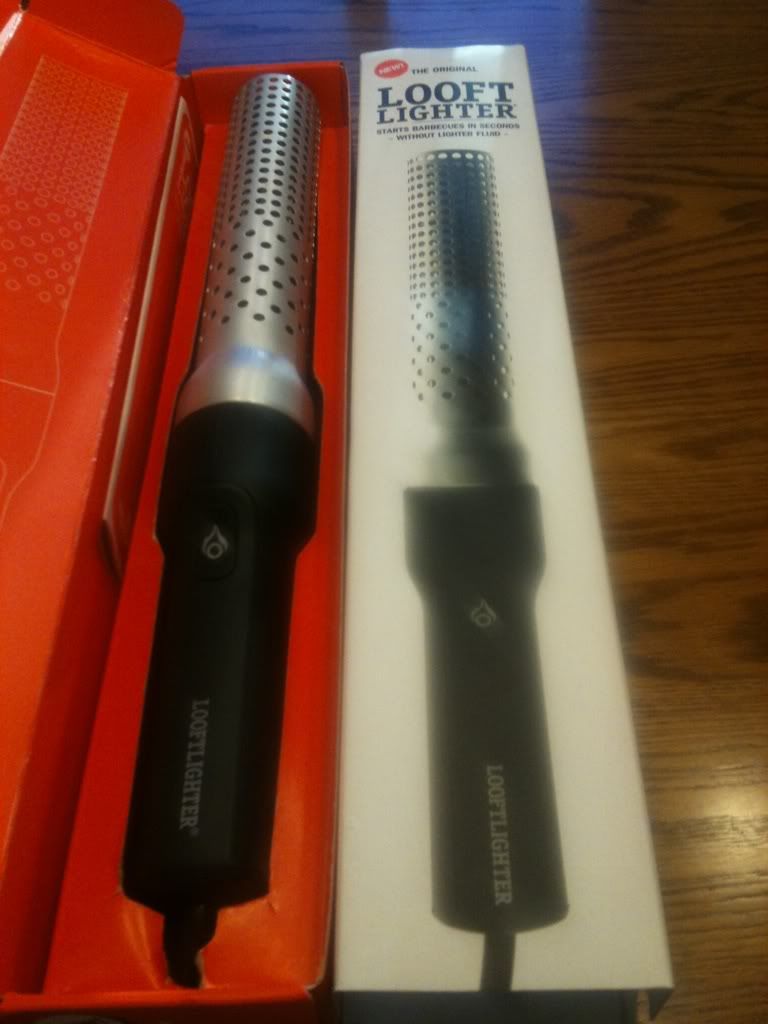 I can't wait to use it, based on the YouTube video:
http://www.youtube.com/watch?v=Ow7Lm6_bCf0