I know I am under intense scrutiny from the folks who have been shuffling the pizza toss kit and want it sent forward. Less than a month ago Pat (Poolman) drew my name and sent the kit. I didn't know I even registered for it. :laugh:
So today, I finally had the time- since my alma mater was losing to the LAMECOCKS- to open the kit and test it. Pat didn't know that I grew up in the restaurant business and have extensive experience flying pies. No REAL need for me to have it! :evil:
Here is my photo of me "practicing"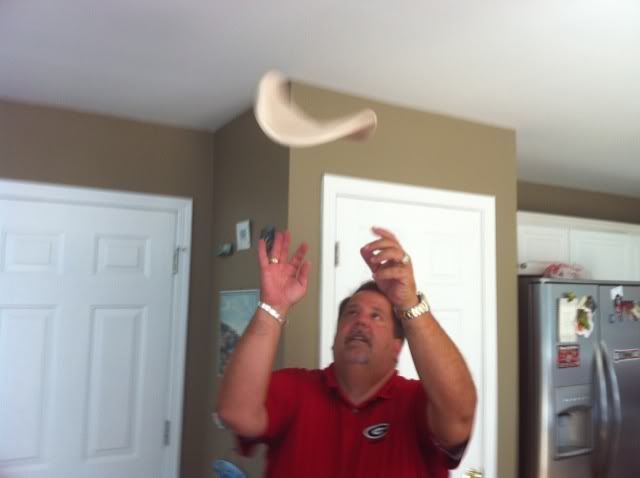 Luckily, I had a NGE friend stop by today and I delivered it to him to use. Once he does his training, he will draw a name from interested participants and send it their way. You might recognize him: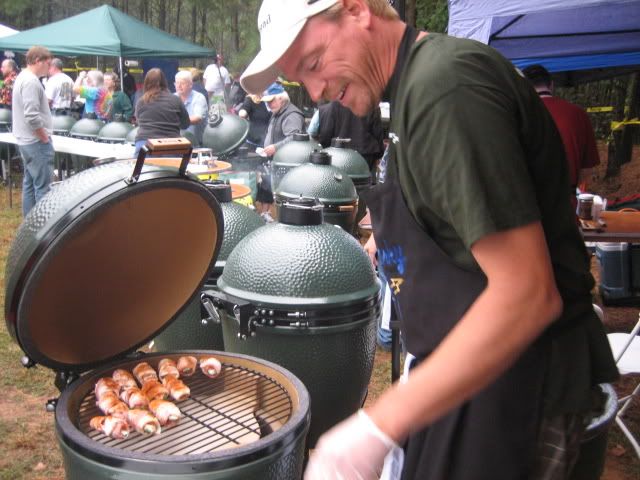 Thanks for playing and have a great weekend!