On Sunday Kim cooked a great baked ham. We had some leftovers and I decided to cook Broccoli Braid with Ham....here are a few pics.
Laying out the crescent rolls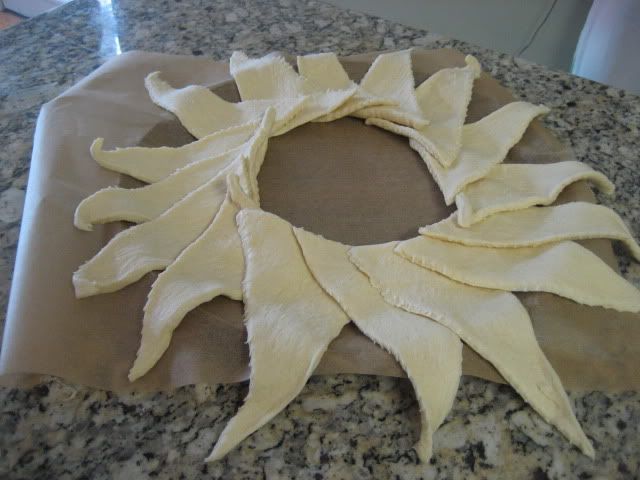 Spreading cream cheese and butter
The ham & broccoli
The cheese & green onions
Prepped & ready for the small BGE...cooked at 350 for 30 minutes
Almost ready
Added a little cheese & ready to eat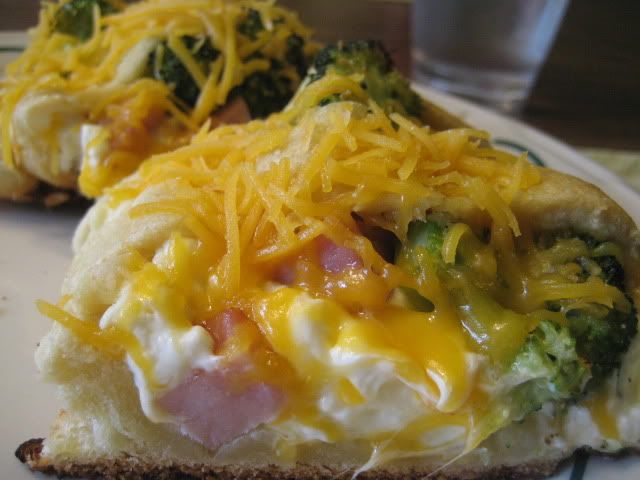 Overall it was very good and I will make it again however I will make a few tweaks to the recipe...stay tuned for updates & thanks for looking.
Also, we were trying to fix the dome on the small Saturday and we broke a screw...oh well it still cooks well