First, we have eaten blackened fish for two nights in a row at my house, based on our success with blackening :woohoo: :P .
It is something I have wanted to try for many years, but was intimidated by the process. After watching Frank from Houma's YouTube Video, I worked up the courage to try blackening, and the results could not have been better!!! Below are a few pics for your entertainment.
A beautiful piece of Grouper and some really fresh shrimps.
Rubbed fish and shrimp with butter and then dusted with blackening spice. EASY PEASY!!!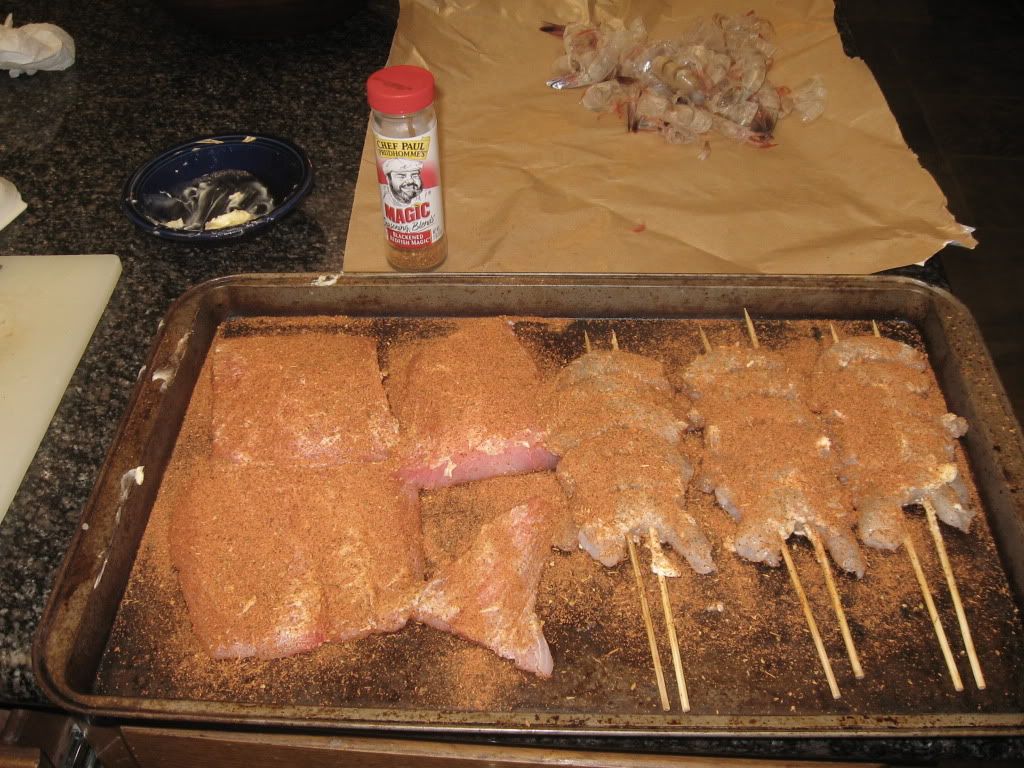 Heated egg to about 500 with a small amount of oil on griddle. Griddle was purchased for $12 at Academy (and is now a favorite toy!!!). Figure about 2 minutes per side, maybe a little more.
Lets EAT!!! :laugh: :woohoo: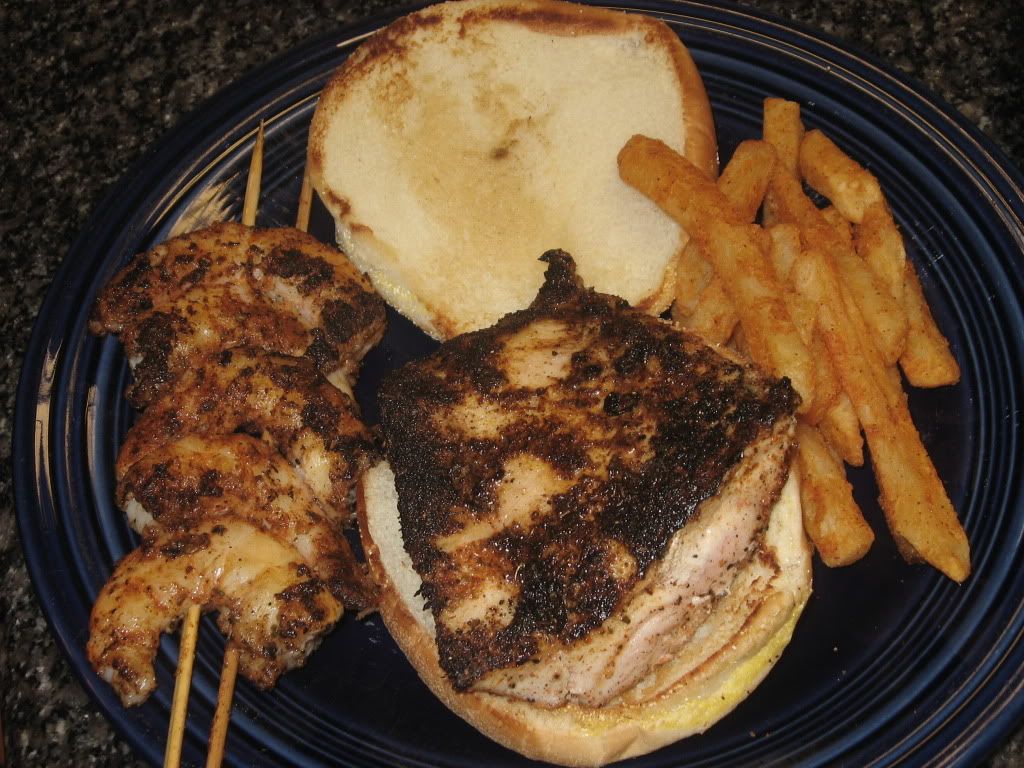 If above looks good, try it! Have to say it was one of the easiest cooks I have done on Egg.
Dave in Keller, Texas